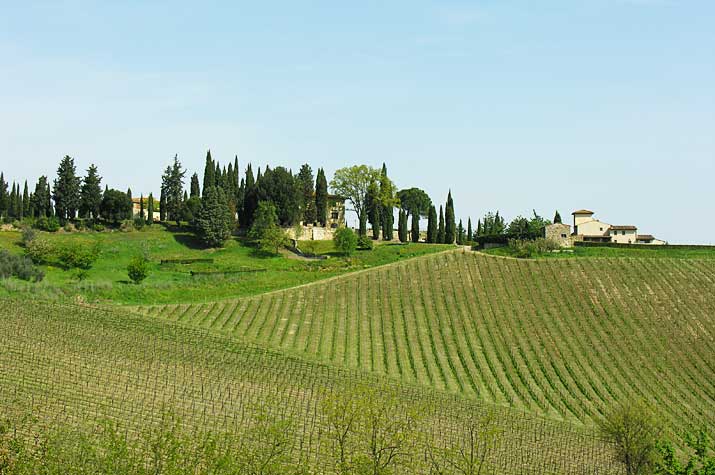 Le Volte
Le Volte
Vintage: 2007
Region: Tuscany, Bolgheri, Italy
Varietals: Sangiovese, Merlot, Cabernet Sauvignon
Alcohol: 13.5%
Price: $27.99
Italian wine was turned on its head in 1968 with the release of the 'first' Super Tuscan from Sassicaia. Fast forward 40 years, and there are several world class examples produced from Tuscany and its subregion, Bolgheri. We'll take a look at one today from acclaimed house Tenuta Dell'Ornellaia in the form of the 2007 Le Volte. Le Volte is classified as the 3rd wine of Ornellaia and is a blend of primarily Sangiovese with percentages of Merlot and Cabernet Sauvignon rounding things out. The Sangiovese grapes for Le Volte are sourced from growers in the area while the Cabernet Sauvignon and Merlot are sourced from Ornellaia own vineyards. Le Volte holds distinction as it is aged in the same oak barriques that housed previous vintages of their flagship Ornellaia and Masseto blends.
On to the wine, out of the bottle this wine has a vibrant, purplish black core with a medium to full body. On the nose, there are loads of dark berries with a wonderful cream like aspect from the oak treatment. Its bouquet is surprising soft and delicate for a wine of its stature. In the mouth, it is fresh, clean and juicy. It delivers loads of blackberry, sweet herbs and currant up front. It glides softly and without effort to dark tannins that caress the palate. The finish lingers beautifully and in general, this wine has great balance.
The Verdict: This is a great wine with some serious producer provenance to back it up. It might be a touch on the expensive side but it has the tools to allow it to stand on its own outside the shadow of its more expensive siblings. It is a cellar candidate with the ability to evolve over the next 5 years but is drinking beautifully now. Food wise, there is great versatility here with pairing suggestions from tapas to pasta or even grilled meats. If you are looking to treat yourself or your guests to a remarkable wine from a great Italian producer, then consider the 2007 Le Volte on your next market visit.
90 points

Adrian Bryksa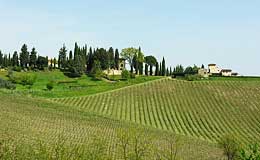 Le Volte
by Adrian Bryksa
Published on February 17th, 2010
Rating:

90 Points