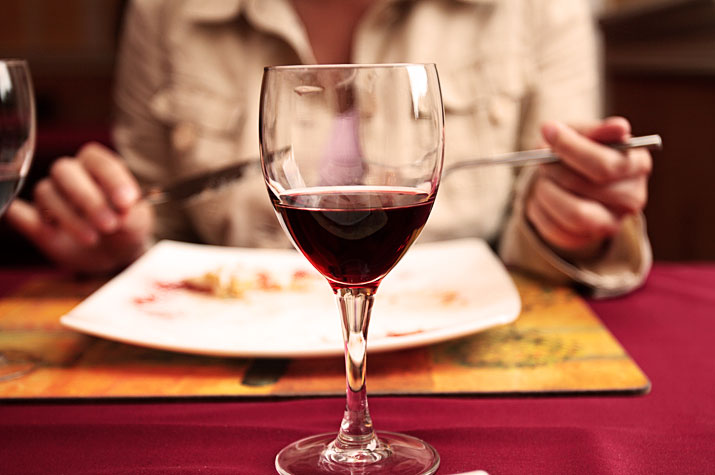 Château Fonbadet
Château Fonbadet
Vintage: 2003
Region: Pauillac, Bordeaux, France
Varietals: Cabernet Sauvignon, Merlot, Cabernet Franc, Petit Verdot, Malbec
Alcohol: 12.5%
Price: $43.00
We'll look at an example from Château Fonbadet, whose vineyards are located in near the esteemed estates of Pichon Baron de Longueville, Latour and Lynch Bages to name a few. This wine is a true Bordeaux blend consisting of 60% Cabernet Sauvignon, 20% Merlot, 15% Cabernet Franc, 5% Petit Verdot and 5% Malbec. From a vintage perspective, 2003 was a great yet challenging in Bordeaux with intense heat arriving in August. Take 40 + degree Celsius temperatures and combine with a lack of cooling rain and one of the potential outcomes is roasted, thick skinned grapes leading to flabby, jammy wines. Lets see how this example is holding up.
Coming out of the decanter, the body of this wine is medium and it remains vibrant purple moving ever so slightly brickish orange to its edges. Color is a great indicator of age and potential longevity and this wine is still quite youthful with many good years ahead of it. On the nose, there is a intoxicating spiced vanilla mixed with cedar. In terms of fruit, there is a captivating blackberry play with cassis and cherry adding to the fragrance. This wine still has a delicate youthful freshness on the nose, yet another indicator of the many years this wine will live for. In the mouth, this wine has a finesse and lightness that is reminiscent of a Burgundy. Up front, there are aspects of tobacco, leather with a undercurrent of red berry fruit. At 12.5% alcohol, this is a classically styled old world claret with tremendous balance and impeccable levels of acidity. In hot vintages like 2003, acidity can be the first thing to go and fortunately, that hasn't happened with this wine. Its tannins are soft and elegant and it finishes with good length.
All wine drinkers, given enough time will come back to Bordeaux and Burgundy for their wine selections. At $43.00 this wine is probably too expensive to be an everyday drinker but is a worthy splurge and will reward those who decide to cellar it for the next 5 to 8 years. It is a classic example of what Bordeaux wine should be and I highly recommend seeking it or another aged Bordeaux out at your next market visit.
90 points

Adrian Bryksa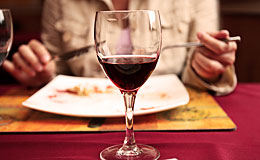 Château Fonbadet
by Adrian Bryksa
Published on May 5th, 2010
Rating:

90 Points