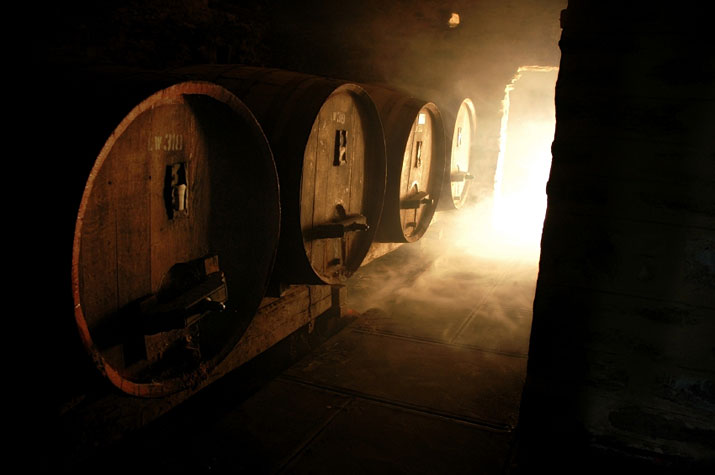 Rosemount Estate Show Reserve Shiraz
Rosemount Estate Show Reserve Shiraz
Vintage: 2003
Region: McLaren Vale, Australia
Varietal: Shiraz
Alcohol: 14.5%
Price: $27.99
For this months review, I thought it was time to visit my cellar again. When I buy wine to lay down, I usually purchase it with an event or reason in mind. It is a on the rare occasion that pull something out of it to drink on my own but sometimes it happens. When I first was getting into wine, Rosemount Estate had some brilliant bottles in the form of the Balmoral Syrah and the Roxburgh Chardonnay. I could never justify the price of them, so I ended up choosing their mid level offerings out of their Show Reserve lines. This is one of those wines.
Coming out of the bottle, this wine showed a dark, ruby body trailing to garnet on the edges. There was a bit of sediment showing and it was fully opaque. An exciting start to be sure. On the nose, the perfume wasn't immediately giving itself away but as time progressed a wonderful aroma of plums and prunes presented along with hints of dark chocolate. It was now this wine fully had my attention. In the mouth, the additional bottle aging had softened the tannins further showing a wonderfully elegance to this dark, brooding brute. It showed a good amount of plums and oak over a spiced, signature shiraz finish. One things I really enjoyed was the restraint that was put into this wine; no over-extracted, over-oaked fruit bomb here. I would recommend decanting this 2003 for at least 1 hour before service and as far as food, the standard red wine pairings apply here of grilled red meats etc.
The verdict: This wine will appeal to those who are looking for restraint and elegance in a red wine ( Probably about 10% of you reading this now). I liked it but I believe there are more customer friendly examples out there for a better price. That being said, if you have it in your cellar, hang on to it for another year. That time might just set this one over the top to be a 90 point example.
88 points

Adrian Bryksa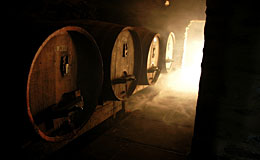 Rosemount Estate Show Reserve Shiraz
by Adrian Bryksa
Published on August 19th, 2009