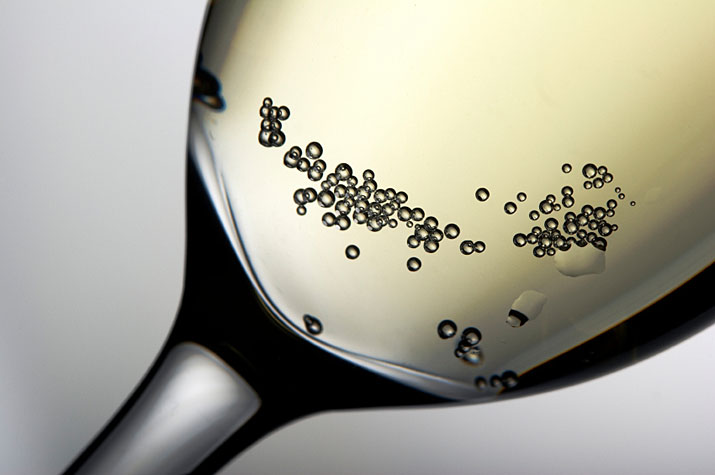 New Years Bubbles – 3 Sparkling Wines Blind
As New Years Eve draws close, it only makes sense to celebrate the coming year with some bubbles, specifically those found in sparkling wine. This year we decided to switch things up and give our readers an unbiased approach to some value sparklers that are readily available. Although most people wait to enjoy sparkling wines for celebrations or parties, I would suggest drinking them at any time. If you are enjoy bubbly wine, but find yourself in the situation where you cannot finish the bottle, a handy tool is a sparkling wine bottle stopper. These plugs will preserve those bubbles for a couple of days and allow you to keep on enjoying it after it has been opened. Find them here at Amazon.
We have selected a group of 3 sparkling wines – one from France, one from Spain and one from Italy with each of these retailing between 10 and 15 dollars. We (3 tasters) have tasted these wines blind, meaning that each of the bottles are masked in some method (we used the brown bags they came in) and were tasted without any preconception about their country of origin, price or varietal. Blind tasting is the preferred method for wine professionals as they can give their unbiased opinions on the quality and taste, rather than the label on the bottle. As far as serving bubbly goes, one should look at serving it between 8 and 10 degrees celcius although a good sparkling wine should be able to stand up as its temperature warms.
Veuve Du Vernay
Vintage: NV
Varietal: Chardonnay
Alcohol: 11%
Price: $13.29
This was wine number one, and showed a pale yellow tone and gave off the scents of green apple, peach and yeast. The taste showed some apple and peach with a tinge of bitterness on the finish. I think because it was our first, it was rated a bit low but in actuality and upon second sips, this is a delicious sparkler with some complexity that could be enjoyed on its own or matched up with some cheese or a light appy. Easily my favorite of the bunch.
80 points
Segura Viudas Brut Reserva
Vintage: NV
Varietal: 50% Macabeo, 35% Parellada, 15% Xarel·lo
Alcohol: 11.5%
Price: $15.01
This was wine number 2, presenting in a almost clear water like color with a hint of yellow and lots of bubbles. On the nose, it showed some nice citrus components with some kiwi and maybe melon fruit and a sort of 7-Up or Sprite like component to it. The taste is clean with some nice acidity over a medium finish. This was one that could be drank again on its own as a sipper; very delicious.
85 points
Martini Asti
Vintage: NV
Varietal: Moscato Bianco
Alcohol: 7%
Price: $10.38
This is the third of our blind tasting and was showing almost like water with it clarity and lack of color. There was also a significant lack of bubbles which made me suspect of this wine immediately. On the nose, there isn't much more than a syrup like smell. On the palate, there is carbonation and sugar carried by a simple white wine without much character or complexity or alcohol for that matter. The group agreed that this wine would be best served in a cocktail or served with orange juice over breakfast. Potable, but barely and I would avoid this as a potential N.Y.E. selection.
69 points
So, our overall winner was the Segura Viudas, but I think that Veuve Du Vernay was a close second although the scores indicate different with the Martini Asti being a strong pass. Blind tastings are a great way to try new wines and I would highly recommend giving it a whirl at your next social wine event especially if sparkling wines are involved. Happy New Years from the staff at Reading for New Times magazine!
* If you have a few minutes to spare please take a moment to partake in our first ever Wine Survey!

Adrian Bryksa


New Years Bubbles – 3 Sparkling Wines Blind
by Adrian Bryksa
Published on December 31st, 2008