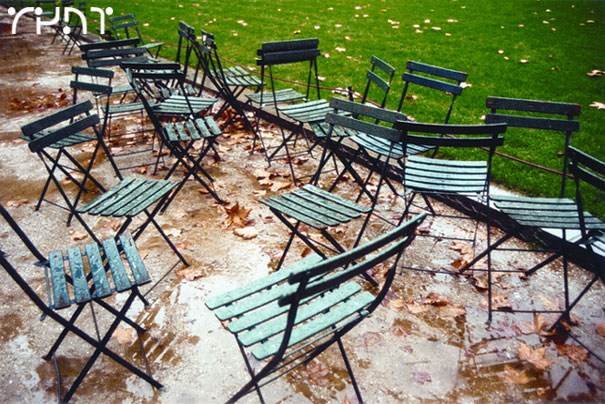 Thievery Corporation – The Richest Man in Babylon
Thievery's tempo has slowed down and for the most part steered away from the bossa nova&house vibe which were the more prevalent themes on their 2000 "Mirror Conspiracy" release. Not that the bossa nova stylings weren't appealing and fresh at the time, but this whole "nu jazz" movement has been played out a bit too much as of late and Thievery has already been there and done that. On "The Richest Man In Babylon" they go back to their roots and emit songs similar to the ones that got them on the map in the first place: warm slow-tempo cinematic jams that touch upon the world beats in a way that seems so simple to imitate but really is impossible to replicate.
So as one of the major contributors to the downbeat genre, there was a paranoid concern that this time around maybe they've lost the touch. Rumor that there were a lot of vocal tracks on this new record concerned me. We all know forced vocals on downtempo tunes sound, well a little silly sometimes- almost oral masturbation for average vocalists. I was actually a little nervous when pressing "play" on the discman for the first time but was relieved as soon as the bassline started in the stunning album opener, "Heaven's Gonna Burn Your Eyes." Executing the bluesy moogy slowtempo thang better than Air or Zero 7, this song shows the confidence in Thievery as they tastefully re-introduce their signature sound.
"Facing East" is the strongest track on the album. This Baraka-worthy (you know, that trippy Ron Fricke film?) track starts out with middle-eastern violin sounds and progresses into an enormous sea of Indian percussion. They go above and beyond their requirements here and I might even say this is the best Thievery track ever (with the exception of the 1999 10″ B-side: "Meeting With His Majesty"). "The Outernational" is much like [1997's 'Sounds from the Thievery Hi-Fi' album's] "So Vast as the Sky." With its dub&bass rhythms and rasta chants this is another fabulous jump-off. "All that We Perceive" has the same warm horns and lackadaisical rolling bongos as their earlier "Lebanese Blonde" release. The title track is a subtle, sneaky roots reggae joint which you don't even release until the sounds of the classic reggae horns emerge at the chorus.
Thievery Corporation produces most of my all-time favorite downtempo music, thus expectations for 'Babylon' were high. And for the most part they exceeded all of them. There are a few tracks on this record that have too much atmospherics/synths in them and they could possibly (though unfairly) be categorized as your run-of -the-mill-put-me-on-another-boring-chill-out-compilation track. But when they stick to the dub-laden beats and sci-fi/high-fi effects, Thievery is set apart from the rest as gods of the downbeat.

a parallel mechanic

Thievery Corporation – The Richest Man in Babylon
by a parallel mechanic
Published on October 1st, 2002
Artist:

Thievery Corporation

Album:

The Richest Man in Babylon

Label:

18th Street Lounge Music

When:

October 1st, 2002

Rating:

4 out of 5 wrenches