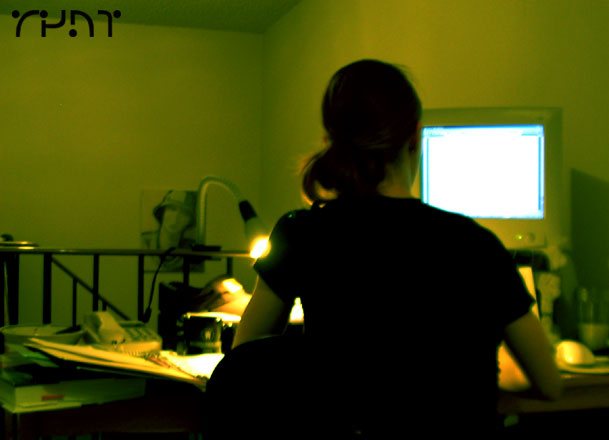 Aim – Hinterland
Hip-HOP.
No Restric-TION.
'Hinterland' is an eclectic (to the extreme) menagerie of heavy hip-hop beats on the English trip-hop tip. The album hits you like a watered down Massive Attack, but this isn't meant to be a slight on Aim. The space created in the songs allows for jazzy instrumentation (guitars, piano, horns, and xylophone) to flourish while not having as much stress on the baseline. In this day and age of hip-hop production, this is actually refreshing; being hard enough to mash to, but melodic enough to think to. It is like a wide array of challenging off-center hip-hopstrumentals and weirdo pimp emcee Kool Keith could definitely be heard rhyming over these beats.
He isn't, but Souls of Mischief sure are. In the aptly titled 'No Restriction' the slaphappy Souls spit about what they know best- their own uniqueness and having a good time. Another guest emcee that succeeds is Diamond D on 'The Omen.' This is a slower jump-off, but a banger nonetheless with a nice horns/piano loop in the chorus.
'A Twilight Zone' is a cross between Sugar Ray and Velvet Underground and it is somehow appealing to me. I know, I know- maybe its because I just assume that if this hails from Manchester, UK then it has got to be good. Strangely, I am also attracted to "Good Disease"- this is a harder version of Air and Zero 7 with male r&b vocals that actually don't make your skin crawl in disgust. And then even more random is 'Vipco,' paying homage to Duran Duran and a 007 soundtrack.
'Fall Break' comes off as profound. The simple chorus about bringing something to each city for the people who strive for something new is even more inspiring with the violins and piano. And 'What People Do All Day' has a great fuzzy baseline with a call and response routine with the xylophone sounds and chanting vocals.
Yes, this album is all over the place. And like cold water, it sure can be unsettling and skippable in some instances. But it is definitely is refreshing and will get you moving.

a parallel mechanic

Aim – Hinterland
by a parallel mechanic
Published on April 1st, 2002
Artist:

Aim

Album:

Hinterland

Label:

Grand Central

When:

February 2002