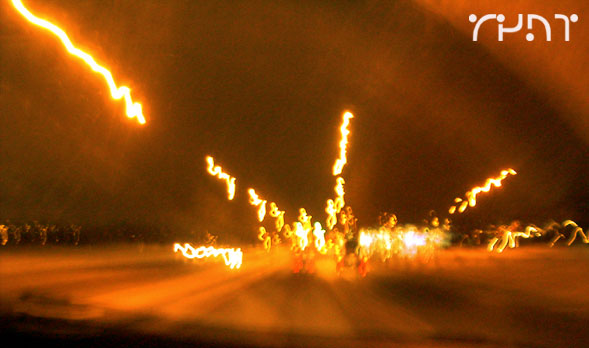 Music: The Avalanches – Since I Left You
The Emperor's New Clothes?
The Avalanches sure have been getting some good promotion- there has already been write-ups on this Australian five man DJ team in Mixer, Urb, Spin, and Rolling Stone. Everyone seems to be praising "Since I Left You" for its cut-and-paste production; critics are proclaiming the Avalanches as a fresh new postmodern sound to the world. But Coldcut already did this ten years ago, as did Public Enemy. And those cats had a unique combination of social focus and party rockin' soul where the Avalanches clearly do not. Is it because the Avalanches are now out on Sire records? Is it the pretty album cover? The Madonna sampling? Don't believe the hype.
One thing that works on the album is the continuity of it; each track effortlessly blends into one another- not like a DJ mix CD, but more like a concept album. If only the songs themselves were more appealing. Indeed, there are some slick sound bits here and there, but with the sample-clearing list taking up the entire page of liner notes, how can something sound fresh and original if all that is being done is simply bitten from someone else?
The first song "Since I Left You" is forgettable and the trace of Madonna's "Holiday" at the end seemed erroneous, but what I did like is how the "Since I Left You" chorus segued about one minute in on the second track ("Stay Another Season) with a nice harp-like sample and a unique rhythmic horse shriek (this was my favorite part of the record). But just when this song gets interesting, it impatiently goes into "Radio," a ho-hum tune with crunchy deep house beats.
"Two Hearts in ¾ Time" is a slow tempo waltz that somehow works and "Tonight" is as pitch trippy as Cornershop's "Butter the Soul." These two songs would be very appropriate to hear when under the influence of mushrooms in the desert at dawn (not sure where else it they would be listenable). And the interludes such as "Avalanche Rock," "Little Journey," and "Diners Only" are well crafted and on point. They certainly know how to put together an appealing minute and a half of sounds. But when they go the house route ("A Different Feeling", "Live at the Dominoes") it sounds like an organic Daft Punk (who are an uninspiring bore anyway) and makes one think they should be interlude producers for hire and not waste time trying to come up with full length songs.
There are some great tracks on this record, in particular "Frontier Psychiatrist," which is the best song Kid Koala never made (the scratching part where the woman is asking if anything talks other than a person is the shizznit!). Another great track is "Etoh"- the Avalanches actually had focus on this one, got a nice beat together, and produced a coherent song of quality with some beautiful guitars and flutes. If only they did this on more of the album. Getting the album for these two songs alone is almost worth it the purchase. Almost.
Cut&paste/sample-happy albums today are a novelty act- unless you are going into uncharted waters like Coldcut in the early 90's, DJ Shadow in the mid 90's or even Beck's "Odelay" back in the day. But with "Since I left You" (with the exception of extremely appealing but overused orchrestra samples), there isn't really that mind blowing. Sad to say, this disappointing album falls short of anything but production noodling. Save your money for some real soul.

robNtime

Music: The Avalanches – Since I Left You
by robNtime
Published on January 1st, 2002
Artist:

The Avalanches

Album:

Since I Left You

Label:

Sire/Modular

When:

November 2001