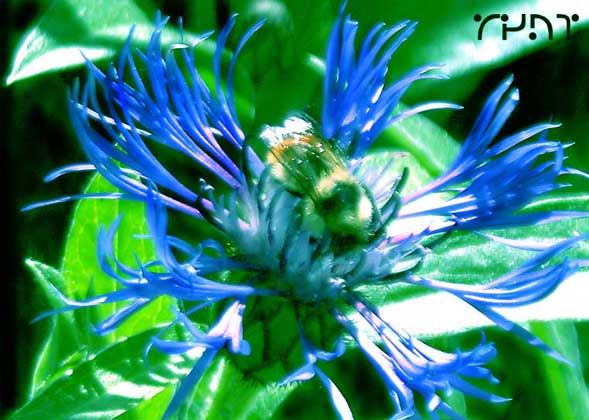 Review: Waldeck – The Night Garden
This ain't no "trip hop".
Downtempo music is at an interesting crossroad here in the summer of 2001. Pioneered in the early nineties by Coldcut, artists off the Mo' Wax label, and Kruder&Dorfmeister, downtempo suddenly became retro and far more respectable than the cheesy acid jazz/trip hop craze of the late eighties. Ever since the previously mentioned gods of the downbeat started putting out quality slow tempo music, it seems as if everyone is taking a stab at chillouts from drum and bass gods Roni Size and LTJ Bukem to House connoisseurs St. Germain.
However, in the past few years a majority of so-called downtempo releases are really just hip-hopstramentals (Not that there is anything WRONG with any of DJ Krush's or Hi-Tek's blunted beats!) or slightly slowed down house tracks (a.k.a. "Deep House"). Thus the debate of "What is downtempo?" often arises in electronica music discussion. Well kids, Waldeck has reinforced the prototype downtempo sound that we (would like to) know and love with "The Night Garden."
Written and produced primarily by Klaus Waldeck and most of the vocals sung by long-time partner in crime Joy Malcolm, "The Night Garden" is an ambitious and magnificent display of the dark and beautiful Vienna moods. Though he will always be branded as part of the "Vienna Sound," Waldeck is able to emit his own vibe instead of coat-tailing Kruder&Dorfmeister's impeccable reputation of slick Austrian production. Throughout the entire album, Waldeck uses the snares sparingly and focuses on the bass drum and high hats for a beautiful and intense experience. There is far more dub than hip hop here and Waldeck surprisingly stays away from the house tempo (with the exception of the last track "This isn't Maybe," featuring a stellar re-interpretation of Chet Baker's vocals).
With the exception of some of Massive Attack's efforts back in the early nineties, downtempo songs with vocals over them often sound awkward and forced- but it is no challenge for Waldeck to arrange the vocals over a track in a flawless manner. It is obvious that the vocal elements in his songs aren't just half-baked afterthoughts- and that is exactly why the singing efforts succeed across this entire record.
The album starts off smooth yet fierce with "Slowly," which seamlessly segues into the dubbed out title track "The Night Garden." Joy's vocals on both of these songs is a great introduction to the Waldeck style, especially the ghost like cries she bellows out in the title track. "Cat People Dub" is a remake of a David Bowie tune, believe or not, off Bowie's 1983 "Let's Dance" album. Waldeck gives it the full-tilt dub twist packed with near drum&bass style beats. Heavy and harrowing but somehow appealing, it makes you want to hear Bowie himself sing this remake. "Tears Running Dry" and "Fallen Angel" also present us with the vintage sultry Waldeck sound for our aural pleasure.
This is definitely not passive chillout music. The album commands your attention, and because of that, it may not be an easy first listen. But it will grow on you- like a fungus. More dubby, less house and hip-hop, "The Night Garden" will be one of those albums you'll try to get your friends to like, but it just won't click with them. Then three years later when they discover it on their own they'll be forever grateful to you for introducing it to them.

robNtime

Review: Waldeck – The Night Garden
by robNtime
Published on July 1st, 2001
Artist:

Waldeck

Album:

The Night Garden

Label:

When:

May 2001