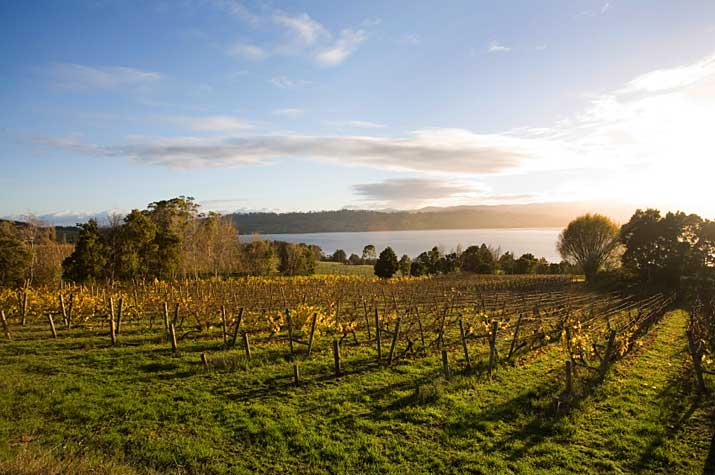 Willow Bridge Estate Sauvignon Blanc Semillon
Willow Bridge Estate Sauvignon Blanc Semillon
Vintage: 2008
Region: Ferguson Valley, Western Australia
Varietal: 55% Sauvignon Blanc, 45% Semillon
Alcohol: 12.5%
Price: $17.99
It has been a while since I have covered a white wine; I suppose the changing of the season has had me thinking more red than white. However, that's not to say that a vino blanco can't be enjoyable as fall sets in. For this weeks review, I chose a Sauvignon Blanc Semillon based blend from the west coast of Australia. What prompted its selection? From time to time I meet with reps and talk about their new portfolio offerings and this producer's name was mentioned. This wine comes from producer Willow Bridge Estates and is a part of their entry level line named Dragonfly. They are located in Ferguson Valley which is just north of Margaret River region in Western Australia.
Out of the bottle, the body of this wine is clear almost water like, with a faint yellow hue. On the nose, I picked up clean notes of banana initially with the aromas morphing into a peach, pineapple combination. The characteristic Sauvignon Blanc grassiness also made an appearance to add to the complexity on the nose of this wine. In the mouth, a lemony citrus play upfront was undeniable which was quickly followed by a tang of mouthwatering acidity. Thankfully, the winemaker chose to blend a healthy amount of Semillon, otherwise the acidity would be overwhelming. It finished clean with hints of kiwi showing over its medium finish.
The verdict – this is a wine that I had no problem quaffing half the bottle. Its freshness of flavors and aromas were tremendous and I would see it complimenting a oil and vinegar salad with ease. It can be found around Calgary at Safeway Liquor Stores. It is also available at independents like Britannia Wine Merchants and Highlander Wines at their Richmond Road location.
88 points

Adrian Bryksa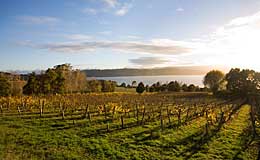 Willow Bridge Estate Sauvignon Blanc Semillon
by Adrian Bryksa
Published on November 18th, 2009
Rating:

88 points