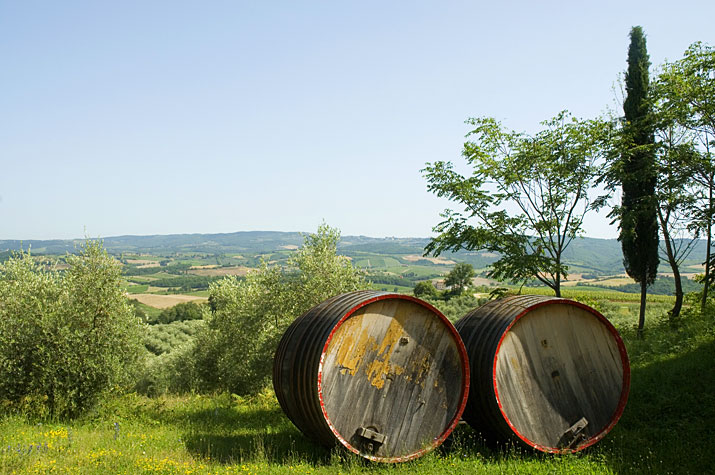 Terre da vino Barolo Poderi Scaronne D.O.C.G.
Terre da vino Poderi Scaronne
Vintage: 1998
Region: Piemonte, Italy
Varietals: Nebbiolo
Alcohol: 13.5%
Price: $34.99
Around holidays, the need to travel to get together with family exists and we often find ourselves on the road. It is during these visits upon stops at wine markets that I have found, missed out on and taken advantage of amazing deals that aren't often seen in Calgary. For example, I recently spotted a lonely bottle of 2005 Amon-Ra for a bargain basement price that I left on the shelf. When I went back to buy it, it was gone and I swore that I would never leave another deal like that on the table. Such is the case with this 1998 Terre da vino Barolo Poderi Scaronne D.O.C.G. which lived a hard, uncellared existence as a display wine. When I found it and noted its condition and age, I asked the price and was told it was $34.99. The last 1998 Barolo I had seen in a Calgary liquor store was around $100 so I made the decision right then there to take it home and share it with my family.
The first thing to note about this example was that there was fairly significant seepage at the top of the bottle. Once I had gingerly pulled the cork, I noted the cork was completely saturated which is not an uncommon problem but can indicate spoilage and handling problems. Fortunately, this wine was not spoiled and as it was decanted its beautiful, medium brickish red body enveloped the inside of the decanter. We let it sit for 30 minutes and then poured my first taste. Its bouquet was delicate with herbal and earthy notes of rubber, tar, black pepper and licorice. The fruit sensations were secondary with hints of dried orange peel and prune. At this point, I was floored that it was still alive and I spent at least 15 minutes sniffing its wonderful fragrance before I tasted it. When I did, it showed wonderful soft prunes and raisin up front with those undeniable Barolo-eque notes of tar and peppered licorice. Over the mid-palate, the acidity remained evident and it transitioned to velvet soft yet remarkably fine grained tannins. Its length was epic with the finish lasting upwards of 30 seconds. What surprised me the most was that despite it not being optimally cared for, it remained fresh and was still very much alive even with all the challenges it had seen.
The verdict – there is something magical about drinking aged wines and this one was no exception. Since it was the only bottle, we were sad when it was all gone but I was glad I could share it with the people most special to me. This wine gets points for being a survivor, points for having tremendous QPR and points for being probably the last time we could experience it. Do yourself a favor at your next market visit and buy an old wine (aged at least 8 years). Its worth every penny and chances are, you'll be glad you did!
92 points

Adrian Bryksa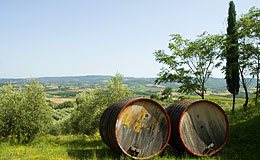 Terre da vino Barolo Poderi Scaronne D.O.C.G.
by Adrian Bryksa
Published on April 13th, 2010
Rating:

92 Points

Website: