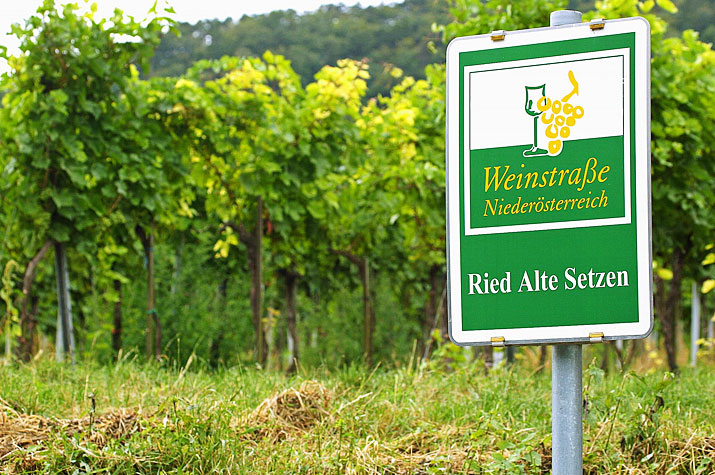 Huber Grüner Veltliner Obere Steigen D.A.C.
Vintage: 2006
Region: Treisental (Austria)
Varietal: Grüner Veltliner
Alcohol: 12.5%
Price: $23.19
I am always on the lookout for new white varietals as I find myself gravitating more and more to new and old world Rieslings. I must admit that I knew little about Grüner Veltliner, but after having it suggested to me as an alternative, I gave it a whirl. What is Grüner Veltliner? This is an almost exclusive Austrian varietal that seems to fit in between Chardonnay and Sauvignon Blanc stylistically and sometimes exhibits some characteristics commonly found in Riesling. It sound like my kind of white.
The look to this wine is a nice, clear light yellow color, not unlike a Sauvignon Blanc and has a delecate nose of peach with notes of sour apples and citrus. Upfront, there is some nice sweet tartness and acidity with hints of peach and lime followed by an unexpected spicy short finish. This is totally unique to any other white wine that I have had in the sense that this totally finishes with a cayenne or white pepper like sensation in the mouth. My only critique is a slight bitterness in the aftertaste which would probably be negated with food. Overall, this wine is well put together, multidimensional and has the complexity to be sought out.
On your next visit to your local market, try out a varietal that you have never had before. There are so many good wines out there that rolling the dice can help you expand your palate and can provide an escape from the expected. The chances are, you won't be disappointed.
86 points
* If you have a few minutes to spare please take a moment to partake in our first ever Wine Survey!

Adrian Bryksa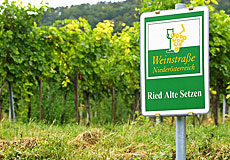 Huber Grüner Veltliner Obere Steigen D.A.C.
by Adrian Bryksa
Published on December 17th, 2008