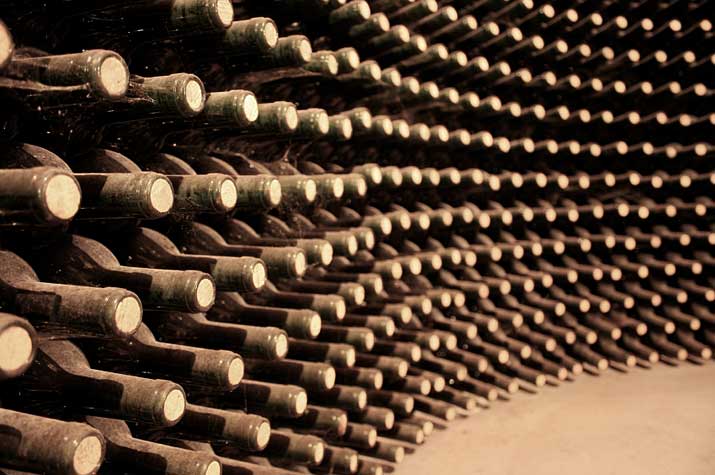 Wyndham Estates Show Reserve Cabernet Merlot
Wyndham Estates Show Reserve Cabernet Merlot
Vintage: 2002
Region: Australia
Varietal: Cabernet Sauvignon – Merlot
Alcohol: 14.5%
Price: $24.99
Do rewards come to those that wait? I have had this wine in my cellar for a few years and Sunday was going to be its day of reckoning. I had this wine several times before in the form of the 1997 vintage and it was stunning. I hope the offering from 2002 will meet and exceed my expectations.
I am going to talk cellaring, as if you want to make an investment in wine, you should most certainly understand what you are going to need at the very least to support your investment. First, you need a dark, cool place with an ideal temperature range between 12 to 15 degrees Celsius. Sunlight and heat are wines biggest enemies and they will take years off it's life if you are exposing your wine to them. Secondly, if you are cellaring, lay your bottles on their sides or store them upside down. This will keep the cork moist which if not kept moist, will shrivel and allow the wine to be exposed prematurely to the environment. Humidity is important as well as this will help to keep those corks moist, but can be looked past if you are diligent about keeping your bottles on their side.
Out of the bottle, this wine still looked as fresh as if I would have opened it the first day I brought it home. In looking at the cork, it was completely saturated and in fact some of the wine had begun to actually seep out of the top of the bottle and had rolled down the side. This had me somewhat concerned about whether the blend of 70% Cab and 30% Merlot was dead but after giving it a sniff, it was still very much alive and it hinted at notes of cedar and cinnamon with plums and berries and even a bit of something green and vegetative that brought a smile to my face. In contrasting this vintage to the 97, this wine was more reserved and required time to open and unwind. In the mouth, the surge of delectable stewed plums was evident across front of the palate, along with black currants and oak leading into velvet like tannins over its balanced finish. The downside to this wine, the terrible cork enclosures that Wyndham Estate sources which often dry out or in this case couldn't even contain the wine. If there was a time to go screw cap, it is now.
So, was I happy that I waited for this wine? No question, it was absolutely worth the wait and I would encourage you to try the same if you have the means to support it. You'll be glad you did.
90 points

Adrian Bryksa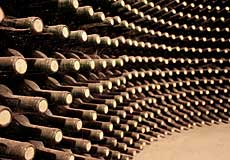 Wyndham Estates Show Reserve Cabernet Merlot
by Adrian Bryksa
Published on February 4th, 2009
Rating:

90 Points

Website: