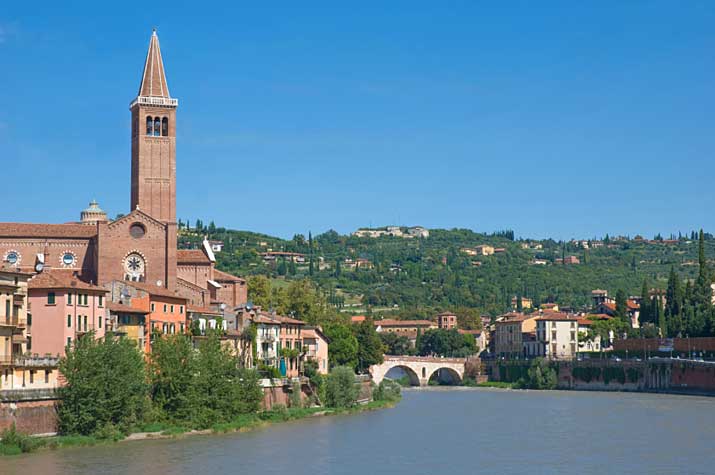 Corte Giara Ripasso Valpolicella Superiore
Corte Giara Ripasso Valpolicella Superiore
Vintage: 2005
Region: Verona, Italy
Varietal: 60% Corvina Veronese / 35% Rondinella / 5% Molinara
Alcohol: 13.5%
Price: $13.95
Since I recently wrote about Making Sense of Italian Wine, I thought it would be relevant to review an Italian wine this week. This example from Corte Giara is a Valpolicella Superiore Ripasso, and is the last of three or so cases that I procured in late 2008. What makes this wine special? It is a Ripasso (sometimes noted as Ripassa) meaning that it was double fermented on the skins and lees of Recioto della Valpolicella. This secondary fermentation gives the wine a darker, richer flavor profile as compared to normal Valpolicella wines. It is also the reason that Ripasso wines are often referred to as 'Baby Amarone' since that secondary fermentation takes place on the same lees used to make Amarone. I also would be remiss not to mention the price I paid, which at under $15.00 per bottle was a deal. This is further evidenced by my purchase of 36 bottles.
On to the wine, out of the bottle it is clean and is brick like in color trailing to orange hues on its edges. On the nose, there is a touch of game, with blackberries and notes of fortified oak. At the temperature tested of 19 degrees Celsius, there were also some hints vegetation which adds some unique character. In the mouth, this wine is fresh with tart cherries up front with great balance and acidity. It has smooth tannins and a long finish to round out the experience. It isn't overly complicated but that isn't what this wine is about. It is an excellent foil for food yet is approachable on its own. I have enjoyed this wine with several different foods and found it to a great pair with tomato based sauces on pasta or pizza.
The 2005 Corte Giara Ripasso Valpolicella Superiore is a wine that I was glad to stock up on when I encountered it. I love it for its price, simplicity and its drinkability. It was shared with friends / family as gifts and enjoyed it at gatherings. I'm sad that I have depleted my supply but this means that I need to find a new house red wine. Let the hunt begin!
86 Points

Adrian Bryksa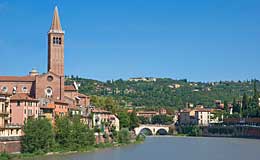 Corte Giara Ripasso Valpolicella Superiore
by Adrian Bryksa
Published on May 20th, 2009
Photos:

Verona, Italy

Rating:

86 Points