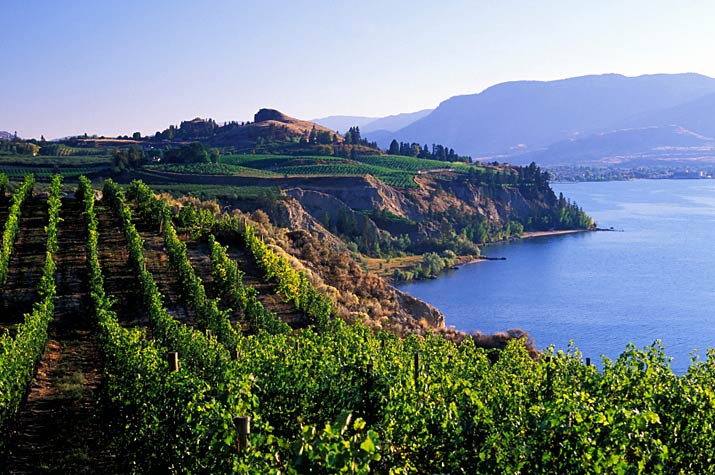 Hillside Estate Pinotage
Hillside Estate Pinotage
Vintage: 2007
Region: Naramata Bench, British Columbia, Canada
Varietal: Pinotage
Price: $34.95
When friends invite you to give some boutique wines a try, it goes without saying that you'll want to make the effort. Mark Bata from Christopher Stewart Wines got in touch with Reading for New Times to try some of Hillside Estates wines at The Cellar last week. I didn't know too much about the winery other than they were based on the Naramata Bench near Penticton, British Columbia. Our tour of the wines was guided by Lisa Baxter, Marketing Manager for Hillside Estate who talked the group of 30 through 7 tastes of their latest offerings.
For the most part, I usually find Canadian white wines to be a touch more expressive than the reds. Heading into this tasting, I fully expected the same and I must say there were some wonderful whites presented. I was particularly fascinated by the 2007 Muscat Ottonel with its beautifully fragrant nose of orange blossoms. It was perfectly balanced and ready to be served chilled on a patio with thick slabs of sashimi. Despite this gem, the wine of the night for this writer wasn't a white but was a red and Ms. Baxter saved it until the end.
The 2007 Pinotage was the last of wines tasted and it did not disappoint. I think Canadian red wines sometimes have a tendency to be a bit on the thin side but this Pinotage was an exception. On the nose, there were notes of fruit, earth, tobacco, and game. I could be nuts but there was some teriyaki beef jerky. In the mouth, this wine displayed cherries and cocoa with a full mouth feel with seamlessly, integrated tannins. The finish on this wine was long and memorable. We enjoyed this wine with rich cheeses and morsels of baguette and it complimented the food perfectly. If I had a qualm, it would be with this wine's price but coming in at paltry 534 cases produced, I can understand where Hillside Estates is coming from. This wine is in my top 10 Canadian wines, so seek it out at your next market visit.
90 Points

Adrian Bryksa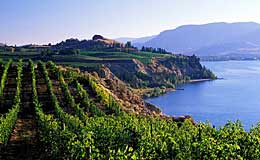 Hillside Estate Pinotage
by Adrian Bryksa
Published on June 3rd, 2009
Photos:

Penticton Okanagan British Columbia Canada

Rating:

90 Points