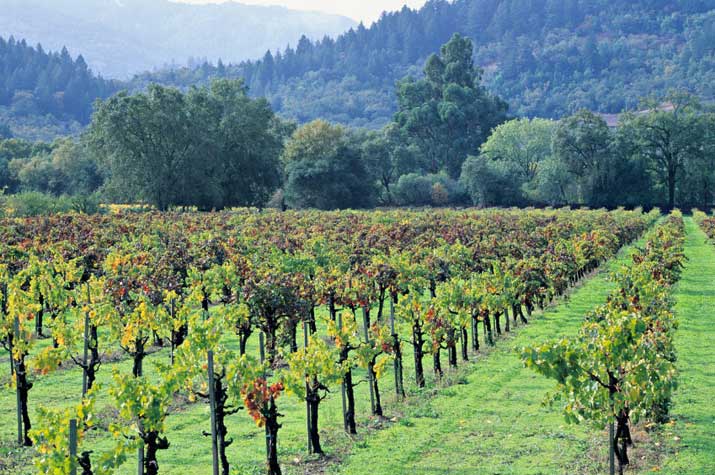 Edge Cabernet Sauvignon
Edge Cabernet Sauvignon
Vintage: 2005
Region: Napa Valley, California
Varietal: Cabernet Sauvignon
Alcohol: 14.1%
Price: $24.99
I will admit that Cabernet Sauvignon is one of my preferred varietals and that after getting a tip about Edge Cab Sauv, I thought I would roll the dice and give it a shot. Buying wine on tips is not unlike buying the stocks, sometimes there are stars but more often than not, there are dogs. Is Edge a star or a dog? Keep reading to find out.
Coming out of the bottle, this wine is clean with a nice dark purple black tone to it. The nose presents cherry, vanilla and oak with a touch of astringency, which has me a bit worried as the oak monster as Gary V puts it might be in the house. On the palate, there is a touch of ripe fruit up front with supple charred tannins with a somewhat empty mid palate that finishes smoothly. This is a steak / cheese wine for sure and I would see this pairing up with a Porterhouse or a New York Strip or some smoked cheddar perhaps. As for the oak monster, he poked his head in the door but never came to the party which I appreciate.
So, as for the verdict on this one, I am on the fence and can't call it either way. This is a wine that will have appeal to many but I think lacks the pizazz and excitement that will elevate it past the wine by the glass section of the menu at your favorite restaurant. It has decent ROI, but your money could pick you up something so much better.
84 Points

Adrian Bryksa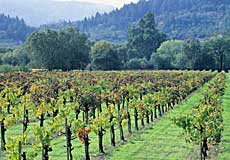 Edge Cabernet Sauvignon
by Adrian Bryksa
Published on March 4th, 2009
Rating:

84 Points