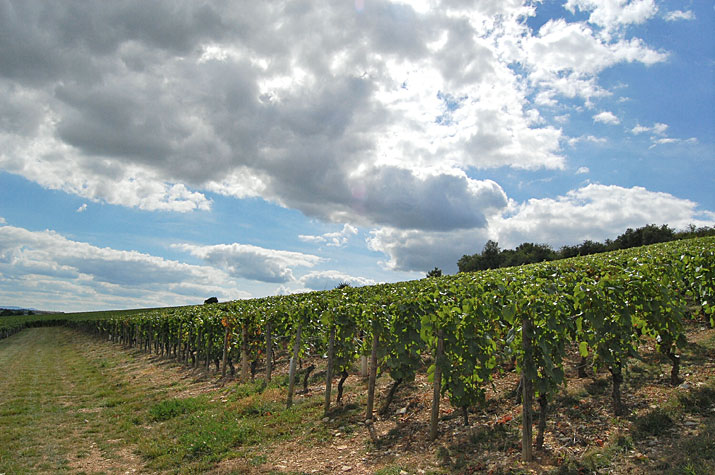 Black Cloud Altostratus
Black Cloud Altostratus
Vintage: 2008
Region: Okanagan Falls, British Columbia, Canada
Varietals: Pinot Noir
Alcohol: 13.2%
Price: $27.99
We have been in contact with the winemaker from Black Cloud Bradley Cooper for a long time. We were impressed with his wine making skills from his efforts at Township 7, so naturally when we heard he had a label of his own, we were excited about giving this wine a try. Needless to say when we heard that Mr. Cooper and his wife Audralee were going to be touring through Alberta and supplying samples, Reading for New Times wanted to be first in line.
The story of Black Cloud is rather interesting, as the first vintage of Black Cloud was actually a wine Mr. Cooper had made for a client who couldn't afford to pay him for his services. When the client dropped off 80 cases of the wine as payment for his services, Mr. Coopers wife Audralee stated that the situation was like a 'Black Cloud' hanging over their heads. Sensing an opportunity, the duo decided to buy back the remaining inventory of the wine and brand it themselves. With that, Black Cloud was born.
Being a young Pinot Noir, we chilled it down to about 17 degrees Celsius before pouring and did not decant it. In the glass, the wine exhibits a wonderful, vibrant purple hue that displays its youth well with its light to medium body. On the nose, notes of ripe and sour cherries, raspberry and plum are the primary fruit components. There are also notes of cinnamon and cedar which add nice depth to the aroma. Initially, the nose on this wine is less Pinot Noir and more indicative of Merlot, but this will undoubtedly change with time. On the palate, the attack is dark and elegant, with chaulky, tart cherry and black plum leading with a precise transition to a high acid, green herbal-ness over the mid-palate. The finish goes dry but is lengthy and mouthwatering. The balance and tannins on this wine are deftly executed and it is easy to see the high level of quality it exhibits. It has fleeting moments of angularity but I see these disappearing with some additional bottle aging.
Our verdict: This is a tremendous Pinot Noir from BC that over delivers in a massive fashion, despite its obvious youth. If and when, and we sincerely hope it does make it to the Alberta market, we'd recommend buying at least three of these bottles and sampling them over the next 3 to 5 years to get a true sense of the character of this wine. It has all the right tools to be special, and if you give it the time it needs, we doubt you'll be disappointed.
91 points

Adrian Bryksa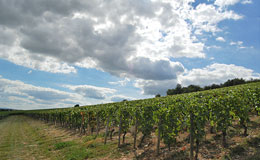 Black Cloud Altostratus
by Adrian Bryksa
Published on October 7th, 2010
Rating:

91 Points