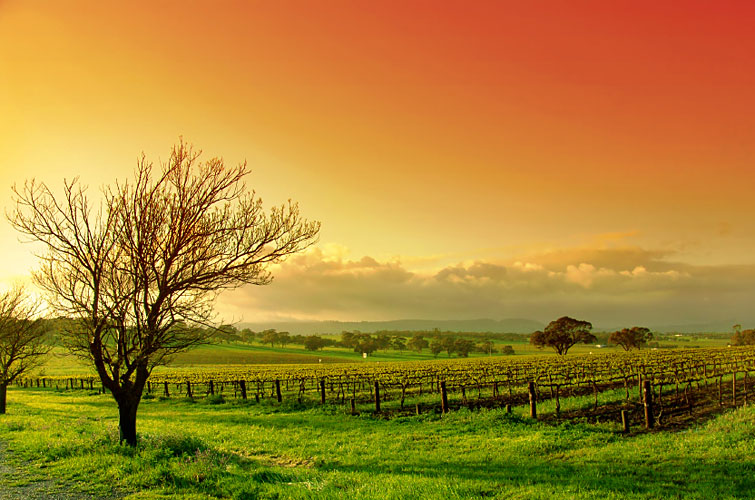 Regional Heroes Wine Tasting
One of the best things about working for Reading For New Times magazine is that we get to choose our own assignments. This particular one had me especially excited, as I decided to cover the Regional Heroes Wine Tasting presented by Wine Australia. In preparation, I had been thinking about some of the many Australian wines that I have tried and loved. From the 2002 Rosemont Estate Hill of Gold Chardonnay, to the 2001 Wyndham Estate Show Reserve Cabernet Merlot, there have been so many great nights and fond memories forged with its help. It's hard to say why I normally choose wine from Australia although it probably has something to do with their reasonable prices or the odd sounding names (see Billi Billi Creek) or the fact that they are usually a safe bet. Let me qualify this by saying that I am by no means a wine professional (although the thought of becoming one has crossed my mind) so as you reading this, keep in mind that I am an amateur enthusiast who enjoys tasting and drinking wine. Being that this event was my first formal wine tasting, I decided that I had to brush up on the wine tasting process and etiquette to which I am happy to share here with you.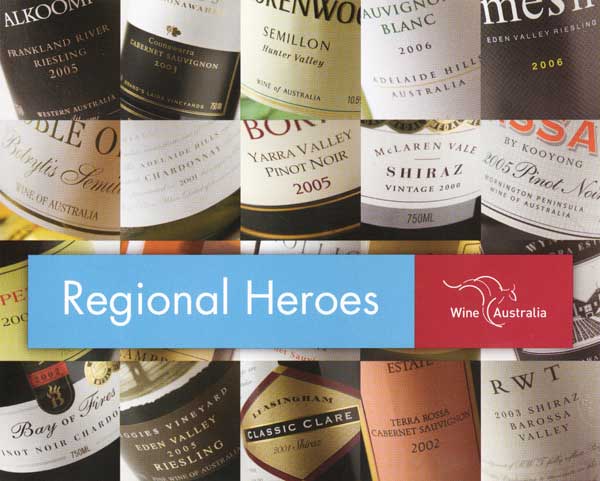 Look
Once poured, the idea here is to get a good look at the sample assessing its colour and clarity. Different varieties have different colour characteristics which I won't go into, but the ideal here is to prepare you for what you are about to smell and taste. Another typical step at this point is the swirling of the glass which can help the taster observe the samples alcohol content. This step is also valuable for exposing the sample to air, which helps unlock its bouquet.
Swirl
After you have had a look at the sample, its time for the old sniffy sniff. The first step in this process is to give your glass a swirl and bury your nose deep in it to get a sense of the various perfumes the wine is releasing. Aromas typically described are that of berries, fruit, spices along with elements such as wood and minerals. One thing to remember here is that developing a sense of smell is something that must be trained. Do not expect yourself to start this process and be able to discern all the various aromas the wine is giving off. Also remember that what you smell is what you smell and don't be ashamed to share it even if you feel its level of sophistication may be low.
Swig
The final step is the make or break point for the sample, the sip. This is the point where it all comes together where the colour and fragrance are punctuated with the taste revealing a wines character. Typically when tasting, the idea is to take a small sip and have the wine cover all of your mouth (some do the old mouthwash swish, choose your method accordingly). At this point, it is important to aerate the wine typically by sucking air over the wine whilst in your mouth. These steps help your taste buds unlock all the flavours and textures and will help you describe the tastes more succinctly. Once you have done this process, the taster can choose to spit the wine out or swallow it as allows for the assessment of the finish of the wine.
Now that you have a primer to the event, it was presented in Artists of World Centre in Calgary. The gallery itself is a converted warehouse located within the Calgary downtown beltline and presented an eclectic mix of paintings, sculptures and motorcycles. Yes , there are old Indians, Harley's, Customs and other variants of suicide machines dotting the multi floor gallery. I arrived at 6:30 p.m. and was ushered in by event co-ordinator Shelly Hamer-Jackson. She talked about the levels of sophistication in the Canadian wine consumer, in particular Calgary noting that buyers here favour quality and a higher price point as compared to lower price point – lower quality offerings. This was indicative of the prices of the bottles sampled averaging at about 25 dollars a bottle. Keep in mind that tickets for this event were 50 dollars each, definitely not cheap night out for you and a date but not unreasonable considering other events like this carry an admission cost along with the price of the tokens or coupons that are required for samples which quickly add up. As if the wine wasn't enough, the event was professionally catered and the food offerings were excellent. From crab stuffed mushroom caps to a wide array of cheeses and other appetizers, guests were given an opportunity to snack on some gourmet nosh while sampling in this intimate environment.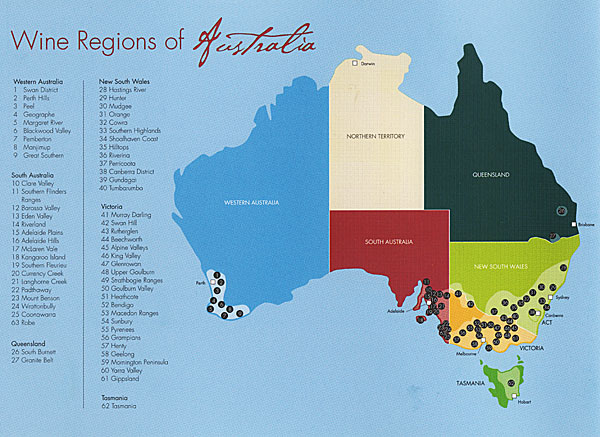 I started off the samplings with whites as typically these wines are a little less aggressive than some of the reds that were in the house. My initial tastes were from Vasse Felix, to start was a 2005 Adams Road Chardonnay. I use a mental flavour barometer to tell whether or not I like a specific wine, and in the case with Chardonnay it is the taste, colour and smell of my beloved Hill of Gold. I like Chardonnay and this first one I tested stood up against it. I took a bit of a u-turn from my strategy and tested their 2002 Margaret River Cabernet Sauvignon which was a stunning example of elegance and balance and was absolutely a wine that would look for on a special occasion. Throughout the course of the night, there were excellent chances to speak to the reps and sometimes the winemakers themselves about their products. One of the more colourful characters was Michael Paxton, the winemaker from his namesake Paxton Vineyards. He talked about biodynamic principles that they practice at Paxton and I was impressed at how important maintaining his vineyards ecologic balance was to him. I could go on forever about the samples that I tested, but in the end the stars of the show were the Petaluma Riesling with its wonderful kerosene overtones and the 2006 Nugan Estates Manuka Grove Durif which was a thick and chewy red to be enjoyed with meat of the red variant. Both of these wines were completely unique as compared to the majority of the wines I sampled this evening. Some other excellent notables were the 2004 Paxton Chardonnay, the 2005 Hungerford Hills Pinot Gris and the 2007 Rymill Sauvignon Blanc. As far as big time misses, the offerings from Deakin Estates and the corked Banrock Station Reserve Chardonnay were the underachievers.
At first, I was worried that the crowd and exhibitors might be a bit pretentious however after a while, it was easy to talk to the friendly reps from the vineyards and distributors and listen to their perspectives and thoughts. The crowd was a good mix as well of professionals, hockey players, industry people and those enthusiasts out to try out some new wines. The evening and the time seemed to melt away and I found myself 15 minutes from the end of the event feeling I had not sampled as many as I would have hoped. As far as learning's go, I found that you cannot judge a wine by its label or price tag. To me, some of the best wines of the night were the ones from vineyards I had never heard of and were in the middle of the road as far as pricing. As well, know that you won't be able to try everything so it is wise to stick with wines within your price range and test those as after the event, you might actually consider buying them. I had a wonderful time and will be marking this event on my calendar for next year.

Adrian Bryksa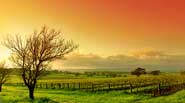 Regional Heroes Wine Tasting
by Adrian Bryksa
Published on September 29th, 2007
When:

September 20th, 2007

Where:

Artists of the World

Website: