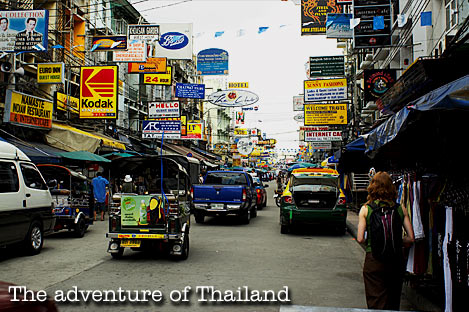 The adventure of Thailand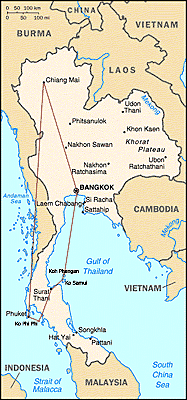 Where did the site go? R4NT and a bunch of other sites were totally offline and there were only a handful of hours till I would be on a 30 hour plane ride to a far off land. What a frantic mess I was for those hours trying to get stuff working again, moving everything to entirely new servers, dealing with clients, and trying to get everything packed and ready for my 'vacation'. You see I was headed to Thailand for just over 3 weeks.
Initially when conceiving our vacation we were actually thinking of going to Chile in South America; but after pondering that idea for awhile (and discovering that it would be pushing our budget) we decided to leave the Americas (since we went to Costa Rica last year) and head off to Asia instead. We had only heard good things about Thailand, and were extremely pumped to explore a totally new culture, let alone basque on the white sand beaches.
Since we had such a large span of time (or what seemed like a large span of time, since most people seem to go to south east Asia for months or years at a time), we figured we'd try and explore the culture first then finish up with some serious R and R. With that in mind we jumped on a night train and headed up towards Chiang Mai.
After getting off our train the next day (over 2 hours later than expected) we quickly jumped into a taxi, no wait.. a Tuk-tuk (3 wheeled motorcycle) and headed off the centre of town. We ended up spending about 4 days here. Did some quick trekking, a cooking class, and explored some intense night markets. Good times, minus all the prostitution. Our last night we stayed at this great little place called "Blue House" where the manager Jimmy was very helpful and even gave us a ride to the airport where we promptly took off for Phuket, otherwise known as beach country.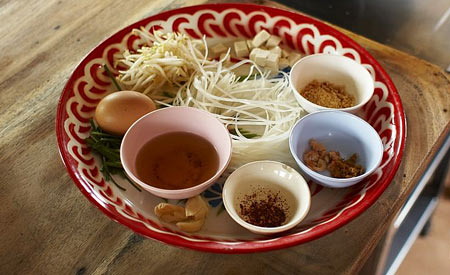 Southern Thailand is a mixed bag of fermented beans. Phuket for example is one place we didn't want to stick around in, so we got the hell outta there after taxing and jumped on a ferry to Ko Phi Phi. But before being able to do so, we had to unexpectedly stop at a tourist office to be poked and prodded to buy reservations (which we didn't want) for at least 20 minutes. I don't really want to go in great detail, but this sort of behavior seemed to be ever present around the entire country. What I mean is, tourism is incredibly over run in Thailand, which means that all the locals see the Farang (foreigners) simply as giant dollar signs. Which is really unfortunate since you end up being extremely defensive towards everyone (other tourists included).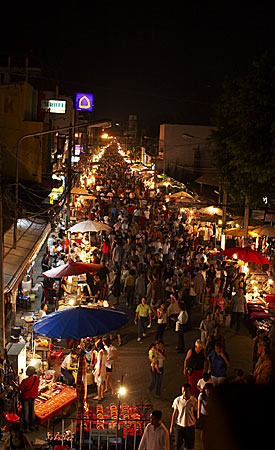 Where was I.. Oh right.. a beautiful island. Specifically an island where the movie "The Beach" was filmed, and also one of the hardest hit places from the 2004 Tsunami. The place is still partially wiped out; yet the construction of new properties fills the air at almost all times of the day. Sadly I don't think they put much of an effort to clean up the place before the re-buildup of the island. Also it's interesting to note that the new buildup is actually illegal! The government has stated that the geography of the island is prone to more natural disasters in the future and thusly they would not be issuing any new licenses for property being built on the main part of the island. Makes sense really since you can walk across the middle of the island in about 2 minutes, where the water is so shallow you can swim out almost the entire bay and still touch the bottom. We had also heard that on the morning of the Tsunami that the water receded soo much that everyone went out exploring the beach prior to the horrific event that would take place minutes later. The water levels were so high when they hit that they covered most palm trees. You must see the trees that are still standing to really get an idea of how hard the place got rocked. Very humbling.
We stayed on Ko Phi Phi for several days and explored a fair bit of the island. The beaches were quite dirty, filled with dead coral and random debris, yet we still managed to have a really good time. We even hiked up to a viewpoint where we got caught in a rainstorm, then were promptly assaulted by a horde of butterflies. Leaving these memories behind we jumped on a ferry, 4 buses, and another ferry to Ko Phagnan in the gulf.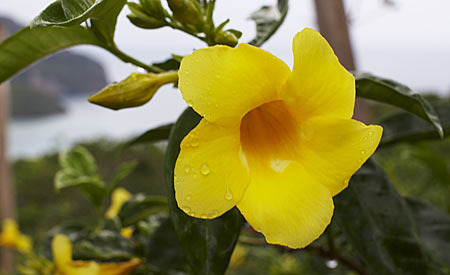 Ko Phagnan is Ko Samui's little brother so to speak. Actually maybe not… Ko Samui from all that we had heard was a place to get your party on, and famous for their all night rave / full moon parties. Ko Phagnan also plays host to the full moon parties but is much more subdued outside the one party spot on the island. Our initial plan was to stay on 'Bottle Beach' in the north part of the island. However by the time we got off the ferry it was late in the night and we decided to jump in a truck with 2 other sets of tourists to the North West part of the island instead.
After almost being bumped out of the truck while traversing some serious off road driving, we arrived at our 'resort' an hour later. This place looked awesome, beautiful beach, beautiful restaurant / bar and great little bungalows to sleep in. All within a stones throw of the beach. We could easily spend the rest of trip here.
Then we woke up the next morning to the most torrential downpour we had ever witnessed. We tried to make the most of it for the next few days, but the rain was just relentless. We walked around the small town knee deep in water, and eventually were told if we didn't leave soon that the roads would be totally washed out (what roads?). Thus, we left. Back to Bangkok.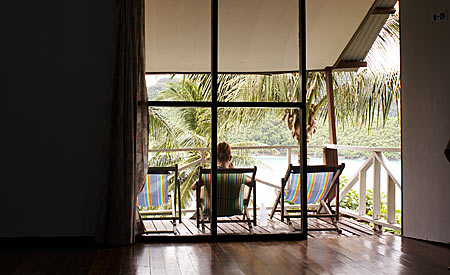 Bangkok seemed a lot less stressful this time around. We stayed closer to downtown, versus the backpackers haven of Koh San Rd. After doing hours of research on where we could go in the country to get out of the rain and just hit the beach, we decided to head home early. Yes, early, since the entire country was just being hammered by weather. Again making the most of it, we decided to take it all in before leaving. We did lots of shopping, enjoyed incredible foods and just chilled out around Bangkok. It was a surprisingly good way to end off our vacation.
To quickly summarize some of the pro's and con's of our time in Thailand…
Cons:

Transportation: screw you tuk-tuks, take me where I want to go, not a suit shop! Oh yeah, and buses are brutal too.
Travel Agents that aren't licensed but there aren't any licensed ones around.
Relentless locals that want your money
The senseless abuse of the environment.
Elephant rides. We felt horrible doing this, and highly discourage supporting this inhumane industry.
Pros:

Food: especially if you like spicy food, oh my god, gold Jerry gold!
Thai Farm Cooking Class: Make more food than you can eat, and still eat it all.
Bartering: might be a con if you don't like to barter, but there are some insane deals to be had.
Beaches: Beautiful beaches (most likely better without the rain)
Affordable, yet not as affordable as some may lead you to believe.
All in all a great trip. I only wish we could have had some better weather along the way. Thanks again to everyone that managed to toss in a helping hand with the magazine and the server(s) while I was away. I owe you all many thanks.

David Gluzman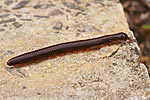 The adventure of Thailand
by David Gluzman
Published on November 1st, 2005