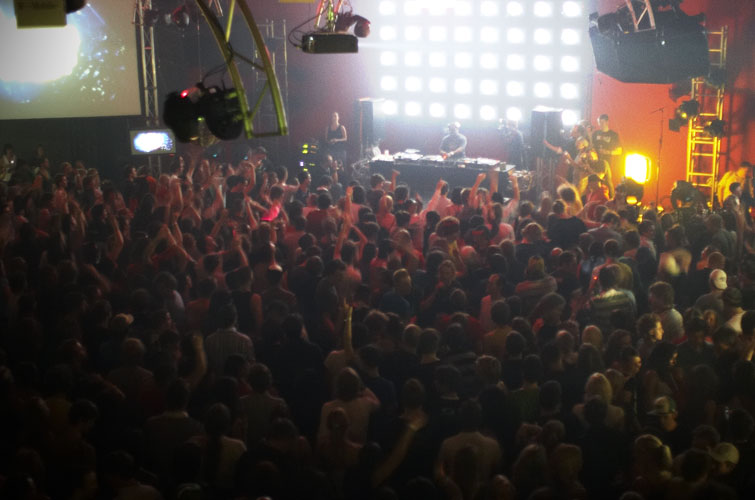 springsix: electronic music utopia
The smell of dancing was everywhere while the landscape was tainted with soothers, glow sticks and stimuli. The sound system was plowing through my head like a jackhammer churning out peanut butter. I was exceedingly thirsty, but hadn't enough money to afford the five dollar bottle of water. It was clear I was not having a good time, and on my way out of the roller skate arena, the presence of the police reinforced that thought. This was the end of rave culture in Calgary.
Artists:
Burt Latino & Mavis
Colduct & Special Guests
Martin Klein
Slack Hippy
Computurk
Alan Brown
Syrous
Bil Brewster
Felix Da Housecat
The Glimmers
Eddy meets Yanna & Zak
Superpitcher
The Modernist
Le Petit Orb
Jennifer Cardini
Geo
Ada
Jo Saurbier
Roman Rosenmayr
Legowelt
Carl Craig
Christian Canddi
Simonlebon
Functionist
Mooniq aka Nimai
Johnny Dope
Joachim Knoll
Bugz in The Attic
Scratch Perverts & Dynamite MC
Birdy & Bernstein
Saturday Simon
Dj Boru-t
Shantel
Binder & Krieglstein
Bucovina Club Orkestar
Dj Ivan Redi
Nevenko
Balkanizer
Marek
Bunny Lake
Rainer Klang
Lindstrom & Prins Thomas
Optimo
Felix Fuschs
marfloW
Microthol
Legowelt
Marco Passarani
Lesung
Michael Madden
Sebastian Schlachter
Hollenstein
Ghia
Kraak & Smaak
Ark vs. Krikor
Princess Superstar
Silicon Soul
Lugi Van
Elektricutes
Dj Rocca
Kowalski
Fabio & MC Rage
Krust pres. The Hidden Knowledge Experience
Pendulum
MC Verse
DJ Snare
Red Star
Nick Whizz
Sparky
Clemens Neufeld
Hans Nieswandt
John Acquaviva
Virotech
Sinclair & Yoshiva
Red Astaire & 7 Samurai
Risco
Zvonko
Mochipet
Dj Scotch Egg
Any Maniac
B.I.O.
Tetsuo
F.Puschmann
Hadrian
Donnacha Costello
Gabriel Ananda
Claramoto
Jurgen Kirsch
General Sidot
Malente
Louie Austen
Bitz
M.A.R.S.
L'Ottimo
Christophe Marek
Dj Ganesh from Paris
Beware
Feinkost Royal Special
Cheever
Dj Bleed
Dat Politics
Christian Vogel
Hell
Ed Rush & Optical
Electrosacher Cakebeat Collective
Christoph Risco
Christian Gerlich
Norther Lite
DK7 aka Jesper Dahlback
Mark O'Sulivan
Sebastian Leger
Winterstrand
Berhard Fleischmann
Tunrmaster Tim
Nick Matthews
Artquitects vs. Dorian Pearce
Sterotyp
Darcosan
Normand David
Tayo
Foreign Beggars
General Midi & MC Jakes
Milou
M.I.A.
G.rizo
Tibcurl
Kayoz & GK
Miss Dissenter
Burek & Burek
Zeiger Sound Systems & Friends
Fast forward a dozen or so years and you'll find me swiftly ascending up a vertical tunnel in a glass elevator, where soon I'll be atop a mountain standing in the rain overlooking a small European city. Moments later I'm surrounded by hundreds of people dancing in an outdoor theater. Vines are climbing the sides of the theater and you can see steam rising off the warm bodies dancing to the brilliant melodies being rushed out of the vast sound systems. Matt Black and Jonathan Moore from Coldcut are on stage in front of two colossal screens on which videos are being VJ'd. A few hours later, after hearing a most impressive set spanning an impressive career of music, I had realized that the scene had matured.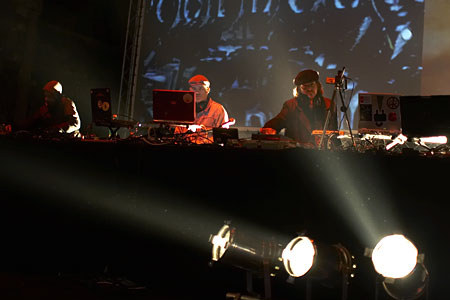 Coldcut
May 24th 2006: I am at the sixth edition of the spring (springsix) festival in Graz, Austria; I'll be here for four fun filled nights.
Previous iterations of springsix (springfive, springfour, springthree, springtwo and springone) have showcased the musical talents of some electronic music greats such as, LTJ Bukem, Roni Size, Mad Professor, Hexstatic, Gilles Peterson, Dj Hype, Swayzak, 4Hero, Nicola Conte, Quantic Soul Orchestra, Nightmares on Wax, Richard Dorfmeister, and hundreds of others. The line up for springsix was all encompassing with a list so vast it was impossible to choose which venue to go to. I would stare at the list for hours trying to device the perfect hit list, each time finding a combination most acoustically and visually impressive. To give you insight, the greats featured this year included Coldcut, Bugz in the Attic, Felix Da Housecat, Ark vs. Krikor, Foreign Beggars, Scratch Perverts, Christian Vogel, Lindstrom, Nick Matthews, Carl Craig, and dozens of others!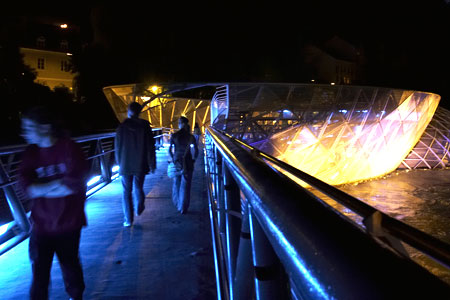 Aiola Island
For a proper explanation of how great each of these shows were, it is imperative to explain to you the venues at which these shows were being held. I mean, a volcanic mountain with an amphitheatre, glass elevators, dramatically lit tunnels, and caves; a glass structure in the middle of a raging river; a place called postgarage, where you can party until 10am and think its late in the night; truly one dozen places all connected simply by an easygoing walk or an open aired music festival bus, it couldn't be better!
The Dom in Berg
Aside from just venues, there is the aspect of existing in Graz, Austria itself. To find yourself in a small city of 250 000 residents, with a hefty university population mixed in with long term residents who share this space of amazing beauty makes your days there truly enjoyable. To wake up before the events of springsix is a must, and there are tones of things to occupy your time with most enjoyable experiences such as simply having coffee and gelato, to touring multiple museums, a palace, or amazing gardens! It is great there, and I almost hesitate to tell you about it, because I would hate for it's uniqueness to be changed by too many tourists.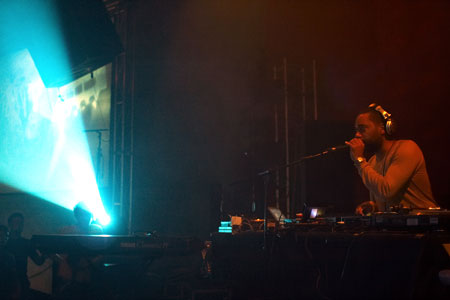 Carl Craig
I want to paint you a picture of a day at springsix, so you can read these words and let your mind visualize one of your best escapes from reality of all times:
Wake up at 'Das Weitzer' with your face in the worlds softest down bed in your two story modern luxury hotel room at the break of high noon to the bells of a church in the distance to remind you that, yes, you are in Europe. There is no rush, so you can take your time and just enjoy being there. Food to suit any desire is available, so after your raindrop shower, head out amongst all the beautiful architecture of the city and satisfy your craving of the day. Simply strolling along the cobblestone streets to shop, or learning about the steeped history of the city can occupy your afternoons. Detail is in abundance here, and simply ordering a coffee is an experience that is most pleasurable. Early evening begins with a walk to a gorgeous park, with beautiful fountains, and giant trees. People will be everywhere enjoying picnics, walking their dogs, and just simply appreciating the company of friends or family. There is a tiny caf� in the middle of the park with tables, great music, and beverages to help enhance the evening.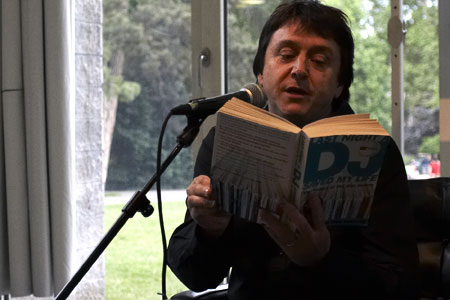 Bill Brewster reading at the Red Bull Academy
At springsix, our stroll in the park headed over to the Forum in stadtpark, to catch a taste of people involved with the Red Bull Music Academy. We were fortunate enough to hear Bill Brewster read from his book �Last night a DJ saved my life', and caught Carl Craig sharing stories about his dream to be a DJ, his career, samples of his music and how these tracks came to be. Electronic music fans here are educated on the history and people involved in this realm of life. The ambiance of this was one where you felt like you were in a room filled with people who were connected and enthusiastic about topics discussed. Artists who were at these lectures were close, making it quaint and memorable, and you felt like it was something most definitely exclusive.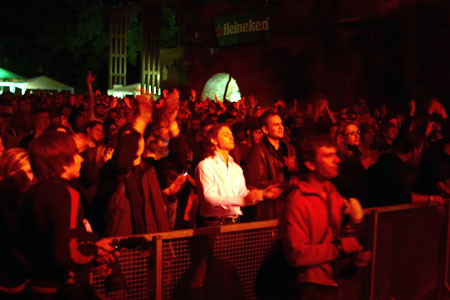 Kasematten
After catching the talks, we'd grab dinner and drinks before fulfilling a personalized itinerary for the evening and morning to come! Insert venue/show here. Have the worlds most amazing time. Go to bed well into the morning, up at noon, repeat x 4. Can it get any better than this?!
Amazing nights I want to share with you:
The opening concert was on top of the mountain where Coldcut was playing. There was a huge stage with a plethora of computer equipment, lights, speakers and cables. I'd say there was close to about 1200 people packed in this outdoor event. When we had arrived, 'Burt Latino & Mavis' where warming up the audience, but the real excitement started when the Coldcut crew hit up the stage. They played for around two hours and delivered a bass thumpin' encore to finish off the night.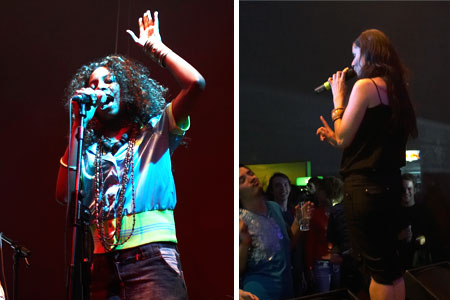 Singer from Bugz in the Attic and Kraak & Smaak
However, our night here wasn't even close to being started.
We proceeded to board the glass elevator from the top of the Schlossberg into the center of the mountain! 'James Bond styles' as Matt Black told me when I met him back stage. We first got to checkout 'Bill Brewster' lay down some thick house synced up to a sick lightshow. Granted the 'smog' in here was the thickest I have ever experienced, but that didn't take away from the experience, it actually made the lights look even more distinct.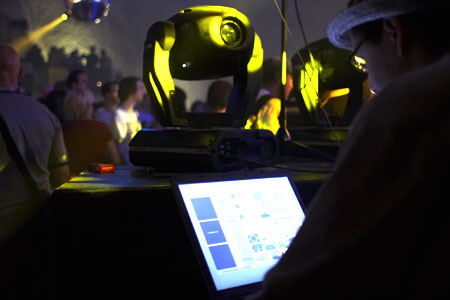 VJ hard at work
We were waiting to hear 'Felix Da Housecat' get on stage, but we first hit up a smaller cave to listen to 'Eddy meets Yanna & Zak' from Zagreb. Sadly there weren't many people at this venue, which is unfortunate since these guys were playing some seriously cool tunes; granted most people were packing in to see the one of the main headliners in the DOM. After slamming a Heineken, we headed back to checkout Felix.
At around 1am Felix Da Housecat manned the stage to startup some of the finest 80's infused House. The crowd would go absolutely ape whenever they'd hear the start of a new track that they might know, such as "Sweet Dreams", and really got into the show. The smoke machine was set to overdrive. While we saw many people rushing to the bar to get a refill on their energy drinks, the night was still young!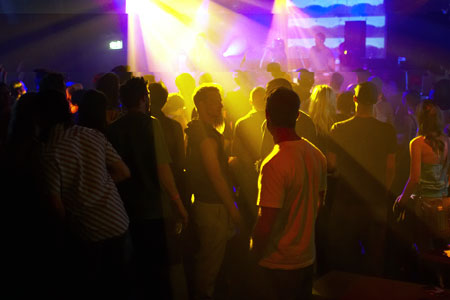 Postgarage
It must have been close to 3 o'clock in the morning when we proceeded to exit the DOM in Berg. Our next mission was to find the 'Electronic Beats Lounge / PPC Bar'. After following some locals around town we managed to find this club (which you could only have identified by the pounding of the bass blocks away). The club itself was tightly packed, and the music was well past the loudest setting on the dial. Definitely an after party type feel, and a great way to end our first day at springsix.
We had three more nights to go, and literally dozens of shows to catch.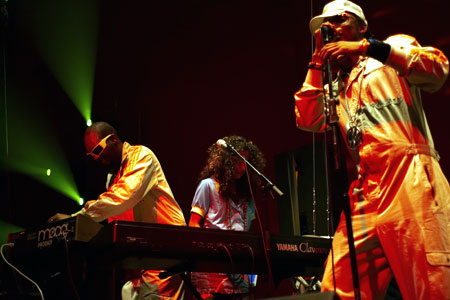 Bugz in the Attic
Back in the DOM, we watched a mix of jump suits and beautifully dressed women climb on stage to perform an exhilarating performance mixing turntables, vocals, keyboards and drums. This was a rare treat to experience �Bugz in the Attic' live, since this was their debut public performance on stage. The energy was unparalleled, and was truly one of the most magical moments of the festival. This incredible show was swiftly followed up by the �Scratch Perverts' with �Dynamite MC' pumping up the crowd. The scratching was swift and the rapping was stirring. The crowd reciprocated by producing their own show on the dance floor. Bugz in the Attic later stormed the stage to share some champagne with the existing performers and party on stage!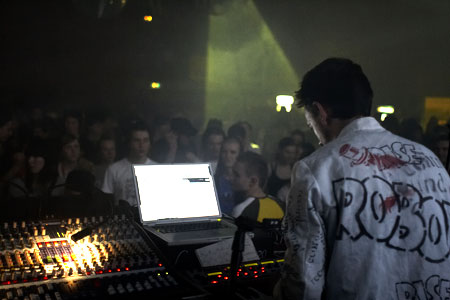 Christian Vogel
Almost every act we caught was an exhilarating display of talent and aural bliss. From hearing the stupendous voice from �Kraak and Smaak', or the incredible level of control in dropping the bass at just the right times from �Carl Craig', or learning how to DJ at a day time workshop, to watching mastery of synthesizers with �Christian Vogel', to a superstar DJ such as �Hell' make the crowd scream, or hearing Schlomo beat box in reverse using two microphones, or watching VJ's crank out outstanding visual effects to match the craziness being built on stage, you can my appreciate my difficulty in trying to capture every moment at this festival. I could go on for pages and pages about the shows in detail, but that's not the point of this festival. It's all about enjoying the music, and over four days you will have such a diverse palate to savor that you'll wonder where the time went when it's all over.

Foreign Beggars, The DOM, Lots of Laptops, DJ HELL
I am sad to fold away my blue jean stained program of the festival itinerary. This spring festival held such amazing quality, that to talk about it doesn't do it full justice, so you should most definitely go to see springseven with your own two eyes! The combination of venues and music is what makes it electric. I can barely digest it thinking back to it. It is four filled days of perpetual events. It is huge. The list of artists and shows is extensive. Next year I have to go back with a clone so we can catch it all and converge our stories.
* Stay tuned for video footage and a feature on Graz itself!

R4NT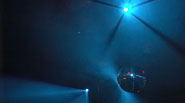 springsix: electronic music utopia
by R4NT
Published on June 13th, 2006
When:

May 24th - May 28th, 2006

Where:

Graz, Austria

Photos:

David Gluzman
Web: springsix.at
Hotel: Das Weitzer
Listen to some sets: play.fm
Next year: springseven.at
Photographs by David Gluzman

Live blog posts from the event (more pictures too):
Day 1, Day 2, Day 3, Day 4
springsix: the video