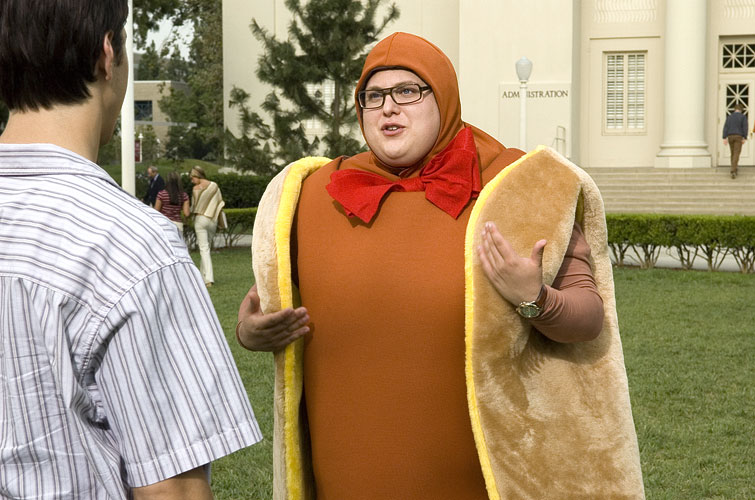 Win tickets to see: Accepted
R4NT Magazine is presenting a chance to win tickets for 2 to see the premiere of "Accepted" staring, Justin Long, Jonah Hill, Black Lively, Adam Herschman and Lewis Black. The movie officially comes out August 18th, 2006.
This contest is limited to residents of Calgary (sorry other worldly readers). All you simply need to do is email us and tell us why you'd like to go (before midnight August 8th, 2006). The best answers will win tickets to see the August 9th premiere!
In the meantime, here's some more information about the movie.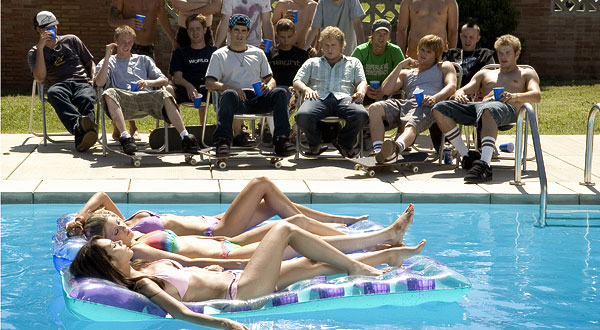 South Harmon Institute of Technology students keep a close eye on sunbathers
High school senior Bartleby "B" Gaines (Justin Long) is on his way to scoring eight out of eight rejection letters from colleges–which isn't going to go over big with Mom and Dad. At least he's not alone in the exclusion. Several of his crew of outcast friends are in the same, college-less boat. So…how does a guy facing a bleak career please his parents and get noticed by dream girl Monica (Blake Lively)?
Simple. Open his own university.
B and his band of misfit freshmen take "liberal" arts literally when they fool their parents and peers and create the esteemed South Harmon Institute of Technology. They clean up an abandoned psychiatric facility, employ a buddy's brilliant? but subversive–uncle (Lewis Black) as the dean and create a fake web site as their campus calling card. Bam! South Harmon, the alternative school of higher learning, is born.
Just as they are settling in, B and company realize they've done their jobs too well. Dozens of other college rejects show up for classes at this less-than-lofty institute. Under the scornful eyes of the privileged students from the neighboring college, B and his friends forge ahead with maintaining a fake, functioning university. Their efforts to explore alternative education result in a battle between the South Harmon co-eds and the "sister" school snobs.
With his future in the balance, it's going to take more than just sleight of hand to keep B out of jail as he strives to get the girl, impress his parents and just become… Accepted.
Accepted is produced by Tom Shadyac (Bruce Almighty, Liar Liar, The Nutty Professor) and Michael Bostick (Bruce Almighty, Liar Liar) and is directed by Steve Pink (writer of High Fidelity and Grosse Pointe Blank in his feature film directorial debut). It is written by Mark Perez, Adam Cooper & Bill Collage.

R4NT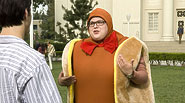 Win tickets to see: Accepted
by R4NT
Published on August 7th, 2006
Director:

Steve Pink

Cast:

Justin Long, Jonah Hill, Blake Lively, Adam Herschman, Maria Thayer, Anthony Heald, Columbus Short and Lewis Black

When:

August 18, 2006