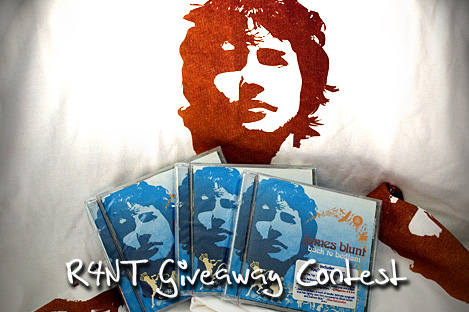 R4NT Giveaway Contest!
In celebration of our completion of 5 full volumes of R4NT we are giving away 3 copies of 'Back to Bedlam' from James Blunt. Also each lucky winner will receive a James Blunt T-Shirt as well. Winners will be drawn at random.
All you require to do is send us an email (contact @ r4nt .com) (of which we guaranty your privacy), and complete the skill testing question! And, if you'd like to tell us where you're from or any other random banter, we'd love to hear it.
What issue did we last feature James Blunt in?
Contest closes March 15th, 2006.
Good luck to all!
Also if aren't lucky enough to have won, you can always listen to the entire album (streaming) with the following links:

R4NT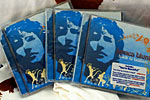 R4NT Giveaway Contest!
by R4NT
Published on February 1st, 2006