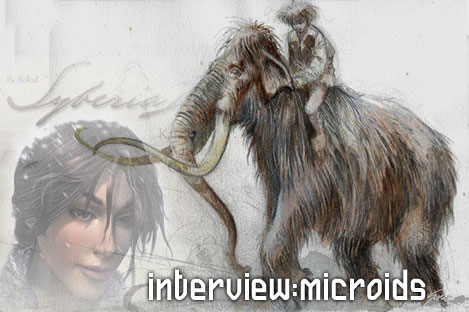 Interview with Microids Canada
We at Reading for New Times magazine are pleased to bring you an exclusive interview with the developers of Syberia II, Microids Canada (see the review of the game in this issue as well). For those readers who aren't familiar with the name, Microids is a Canadian developer of video games. One of the recent games that Microids has published is Syberia II. In it, you play Kate Walker, a high powered New York lawyer who is accompanying an old man on a quest to find the mythical land of Syberia.
We had the chance to ask Edouard Lussan, Publishing Director, and Philippe Hellouin, Project Manager at Microids Canada some questions and obviously jumped at the opportunity.
R4NT: Guys, first of all, thanks for taking time out of your busy schedule to talk to R4NT. We really appreciate it and we think it's great to have the chance to talk to a Canadian developer.
R4NT: How have you found Microids being received in the North American market as compared to the European market (where Microids is also present)?
Edouard: Adventure gaming is as big in North America, if not bigger, than it is in Europe. Microids was very well received by the adventure gaming community on both sides of the Atlantic. Even though the Syberia series was created by a European author, Benoit Sokal, hence the "Euro flavour" of these titles, so far the series has been received just as well in North America as in Europe.
In a couple of months, we'll launch "Still Life", our new adventure game based on a serial killer case, which is based both in Chicago in 2005 and Prague in 1929. This time, the author Mathieu Larivi?re is Canadian so you will immediately see the North American influences.
R4NT: Has it gotten easier for Canadian developers and/or producers to gain traction in the industry with the relatively recent strength of some fairly major Canadian names – BioWare, Ubisoft, and others?
Edouard: It is not an easy task, but Microids benefits from two advantages:
We are smaller than some of the high profile Montreal-based publishers. As such, Microids can offer a comfortable workplace, which is appealing for family-oriented employees.
Our studio also appeals to artists because of our focus on high quality graphics and animations.
In the near future, we are also planning to focus on more advanced technological features, to appeal to developers with more technical profiles.
R4NT: What made you first develop Xbox games after Microids cut their teeth on development for the PC?
Microids: Sony's user base isn't as interested in adventure gaming, not to mention that Xbox's capacities much better showcased Syberia 2's stunning graphics.
R4NT: Going beyond the decision to work with consoles, how does developing an Xbox game differ from developing one for the PC?
Philippe: To make it short, it is pretty much the same on both platforms except textures, video and memory, which require special treatment. The use of the controls also requires special programming.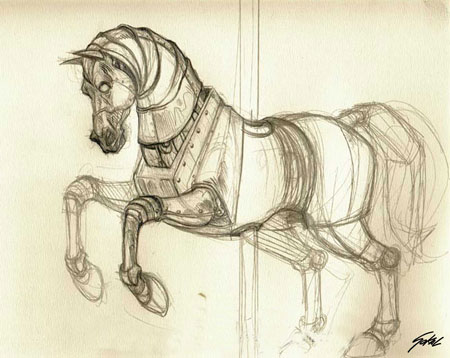 R4NT: The Syberia series is the latest in a long line of "adventure games", which unfortunately, has been sparsely populated as of late. What made Microids decide to develop a next-generation adventure game?
Microids: We first have to make clear the definition of "next-generation adventure game". There are two issues at hand: the content and the platform.
Content: Do next-generation platform adventure games require more action? Considering the furious debate, it's not easy to find a good balance between pure adventure and action-adventure. It is worthy to note that some adventure games that tried to introduce action elements in their gameplay didn't do so well.
Platform: On the other hand, if next generation adventure games are featured on consoles where action is key, then you can't avoid the issue so easily. And when you look at the figures, you clearly see that a major part of the market share on console is adventure-action.
Making a good "next-generation adventure game" lies somewhere at the crossroads between those two issues.
R4NT: Was the main character in the Syberia series – Kate Walker – inspired by anyone? If so who, and if not, does she remind you of anyone in real life?
Philippe: The process of creating characters is always a mix between different influences. Benoit Sokal was certainly inspired by various sources to create Kate Walker, not by any specific one. Interesting note: the texture of her skin comes from a picture taken of a girl who was actually working for Microids.
R4NT: Syberia is portrayed as the great white north comprised mainly of ice and snow. Was this inspired by Canada, its namesake Syberia or some other land?
Philippe: This is particularly true for the second opus. The first opus is mainly a travel through a twisted European vision of the middle of the 20th century, where the second one takes place in the wilderness, very much looking like Canadian landscapes.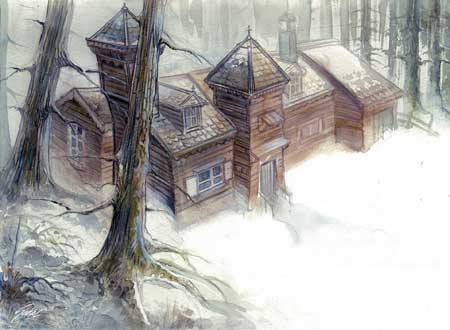 R4NT: That land of ice and snow portrayed in Syberia and Syberia II is remarkably beautiful. The background look is obviously very important to the game play, how did you make a cold desolate environment seem lush in detail?
Phil: A lot of graphical research and some personal experience in a similar environment?
R4NT: What can our international R4NT readers expect from Microids and Microids Canada in the future?
Microids: As mentioned earlier, Still Life is the next step in our "classical" adventure gaming series. Have a look at the Still Life website, we are pretty sure you won't be disappointed: set in a totally different environment than Syberia, you will discover that we still pay a lot of attention to graphics, atmosphere and animations.
Besides that, Microids is also working on the challenging task to bring adventure gaming on console, integrating action in gameplay without "betraying" the spirit of adventure gaming.
Guys, we would like to thank you for taking the time to speak to us here at the Reading for New Times magazine and want to wish you success in the future.

R4NT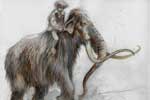 Interview with Microids Canada
by R4NT
Published on March 1st, 2005
Where:

Montreal, Quebec

Website: