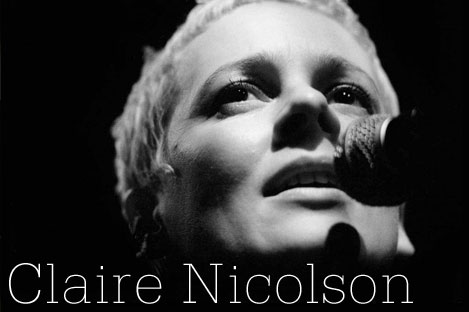 Claire Nicolson
Common Star, her self produced debut album, to be released later this year, sees the multi-instrumentalist, singer/songwriter setting out her own unique, original and powerful musical vision. But she is also a well- established name amongst those in the know. The list of those who have called upon her services in recent times reads like a checklist of respected names in Pop – Jools Holland, The Waterboys, Dodgy, Melanie C, Kula Shaker, Mike Oldfield and The Mary Janes being just a selection of those she has worked with. And already as a solo artist, she has been support act to the likes of Ed Harcourt, Roy Ayers, Martina Topley-Bird and Howard Marks. So it is hardly surprising that, having cut her teeth at such a high level and having patiently gigged and built a formidable following whilst developing her own gritty, soulful brand of organic Pop, she has been able to turn out such an impressive, emotionally powerful and engaging debut album.
Claire is a classically trained musician who learned violin and piano from the age of 5 and won a place at the junior Royal Academy of Music where she studied for two years. However the allure of the electric guitar and her growing passion for all things rock and roll inevitably won out and, by the age of 15, she was gigging and writing with bands. Soon after she was "discovered" by British Soul siren Sam Brown who gave her the opportunity to play live as a keyboardist/backing singer. From there it was a short jump to working with the likes of Dodgy and Kula Shaker, both beneficiaries of the British Pop wave of the late nineties. Following a European tour with Mike Oldfield, she was then snapped up by former Spice Girl Melanie C to play guitar and backing vocals on a world tour that lasted two years! Further tours supporting, Howard Marks and The Saw Doctors, saw Her appear at the Shepherds Bush Empire, Astoria, Glasgow Barrowlands and other prestigious venues.
Finally able to spend some time pursuing her own career and with a list of completed self-penned songs as long as several arms, she enlisted the help of her brother and Primal Scream producer Hugo Nicolson to recruit a top- notch band of musicians to back her live and in the studio. She has now established a fantastic musical rapport with Julian Cope/Salad guitarist Donald Ross Skinner and ex-Primal Scream / Etienne Daho drummer Gavin Skinner, as witnessed by their driving, collaborative effort on the new album.
Now with Common Star soon about to hit the streets and a series of live dates about to be announced, 2005 looks set to be a promising year.
Free MP3 audio download
Eggshells – video stream
Common Star
Dirty Dog Demon
Beautiful Boy
Fire In My Dreams
Corrupter

R4NT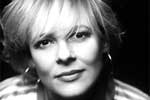 Claire Nicolson
by R4NT
Published on May 1st, 2005