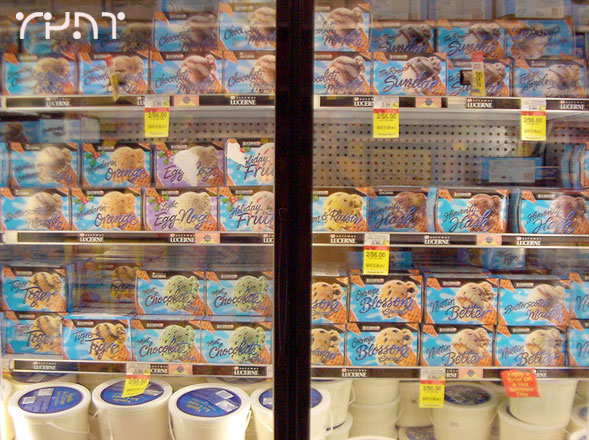 Music: Plaid – Double Figure
IDM – The Cantina chill-out sessions.
Somewhere, in the world of Warp Records, between the childish yet dark crunchy-funked beats from Boards of Canada and the non-linear blips and bleeps of Autechre, lies the beautiful valley Plaid. If the Cantina Bar in Mos Eisley (on planet Tatoonie, of course) had a chill-out room, this album would be an ideal choice for notes & beats. Another way to look at it – if Tim Burton made a movie that needed an electronic sound track as opposed to the traditional haunting sounds (such as Nightmare Before Christmas) he could call upon Plaid to compose the score for his Sci-fi motion picture.
This is quintessential intelligent dance music, (IDM for all the cool kids) and its universally good enough to be understood by IDM junkies and virgins alike. Fusing melodic synths with intricate breakbeats, this is recommended to be heard thru headphones or maybe a bangin' sound system at a tiny retro-sushi bar. It is NOT recommended as background or casual listening music as it will be reduced to dentist office muzik. Put this album in your disc man and your travels, whether by foot, wheel, or wing, will seem far more profound and meaningful. Almost every track effortlessly gives you a template for a detailed image in your abstract mind.
The overbearing bass typical of trance, d'n'b, and other dance floor style genres is left out of most of the album. At first this may make the songs sound somewhat "tinny" and hollow. But this actually allows more things to happen up top for the high hats and keyboards thus conjuring up patterns that wouldn't necessarily make it on a dance floor anthem.
With its highly produced yet somehow still flowing breakbeats, "Even" is a perfect opener, setting the stage (or screen rather) of what is to come. "Assault on Precinct Zero" has some head bobbing rythmns, and the seemingly random harmonic melodies deem this as the music perhaps to a dream in which you are strutting down an urban street at twilight. "Zamami," with its holiday bell ringings, is ambient enough to chill out to, yet I still found my ears intent on collecting all of the subtle noises.
"Silversum," with its fuzzy scratches and non-linear construction, lets us know that Plaid hangs out with Autechre, at least on some level- not my song of choice, but its cool to know that they can experiment to the next level. "Ooh Be Doo" opens with some fun Coleco-Vision explosions and hyper-speed sounds and then slips into the addictive breaks with all sorts of percussions rattling around in your ears.
"New Family" is intense, it has the nostalgic new-wave 80's style vibe with a haunting piano over the rough guitar noise and synthesizers. The beats keep you the most interested while the guitars and synths apply the mood. And a pleasant surprise can be found on the last song, "Manyme" with Massive Attack/Portishead style vocals supplied by Mara Carlyle. If I were trying to impress a girl in the misunderstood but sexy world of Plaid, I would play them this "in-the-mood" tune and maybe she would want me for my dark introspective mysterious side. Or maybe she would just think I was a techie geek freak- its 50/50.
This is music for the Buck Rodgers world, kids. And the era of Buck is just around the corner- so don't be afraid, tap into this futuristic realm and catch the future funk!

robNtime

Music: Plaid – Double Figure
by robNtime
Published on December 1st, 2001
Artist:

Plaid

Album:

Double Figure

Label:

Warp

When:

May 2001