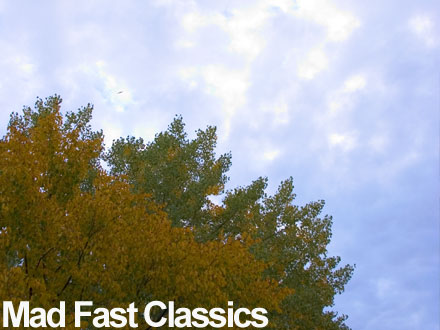 Mad Fast Classics
It's October and since October is just that little bit different, I've decided to serve up a variation of the Mad Fast Review with Mad Fast Classic Must Haves! These are serious killer albums that if you don't already have, or never heard of you must kick it and lay down the classic sounds.
Propellerheads – Decksandrumsandrockandroll (1997)
When this album was pressed out in 1997 it instantly became a classic. Fighting for recognition between some heavy hitters such as the Chemical Brothers and The Prodigy, it still managed to set itself apart. Such songs as History Repeats itself featuring Shirley Bassey won over thousands and still rocks the house on many dancefloors. This album redefined break beats and electronica and the industry would remain forever influenced in it's infamy.

Diana Krall – Live in Paris (2002)
Okay so it isn't that much of a classic since it's still from the new millenium, but when you listen to it you can tell this album will be if not already is classic. The amazing voice of fellow Canadian Diana will stir you and excite you in ways you've never experience from a live CD recording. This must be the next best thing to actually seeing her live. Amazing.

Tricky – Maxinquaye (1995)
Adrian Thaws (the man who IS Tricky) was one of the key people behind Massive Attack way back when, but this was his first solo release and it's next level. It's dark trip-hop with some of the most mundane lyrics, ?I roll up the blue bills / I snort the cheap thrills
? turned into pure rolled gold with help of some sweet female singers (ie: Alison Goldfrapp). Slow ballads and trippy tricky trip-hop. Roll it and smoke it.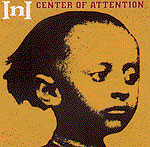 I.N.I – Center of Attention (1996)
Who the hell is INI you say? One of the most underrated and unknow old school underground hip hop groups of the 90's. INI was part legendary 'Pete Rock', 'Rap Lova', 'Rob-O' and the Chocolate boy wonder himself. I guess that doesn't say much. Lets just say this album is simply one of the best HipHop albums of the 90's and potentially of all time. It's brutally hard to find, but SO worth the hunt. This album can keep it up with historical legends Rakim; and that's saying something. Out of all these albums and regardless of your musical taste, this is a must own. E.P.I.C.

David Gluzman

Mad Fast Classics
by David Gluzman
Published on October 1st, 2004