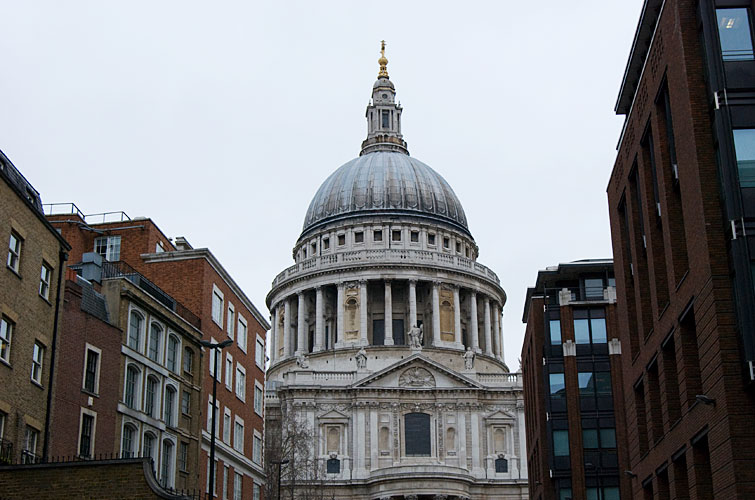 Six Stops in London
It's not often that your work offers you an all expenses paid trip to work in one of the worlds 20 largest cities. When these types of opportunities arise, being standoffish is not going to get the plane ticket in your hand. Here is the scenario, 2 weeks in NE London working with weekend in between to take in the sights and sounds of Central London. This is how we spent one day of a weekend in February working over the sights and landmarks:
Where we Stayed:
Ok, so if you didn't already know, London is incredibly expensive so even if you find a great deal in pounds, the prices are high. Oh yeah, the hotel where we stayed during the week was nice but they had terrible beds so by this point, we were looking for something comfortable in the heart of things with a somewhat decent price. We settled on a spot near the Marble Arch, a landmark at the end of Oxford Street nearby a Central Line Underground station. This Marble Arch tube station was the start of our good day in London.
First Stop: Bunhill Fields Cemetery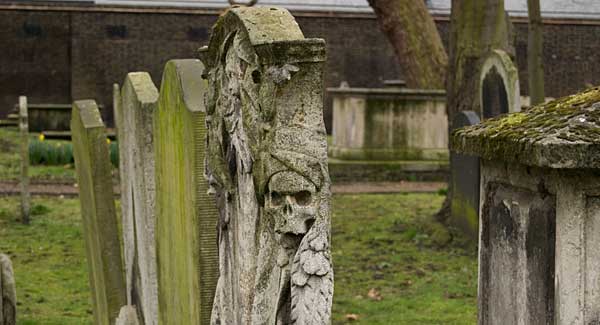 One of the beauties of a place with so many landmarks and history as London has is that you can get lost and still encounter some place so completely amazing and full of so much history. This was our encounter with Bunhill Fields cemetery, as we took a left turn instead of a right coming onto City Road and ended up at this ancient burial ground. As you enter something so old and start looking at the tombstones and crypts and the beautiful landscape that surrounds it, time seems to melt by and it is easy to see why it is a daily get-away for people working and living in the area. I guess when one is faced with death, maybe the little problems and issues in life seem to become less important. I loved too that in the middle of winter, things are still green and find myself asking why I live in a place where there is snow.
Second Stop: Museum of London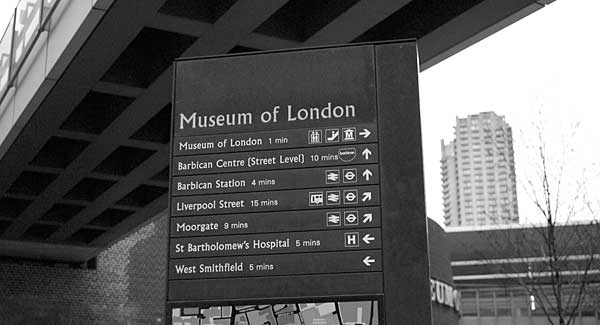 Once we righted our wrong turn, we came to the Museum of London. This city is a place with sights and sounds and all sorts of things to do but to really understand it, you need some context as to where it came from. The museum has permanent exhibits which displays informative models and artifacts about the city site before it was a city and the history between including the periods of Roman occupation until the present. Along with this rich set of exhibits, the museum also had a special exhibit on the Great Fire of London in 1666, which must have been an apocalyptic and unbelievably terrifying experience. The exhibit presented the catastrophe in a linear fashion, talking about responsibility for the fire, methods attempted to control it, and sets of artifacts, narratives and texts relating to the fire and the people it affected. With a tight timeline, we could have spent more time working through the rich history of London but we were pressed so we bid adios to the museum and proceeded by foot to St. Pauls.
Third Stop: St. Pauls Cathedral
Although we didn't enter St. Paul's Cathedral, I felt it deserved honorable mention as we strolled on by it and snapped a few shots of it on our way to the Tate Modern. Its history and provenance go without saying but its not everyday that I get to see one of the most famous and majestic religious landmarks in Central London. It has been demolished and rebuilt so many times and is a tribute to the people of London and their resilience.
Fourth Stop: Millennium Bridge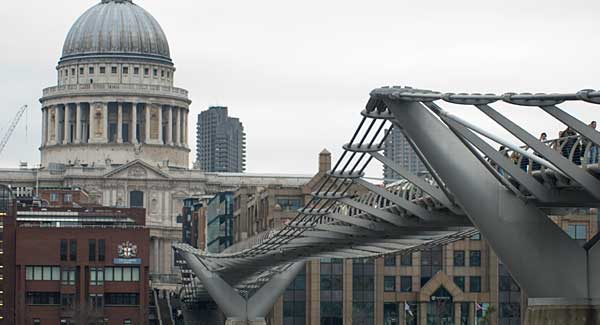 Working south from the magnificent St. Pauls, we worked our way across the Millennium Bridge. The Millennium Bridge is an almost 100 meter long pedestrian suspension bridge built with steel, aluminum and concrete which joins the north and south banks of the Thames and allows for some outstanding vistas of London Bridge, the BT Tower and the London Eye. Famous to Londoners and tourists alike as being a swaying bridge, its engineers had to develop a series of dampers after it was built to prevent a swaying phenomenon called synchronous lateral excitation. It is an feat of engineering and design which only seemed fitting that it brought us to our next stop, The Tate Modern
Fifth Stop: Tate Modern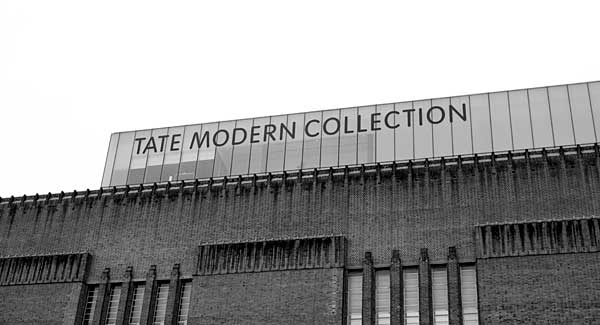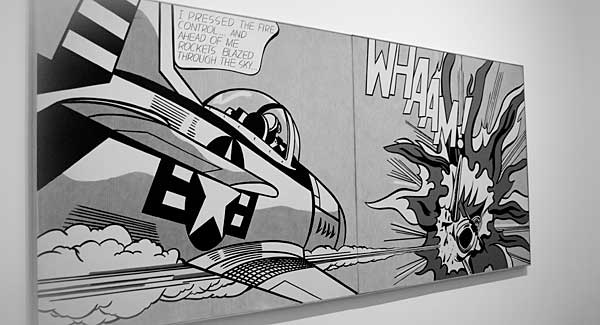 Hmm, a chance to see the nations gallery of modern art, what can you say? The Tate Modern is a must stop for any modern art aficionado, purveyor of fine design or anyone really looking for some creative inspiration. The museum itself is a spectacular redux of an old power station consisting of seven levels housing exhibits, art collections, auditoriums along with cafés and shops. As you walk in, you can make your way down to Turbine Hall you are greeted with a 167 meter long fissure in the concrete floor dubbed Shibboleth by the artist. What could a huge crack in concrete signify? Its hard to say, but the answer is up to you. Looking at art, especially modern stuff is such a personal thing and trying to understand it can be a challenging and sometimes impossible venture. Asking questions like what was the artist trying to tell us, and how the art makes you feel can be ways to figure it out. Some of my favorites included works by Dan Flavin, Jackson Pollock, Roy Lichtenstein and Elsworth Kelly.
Final Stop: The National Gallery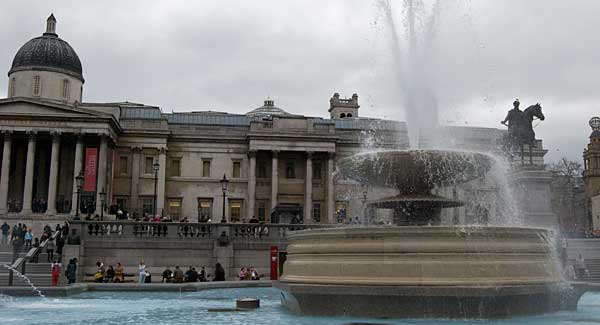 Crossing the river, we headed north but not before stopping in at a traditional English pub for some libations and nosh on route to the National Gallery. Located in the heart of Trafalgar Square, the National Gallery plays host beautifully to painted masterpieces from 1250 to 1900. This is a massive gallery that one could easily spend an entire day in, working through the various periods and artists. I must admit that by this time we were getting tired and skipped a few of the floors of this gigantic collection. One comment to be made working through the centuries of paintings is how amazing the influence religion played from the earliest works displayed and that as time wore on, its role becomes less and less significant. Some highlights include works by Da Vinci, Raphael and Caravaggio as well as works by Vermeer, Van Gogh, Cézanne and Rembrandt.
Walking back to our hotel after a full day of exploring, there was an overwhelming feeling of accomplishment. We visited some of the best museums, saw some of the landmarks and spent a day in one of the most historic and beautiful cities in the world. We could have easily spent a week exploring and discovering, but felt pretty good with what we had seen and where we had been. It was without a doubt, one good day.

Adrian Bryksa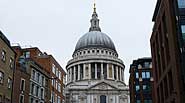 Six Stops in London
by Adrian Bryksa
Published on April 12th, 2008
Photos:

By Ducati AGB