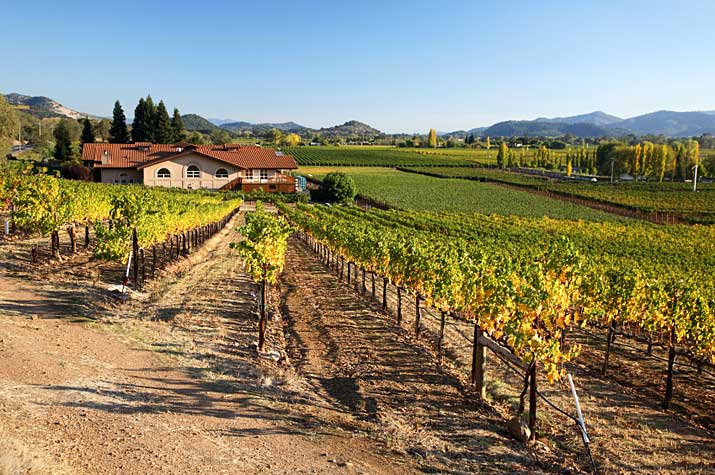 Heitz Cellars Napa Valley Cabernet Sauvignon
Heitz Cellars Napa Valley Cabernet Sauvignon
Vintage: 2002
Region: Napa Valley, California
Varietal: Cabernet Sauvignon
Alcohol: 14.5%
Price: $44.99
To celebrate the launch of WineCollective.ca, I thought it might be fitting to find a special bottle of wine that might be something that I wouldn't necessarily choose. I hadn't had much experience with Heitz Cellars wines before the California Wine Fair, but I was lucky enough to give their wines a try and I was very impressed. It was a stroke of luck that I found a bottle of their 2002 Napa Valley Cabernet Sauvignon as a bin end for a nice discount at one of my wine haunts. This is easily a $60.00 bottle of wine, so when I was able to score it for around $45.00, I was pumped. Heitz Cellars has been bottling Cabernet Sauvignon since 1961, and produces one of the mostly highly sought after and collectible single vineyard Cabs from Martha's Vineyard.
I have heard people decanting Heitz Cellars Cabs for 6 hours, probably due to the fact that this wine spends 3 years aging between American and French oak. I cut the decanting time in half, and let it aerate for about 3 hours before I tasted it. As far as color, this wine showed youth, with vibrancy and a tone that you would usually see out of a new Cabernet. On the nose, it presented a seriously introspective fragrance with notes of berries, spices, caramel and vanilla with even hints of shale (yes, the red rock). In the mouth, this wine was lively and fresh showing tart berry fruit with some greenness ( I thought Bell Peppers) with velvet tannins over a long, integrated finish. As well, those shale notes that showed themselves on the nose came through on the palate, which was great. There would be no way that I would have ever pegged this wine as a 2002, although I am sure this wine has the tools to age gracefully for another 12 years.
The verdict: Expensive, delicious and very, very worthwhile. Find it, cellar it, drink it and treat yourself and your guests. I highly doubt you will be disappointed.
91 Points

Adrian Bryksa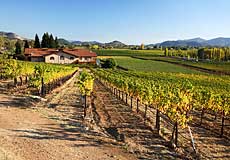 Heitz Cellars Napa Valley Cabernet Sauvignon
by Adrian Bryksa
Published on March 18th, 2009
Rating:

91 Points