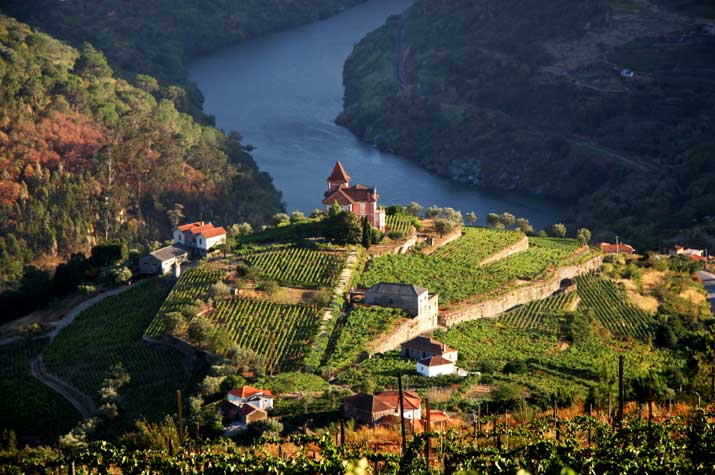 Caves Alianca Quinta dos Quatro Ventos Douro
Caves Alianca Quinta dos Quatro Ventos Douro
Vintage: 2005
Region: Douro (Portugal)
Varietal: Tinta Roriz,Touriga Nacional,Touriga Franca
Alcohol: 14%
Price: $19.98
Here is another example of the unique and unusual wines that our good friends at Costco are bringing into their Alberta liquor stores. I hadn't to this point every had Portuguese wine, other than Port so I was excited to see what a standard wine from Portugal was like. This wine is a blend of the Tinta Roriz (Tempranilo) and two new to me varietals called Touriga Nacional and Touriga Franca. After some research, I found out that the later two are sometimes compared like the blending of more commonly known varietals, Cabernet Sauvignon and Cabernet Franc. Douro is also a region in Portugal that is better known for Port wines.
Coming out of the bottle, the wine had a dark, inky color to it and was wound as tight a top. I seriously struggled to ascertain any distinct aromas coming from it, straight out of the bottle. I immediately thought that this wine would be an excellent contender for the cellar as in my experience, they often are much better in a few years time when they have had a chance to mellow out in bottle. After two hours of decanting, I was able to get some plums, prunes and oak off it.
As far as taste goes, this was a very, very dry wine with mouth puckering biting tannins. This is not, I repeat not, an after work or afternoon sipper, it needs to be paired with some food to really take those aggressive young tannins down. After re sampling at the two hour mark, this wine was still pushing hard. Only the next day, after at least 12 hours of exposure to atmosphere, did this wine become what I would categorize as easily drinkable displaying plums and prunes on the palate. As well, I found it to be a tad on the one dimensional side and it just lacked the complexity that normally excites me. Don't get me wrong, this is a good wine that I would revisit in 2-3 years but for right now, hold it and let it live in bottle a few more years.
83 points

Adrian Bryksa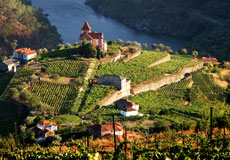 Caves Alianca Quinta dos Quatro Ventos Douro
by Adrian Bryksa
Published on September 17th, 2008