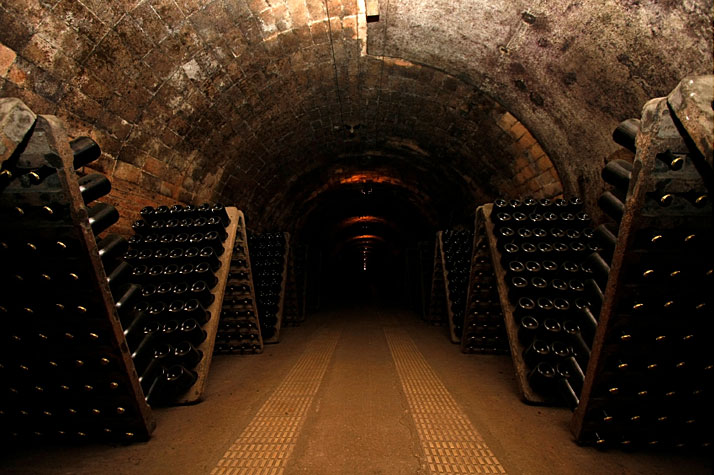 Vinya l'Hereu Petit Grealo
Vintage: 2004
Region: Costers Del Segre Sero Subzona Artesa, Catalunya (Spain)
Varietal: Merlot, Cabernet Sauvignon, Syrah
Alcohol: 14.0%
Price: $34.74
Every time I think that I have seen all this wonderful city of Calgary has to offer, I encounter something more amazing and more jaw dropping than I could possibly imagine. I had seen advertisements in Wine Access for CSN Wines and Spirits and I decided to make it a stop on a errand filled Saturday. The owners and management of CSN have taken an old ALCB store and transformed it into one of the most amazing wine and spirit retail meccas showcasing thousands of unique wines and spirits sourced from around the world. For someone like me, this place has it all and in the unique tasting room, every nook and cranny has rare, impossible to find bottles and has got evidence of a story or a memory that you wished you could have been a part of. Do you want know where to find wines and spirits that have been judged perfect by the world's critics? Do you want to see a 1 one a kind collection of Glenfarclas Family Cask Scotch that for 43 bottles, retails for $80,000? If you want a single answer, then you have to visit CSN Wine and Spirits.
From sommelier and general manager Andre Kok, I was amazed to hear stories about trips to wine destinations and listened to recollections of verticle pourings and see one of a kind bottlings of some of the worlds most famous and sought after wines. After a tour of the store, I had to ask him what he was excited about right now and he pondered for a moment and showed me to a Spanish red blend of Merlot, Cabernet Sauvignon and Syrah. What makes this wine special? Well, the fact that it never seen oak is something that is very uncommon, especially from a place in the wine world where most reds see oak. Also, the varietals utilized in the blend are typically uncommon for this region, echoing more of a style that would be seen from France rather than Spain.
Onto the wine; the color is an opulent, almost black purple and this wine is so dense and thick, it cannot be seen through even when placed against a light. The nose is gorgeous with aspects of spiced vegetable juice (V8) and minerality like Flintstones vitamins (I loved those as a kid) and licorice and the taste is jammy and herbal with no maskings of oak and has lots of rich, full tannins pushing it through a great finish. It can be enjoyed now or laid down for some time in the cellar, due to those strong tannins. As far as food goes, I wouldn't even bother, it is that good on its own. It is a bit spendy, but an outstanding effort worth seeking out.
93 points

Adrian Bryksa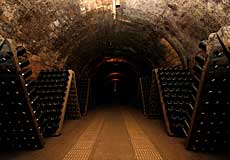 Vinya l'Hereu Petit Grealo
by Adrian Bryksa
Published on November 26th, 2008