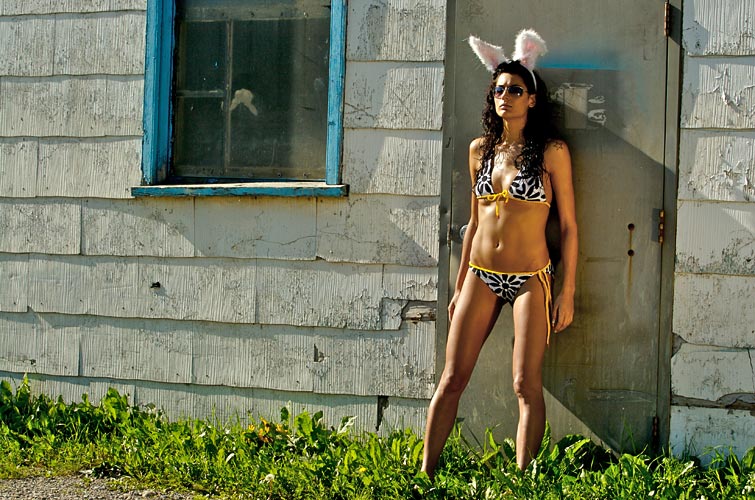 Best of 2006
Another year has come and gone, and with it comes the Best of 2006.
Restaurant
Vietnam Restaurant
227 12 Avenue Southeast, Calgary, AB T2G 1A2
(403) 263-0995
After a scare this year of this Calgary institution shutting down due to staffing concerns, the Vietnam Restaurant owners pulled a miracle and kept this joint open indefinitely. With delicious food, healthy portions and reasonable prices, it is bar that I compare all Vietnamese food to. So far, no one has come close here in Calgary or elsewhere for that matter. If they decide to close the doors in 2007, I will be in line for their recipes.
Place to be Seen/Peoplewatch
Wicked Wedge Pizza
http://www.thewickedwedge.com
For 2006, the place to be seen is the Wicked Wedge pizzeria on 17th Ave in Calgary. Not only can one hawk their home produced rap albums, the Wicked Wedge offers delicious pizza with quite often, sloshed customers. Best time to be seen is between the hours of 11pm and 1pm, where you will get to witness the comings and goings of the 17th ave crowd and get your chance to have a look at those in their finest form.
Travel Destination
Victoria, British Columbia – Canada
http://www.vancouverisland.com
Unfortunately, this old traveller didn't get to make as many trips as last year so I can only count Victoria as my destination du jour this year. Whats' not to like about Victoria? Mountain views, the Pacific Ocean, slow traffic and no snow (well not much…..usually) make this my place to visit of 2006.
Wine
2002 Mount Langhi Ghiran Billi Billi Creek
http://www.langi.com.au
Well, well. Wine was a difficult choice this year, however the wine that stood out was a 2002 Mount Langhi Ghiran Billi Billi Creek. Do the homework, check it out yourself if you can find any. By the way, if you can, there are people in Calgary willing to sell their souls for this one. Under 20 bones with blueberry and eucalyptus notes, this is not your typical Aussie Shiraz. If you can find it, buy as much as you can.
Energy Drink
Starbucks Coffee
After being jaded by the reps from Monster and Lost Energy drinks at this years Warped Tour, I have decided to go back to a bit more of a traditional take on my choice of this years energy drinks for 06. My choice this year is the Starbucks coffee. Not only does this stuff pack a caffeine wallop, you can use it to degrease automotive tools. It cannot be Tim Hortons, it cannot be Second Cup, it must be the rocket fuel from Starbucks.
Concert Event
RHCP – Stadium Arcadium Tour
http://www.redhotchilipeppers.com/
I saw a lot of shows this year, free and paid for. By far, the best was the Red Hot Chili Peppers show in September. So many great memories of the show; Frusiciante's solos and his cover of Will You Still Love Me Tomorrow? by Brenda Lee. Close seconds to The Tragically Hip, but yeah, the Chilies have my vote this year as the show of measure.
TV Show
Entourage
http://www.hbo.com/entourage/
I was introduced to Entourage on a Thursday night late in 2006 and I have been hooked ever since. HBO has a real gem on their hands with an outstanding glimpse into the world of Hollywood. Even if you can't stand the show, it is worth watching for the one liners of Ari Gold, the slime ball agent played by Jeremy Piven. Be warned, this is not a TV show, it is an obsession and I am sure there is a whole bunch of people hopeful that a fourth season is delivered sooner than later.
Civic Decision
Smoking Ban
Ok, ok…to all smokers, I apologize. Everyone is attacking your personal addictions about giving your body an inner glow and your desire to slowly asphyxiate yourself. Thankfully, the city of Calgary has accelerated their decision and made bars and clubs smoke free for January 1st, 2007 and has now prevented you from asphyxiating others. For all those bar owners who are whining about their VLT clients that are going to go somewhere else, you should have built that smoking room sooner.
Album
MCR – The Black Parade
http://www.mychemicalromance.com
Everyone seems to hate Emo for some reason, but frankly I think its great. I picked up this album when it came out and it fucking rocks. Darkly insane in spots, chaotically frantic in others, it covers the entire gamut of what a rock album should. Charming love songs, tracks about death and my favorite about gun toting teenagers make this my recommendation for best of 2007.
Movie
Thank You for Smoking
http://www.imdb.com/title/tt0427944/
I didn't get to make it to the theatre too many times this year, but of the couple of times that I did, the best movie I witnessed was Thank You for Smoking. This is a beautiful piece of satire outlining the tobacco lobbyist and his battle to keep the lawsuits off his client, Big Tobacco. With blisteringly funny dialogue and a storyline questioning his ethics and beliefs, our hero fights to keep his success and reputation. Rent it, you'll be glad you did.

Adrian Bryksa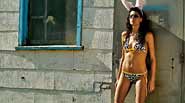 Best of 2006
by Adrian Bryksa
Published on January 9th, 2007
Photos: