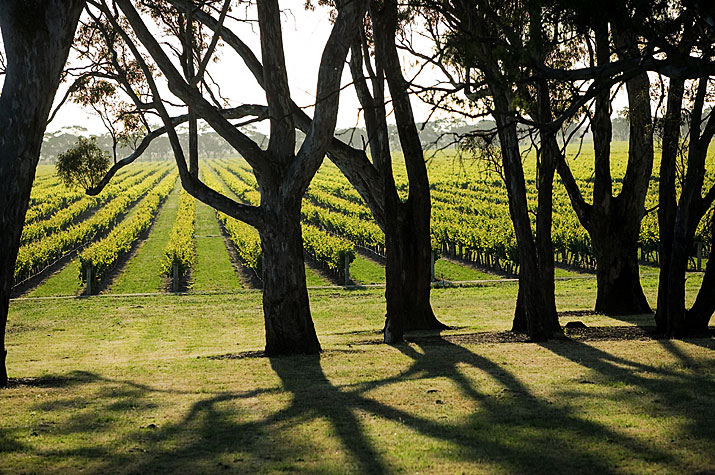 2006 Pillar Box Red
Vintage: 2006
Region: Padthaway (Australia)
Varietal: Shiraz, Cabernet Sauvignon, Merlot
Alcohol: 15.0%
Price: $20.09
Decant, decant, decant. I find myself talking about this more and more when it comes to red wines, especially new ones. It's funny, even the consulting winemaker for this latest reviewed wine Chris Ringland recommends it. Why is decanting so important? To start with, any red wine will benefit from decanting as exposure to the atmosphere allows it to oxidize which assists in unlocking its aromas and helps to soften the tannins which if you have had a new wine right out of the bottle, can often be green and biting. Decanting can also assist in bringing the wine serving temperature up which for most reds is typically between 14 and 18 degrees Celsius. As far as decanters go, they range price wise from between fifteen to hundreds of dollars and my only recommendation is to go with one that has a drying stand as this is handy for cleaning.
So, a little about this winery, Henry's Drive have been in production since 1996 in Padthaway, South Australia and the Pillar Box Red is one of their entry level offerings. This wine lives under a screwcap and is a blend of 50% Shiraz, 42% Cabernet Sauvignon and 8% Merlot of which has seen time in both American and French oak. Outside bottle appearance, the minimalist design of its label is cool and makes the wine seem more expensive than it actually is. Poured into a glass, color wise it has a dark reddish maroon tint and on the nose there is toasted oak and dark fruits with also some menthol or minty notes that are intriguing (I have decanted for over an hour). Upon the first sips, there is dark fruit (stewed cherries perhaps), powerful charred oak and some subtle spice. The finish is short and simple, with tannin and alcohol driving the experience home.
The verdict: This wine has tremendous potential with a very interesting nose but has a few hang ups. First, the alcohol level is stunning and literally burns the mouth which isn't something I particularly enjoy. It has good complexity in aroma and flavors but is unbalanced and takes it over the top typified with its hot finish. This might be a wine that stylistically is what some consumers are looking for but to me lacks finesse. I would look to mate it with a medium rare peppercorn steak or grilled lamb as these meats would tone this wine down a bit and make the overall experience a satisfying one.
82 points

Adrian Bryksa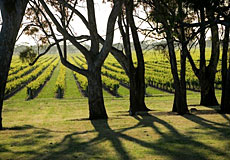 2006 Pillar Box Red
by Adrian Bryksa
Published on December 10th, 2008