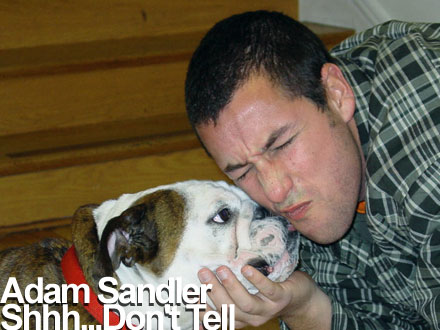 Adam Sandler CD Giveaway
About The Album:
The fifth album from Adam features 7 crazy new songs and 13 hilarious skits. New characters, new music, new Sandler.
Release Date: Summer '04
Produced by: Brooks Arthur, Allen Covert and Adam Sandler
Associate Producer: Nick Goossen
Released by: Warner Brothers Records
We're lucky enough here at R4NT to be able to give away 3 copies to our readers. If you're up to the gigantic task of firing off an email mentioning one of the last album titles Adam Sandler has released (*cough* Google), you'll be entered into the random draw.
Oh, and we don't collect emails, sell to spammers etc etc.. That just wouldn't making any sense seeing how hardcore R4NT is about not endorsing that shizzle.
In the meantime you can watch a video of one of the newly released tracks:
Quicktime / Windows Media / Real Player

R4NT

Adam Sandler CD Giveaway
by R4NT
Published on August 1st, 2004