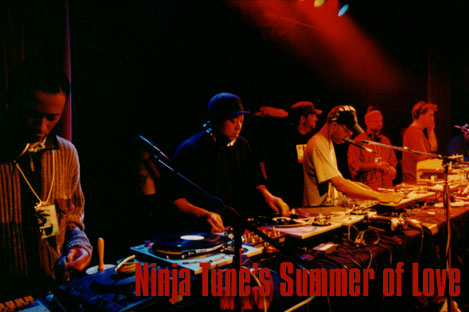 Ninja Tune's Summer of Love
On behalf of our friends at the hub of indie cool we know as Ninja Tune, here you have a little media bounty we have entitled the ?Summer Of Love?, and includes four full length audio streams and the free tru-tones for each of the songs for you to enjoy.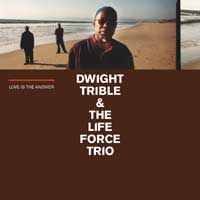 Dwight Trible – Love is the Answer from 'Love is the Answer'
Dwight Trible is a legend on the quiet, having worked with everyone from Bobby Hutcherson and Charles Lloyd to Harry Belafonte over the course of his remarkable career. For 'Love Is The Answer', Trible teams up with Carlos Nino (from Ammoncontact) and host of other hip-hop producers – including Sa-Ra, Daedelus and Madlib – to create an LP which combined sixties-inspired avant garde/spiritual jazz with the hottest beats the city had to offer.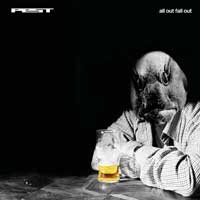 Pest – WuJu from 'All Out Fall Out'
The five piece mucky funksters from Deptford are on a journey into sound which combines an almost psychotic devotion to genre-clashing with a love of the good groove, the kind of band-against-the-world ethic you expect from punk rock with a sense of humour which means they don't taken any of it too seriously. The result of this combustible mixture of styles, attitudes and characters is to be heard all over the album and that is truly unique.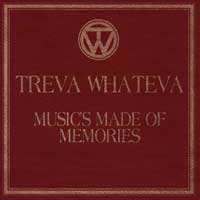 Treva Whateva – Singalong from 'Music's Made of Memories'
Treva Whateva has been releasing his unique brand of rhythm-driven quirk- funk for the last five years or so and this, his first album, was well worth the wait. He broaches everything from northern soul, to proto-disco, to old school raga-jungle to make sure he has your head nodding, your foot tapping, your mouth grinning and your body trying to do improbable breakdance moves that you think you remember seeing on telly some time in the eighties. Probably.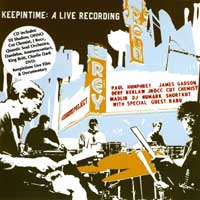 Keepintime – A Peek In Time produced by Cut Chemist from 'Keep In Time: A Live Recording'
What led B+, to embark on this project was a fascination with the raw material of hip-hop: the break. Keepintime brings together four of the most respected jazz drummers of the 20th century with some of the best, most innovative, contemporary hip-hop producers to create a cd (and accompanying dvd) of truly epic proportions. A constant work in progress, with producers ringing from all over the world begging to get involved, "Keepintime: A Live Recording" is a document of a collision between rhythm cultures and is a truly vibrant artefact.

Ninja Tune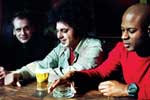 Ninja Tune's Summer of Love
by Ninja Tune
Published on September 1st, 2005