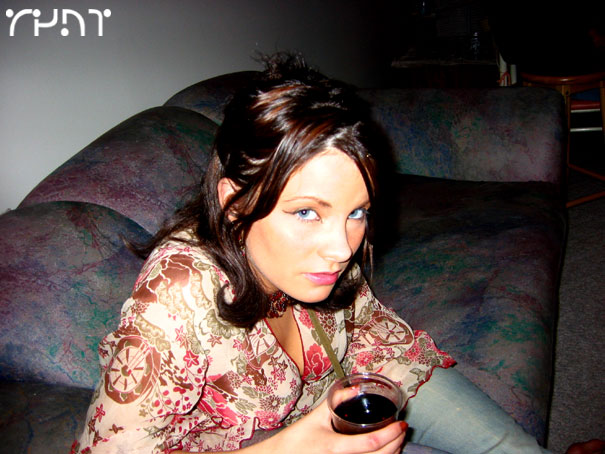 Music / Video Promos #2

Ninja Tune are breaking new ground in 2003. Videos from the latest
releases and free MP3 downloads from new and established Ninja artists are
available for R4NT readers. Four video streams, eight audio streams and
free MP3s including Mr Scruff, Amon Tobin, Jaga Jazzist, Hexstatic, Pest,
Hint, Super Numeri, Skalpel. And most of them aren't event out – yet!

Amon Tobin – Verbal


Directed by award winning Alex Rutterford this slice of visual action will
drive your desk top with its fuelled infested beats & speeding verbal
delivery. Amon Tobin will be creating his dark and driven beat fuelled dj
sets around Europe and North America this spring.

Hexstatic – Telemetron



Have you heard of a group that create an exclusive track for a mix CD AND
make their own video that scratches it all up? Hexstatic lay down the
elements of their dope electro sound on this preview from Solid Steel's
Hexstatic: Listen & Learn. The visual masters are premiering the album
with a night of 3D visuals timed to the music! Surely a worldwide clubbing
first!
Jaga Jazzist – Animal Chin



BBCi Jazz voted Jaga Jazzist their LP of the year & if you haven't seen
this video that was voted "office favourite" by myvillage.com and all over
MTV Europe then you don't know what you're missing. Just imagine "Herbie
Hancock 1970's, Tortoise and Stereolab's post-rock guitar blues,
Squarepusher's lunatic jazz electronica and mangled rhythm". Directed by
AFF! – a Norwegian video web collective.

Mr. Scruff – Sweetsmoke



Mr Scruff wrote this little story and drew all the pictures himself. It has
something to do with fish. And pies. That fly. We think. It's animated.
It's crazy. It's "Sweetsmoke". Huh?


Jaga Jazzist – Lithuania


"Like Charles Mingus with Aphex Twin up his arse". Not sure we can top
that! Lithuania doesn't tell you where Jaga Jazzist are from – it tells
you where they're at – the bachelor pad somewhere between Norway and
Iceland frozen in time from a classic sixties thriller.

Real Audio –
Windows Media – MP3

Hexstatic – Telemetron


Solid Steel mixes are known world wide for their sampledelic quality and
groove-ular beat factor. No exception here – this exclusive track created
for the second Solid Steel presents: Hexstatic "Listen & Learn". 'This
vigorous mini-history of DJing gains immediate entry to the premier league
of mix CDs. It's the way they tell them, the emotions are engaged as well
as the booty' **** Q Magazine The album drops end of January/February.
Hexstatic will be hitting the wheels of steel and the visual mixer around
the UK and Europe this spring.

Real Audio –
Windows Media – MP3

Pest – Slap on Tap



BBC Collective tipped Pest for the Top of 2003. Ninja bright young uh.
Pest. "They're our favourite young things on Ninja and we hear their album
is due March 2003. A bunch of scruffs from Deptford, England and the
result is acid-fuelled jazz havoc. These guys are gonna be seriously
huge." The Skam Ladyee at State 51 is never wrong. The album Necessary
Measures is due out March. Pest will be touring around with Hexstatic.

Real Audio –
Windows Media – MP3

Hint – You Little Trooper

Where has Hint been hiding? In a Portakabin out in the back garden. The
LP Portakabin Fever drops in April. If you can't picture a 2 year old
dancing in the back garden with all its delicious groovy keyboards & hidden
steamy noises, gurgling with happiness when they hear the guitar then you
need a trip to the country. Hint will be making his internet debut on
www.groovetech.com on 12th of February. A Ninja Hombre, joint venture
release.

Real Audio –
Windows Media – MP3

Super Numeri – Flaurent Carmin




We're letting the press do the talking on this Super Ninja debut out in
February. 'Super Numeri come over like Fleetwood Mac doing 'Albatross' on
Quaaludes, with discordant strings and a divine moodiness' (Mixmag) 'a fine
slice of spooky ambient pop…. utterly invigorating.' (NME) 'Beautiful.
Like a long cold drink on a long warm day, Super Numeri hit your musical
spots with alarming accuracy. Serene.' (Record Collector)
Real Audio –
Windows Media – MP3

Mr. Scruff – Champion Nibble



After 60,000 sales in the UK alone, Mr. Scruff is nibbling on another
little biscuit of his Trouser Jazz funk. You only have to listen to go –
That's the tune!
Real Audio –
Windows Media – MP3

Amon Tobin – Cougar Merkin
"A beat laden kaleidoscope that explores the dark side… A journey that
dips its toes into ambient, dub, electronica, breaks, global flavours,
strings and 'out there' adventures of numerous descriptions. Then hot-wires
the lot into one tight ass, punchy sound-scape that thankfully avoids the
pitfalls of the 'imaginary soundtrack' genre." Amon Tobin will be doing dj
dates around Europe and North America this spring.
Real Audio –
Windows Media – MP3

Skalpel – Sculpture
Polish jazz like you never heard it before. Sliced up. Moody. "Sound
sculptured in space." Think distant cousins of Jaga Jazzist with an
element of super smoky smoothness.
Real Audio –
Windows Media – MP3

---
Many thanks to the ninja's at 'NinjaTune' for supplying this special feature. If you would like more information regarding these artists, or this label I would highly recommend checking out www.ninjatune.net.

Ninja Tune

Music / Video Promos #2
by Ninja Tune
Published on February 1st, 2003