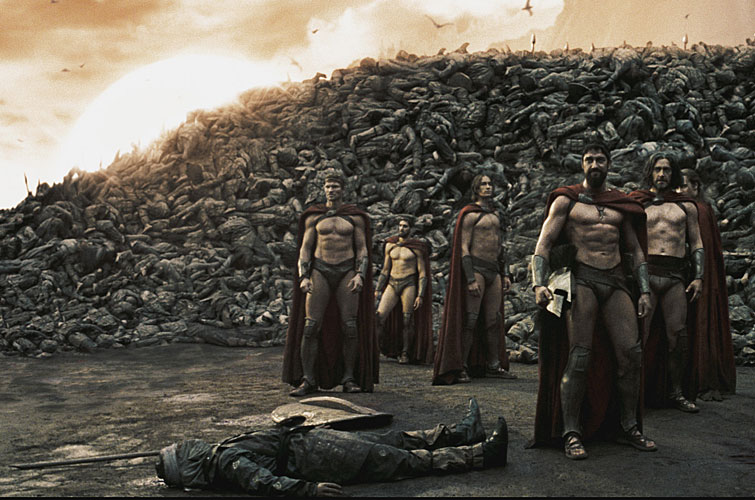 Movie: 300
Giants and Persians and Spartans, Oh my!
Pulling in aspects of a variety of film making, 300 exhibits slow gory fight scenes that all big battle shows derive passion from. If you are in the mood for it, the story line, though predictable, can tug at you from a variety of directions if you let it. You might crumble at the devotion the main character shows for his plight, or perhaps you would be intrigued by the love story, and if that's not your style, then maybe the variety crazy monster CG will satisfy you.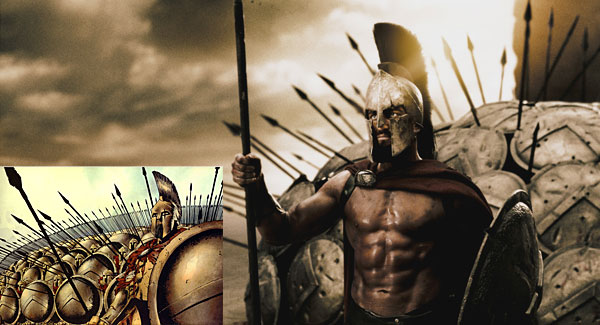 Graphic Novel Compared to the movie
Let's get to the fundamentals; there are blood, guts, ripped abs, and hot women throughout. The twists? Apparently feminism was alive and strong in 480 BC where women could shank men. And cross-dressing, at that time, seemed acceptable in Persia. Who knew?!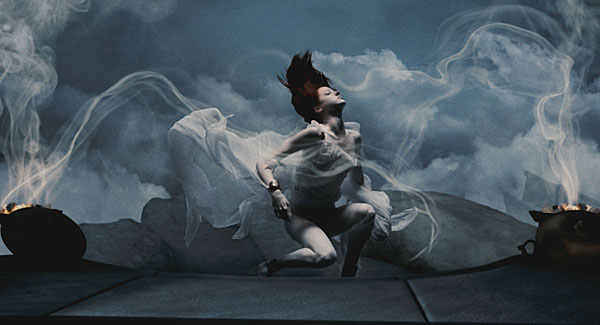 Movie: 300 – Scenes from the movie
Narration throughout makes this movie experience seem very, well, movie-like. Clearly gunning for critics to call this picture epic, you could easily pick it apart if you wanted to. To find cliché moments is superficial. This story is based on the battle of Thermopylae of 480 BC. Just for a moment, sit, reflect, escape, and appreciate what this means. Epiphanize.
Movie Trailer
If you are expecting to be tricked or confused by the story line, this is not the occasion. Instead, be wowed by history and the legends of this nature. People of any race, culture, age or sex, in some form can all relate to this tale. It deserves for you to enjoy it for what it is.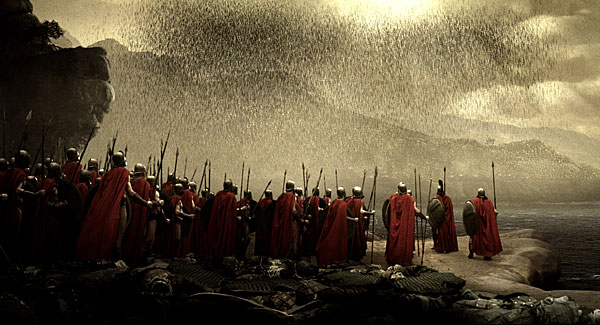 Movie: 300 – Scenes from the movie
Theatrical, artistic, and based on just enough truth for you to perhaps come away feeling affected, what you take away from it is individual. Efforts of Frank Miller are evident through out, and should be applauded, as his animation and tale are of grandeur.
Go eat your Spartan apple with pride!

Pamela Hruska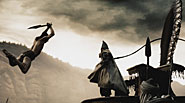 Movie: 300
by Pamela Hruska
Published on March 5th, 2007
Director:

Zack Snyder

Cast:

Gerard Butler
Lena Headey
Dominic West
David Wenham
Vincent Regan
Michael Fassbender
Tom Wisdom
Andrew Pleavin
Andrew Tiernan
Rodrigo Santoro

Rated:

R

Runtime:

117 min

Graphic Novel By:

Frank Miller