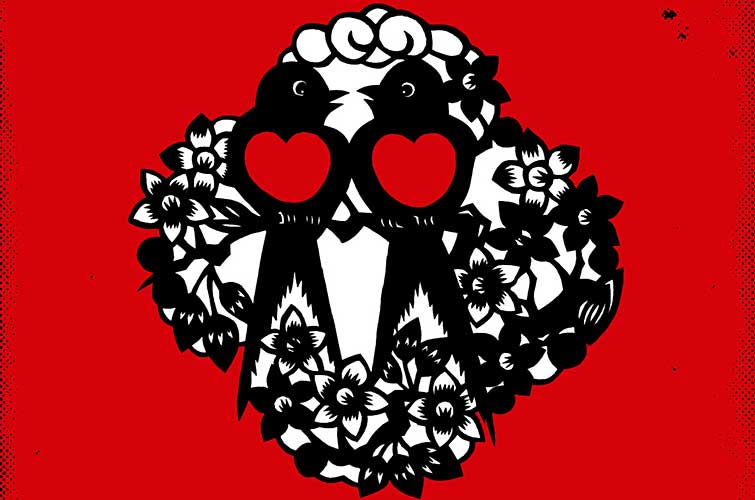 Jon Freer's Autumn Selection (Part 1)
V/A – Café Solo 2: José Padilla
Label: Resist Music
Genre: Chill out/ambient
José Padilla was responsible for the genre defining 'chill out' mix CD series with his bewitching Café Del Mar collection. His legendary series inspired a rash of spineless down tempo compilations, which unfortunately never quite captured the 'art of chilling' in the same way as Senor Padilla. Although the original Ibizan sunset spinner split from the legendary beachside drinkerie a while ago, this collection proves that he still knows how to pick horizontal winners. Disregarding genre conventions, the beauty is tangible in tracks such as the Thievery Corporation's ethereal Amerimacka, Gui Boratto's calming Acrostico and Azymuth's sparkling Seems Like This. Summery magic for any season!
Prince Fatty – Survival Of The Fattest
Label: Mr Bongo
Genre: Reggae
Bubblegum reggae is the order of the day for Prince Fatty; a project from London based produced Mike Pelanconi and a host of talented musicians and songsmiths from Jamaica and the UK. Light rootsy flavours are what Fatty and co brings to the table in a pretty appealing manner. Hotties on the LP include the longing love ode that is Curious featuring Little Roy, and Milk And Honey, with its on-point brass delving and sublime vocals from Hollie Cook. The sound of Prince Fatty is a little polished, which will annoy the purists, but this LP is endearing all the same.
You Say Party! We Say Die! – Hit The Floor
Label: Fierce Panda
Genre: Indie/Punk
Canada neo-indie-punkers You Say Party! We Say Die!'s excitable yet controlled sound is fuelled by contorted vocals, pulsating guitars and demented keys. Lose All Time is musically fatter than Hit The Floor, but still relies on speed for its strength in general and you can't help wondering if YSPWSD will burn themselves out or have to move towards the calmer material that this album hints at. Strong short sharp shocks include the disturbing organ fuelled Opportunity and breakneck Like I Give A Care, whilst the Giant Hands is a wonderful, more measured effort. A solid second offering.
V/A – Computer Incarnations for World Peace
V/A – Belle et Fou: Compiled by Jazzanova
Label: Sonar Kollerktiv
Genre: Nu-Wave/Disco/Broken Beat/Nu Folk
Despite the caution showed by many of their contemporaries, Jazzanova are still releasing music like there's no tomorrow. These compilations show that whilst they still have faith in the seemingly stationary broken jazz'n'soul sound, Jazzanova wish to explore other avenues. Belle et Fou is the soundtrack for a Berlin based show of the same name, but musically, the compilation treads familiar ground for Sonar Kollektiv. Nonetheless, it does feature tasty tunes such as Jazzanova's serene Am I Losing You? and Forss's jittery Flickermood. The classier Computer Incarnations for World Peace sees them draft in Gerd Janson from German label Running Back Records to help them pick out early 80s discoid-nu-wave-cosmonautic electronic gems. High points on Computer Incarnations include Special Touch's fuzzy Garden of Life, Ray Barreto's trippy Stargazer and a magnificent synth laden Jean-Luc Ponty track that shares its name with the compilation. Longtime Jazzanova fans should still find enough on Belle et Fou to get excited about, whilst discotronic lovers should opt for Computer Incarnations for World Peace.
V/A – Back Up: Selected, Mixed and Saved by Motorcitysoul
Label: INFRACom!
Genre: House
STIR15 boss C-Rock and Matthias Vogt of Re:jazz fame aka Motorcitysoul have delved into the catalogue of INFRACom! and their own archives to select choice cuts for this magical mix compilation. Motorcitysoul's star is on the rise, so it comes as no surprise that most of the tracks on this CD are their own compositions and remixes, with the duo supplying some amazing material. The twosome give us choice efforts such as the stunning Potelea Mbali and calm Aura, whilst notables from others include the Swell Session fine rehash of Nekta's spinning History is Pearshaped and Charlie Dark's majestic retouch of Soulpatrol's Love Variations Part1. Back Up engages the listener from start to finish.
V/A – Coast 2 Coast: Karizma
V/A – Coast 2 Coast: Miguel Migs
Label: NRK
Genre: House
NRK's premier House compilation series continues with musical detonations from Baltimore man of the moment Karizma and San Fran stalwart Miguel Migs. Karizma provides the winning collection, which darts from jutting broken house sounds to teched out master works. Alongside championing choice works from his contemporaries, such as Tyree's ecstatic Hardcore Hiphouse, K reinforces his claim as a talented producer in his own right, showcasing cuts like the string straight jacketed Sad Isn't It. Miguel Migs gives us a collection of the sort of jet-propelled sumptuous House grooves you would expect from the man. It doesn't quite compare with Karizma's set in terms of twists and turns, but it's hard to knock tunes such as Migs' own mix of Lisa Shaw's sweet Cherry and Mood II Swing's classy Passing Time. Karizma and Migs show there's a still lot to get excited about in the world of House.
Ananda Project – Fire Flowers
Label: King Street/Nite Grooves
Genre: House
Chris 'Wamdue' Brann's Ananda Project delivers delectable House music in a deeper, soul-kissed style. In a similar way to Solu Music, Brann's beautifully instrumented grooves reach places that most 'soulful house' producers can only dream of. He has also collaborated with vocalists that can actually write proper songs. Denise White guests on Stalk You, a hilarious guitar led homage to obsessive love, Many Starred Sky is a key'n'kick driven dream, whilst Kai Martin lends her shining vocals to the uplifting Universal Love. It's easy to get drawn into Brann's world and gaze in wonderment at the Fire Flowers.
Waajeed – The War LP
Label: Fat City
Genre: Hip Hop/Nu-Soul
Yes it is he, the production force behind the mighty Platinum Pied Pipers, who is back with a long player that features weighty contributions from various Hip Hop and Soul stars. Slightly heavier than the PPP material, Waajeed and his band of production and vocal aces use pinpoint guitar riffs, gunshot beats and all manner of synthilating mayhem to get their musical message across. High points include Jay Dee's gutsy Garage Band, Tiombe Lockhart's beautiful O'Bloody Days, O'Starry Nights on the Bowery and Waajeed's own cosmic Tron. Expertly programmed Hop'n'soul for all!
Eddy Meets Yannah – Once In A While
Label: Compost
Genre: Broken Beat
The whole broken-soul scene seems to have run out of steam, but Zagreb's Eddy Meets Yannah prove there's still some magic left in a genre that is sadly not the force it once was. There's nothing particularly innovative on their second long player for Compost, but EMY know how to make vocal and instrumental efforts that will hold the attention. No One's Gonna Love You does the job courtesy of fuzzy synths, sparkling keys and persuasive vocals, To Keep is modulating bass driven dance floor smasher, and U&I is a warm guitar and synth kissed wonder tune. Once In A While is hardly life changing, but it provides a nice listening experience all the same.
Tweek – Like This
Label: Pêng
Genre: House/Soul/Broken Beat
After years of lending her sweetly melancholic vocal tones to The Rurals deeply focused House material, Marie 'Tweek' finally brings her solo long player to the table. Songs about emotions and feelings rule the roost here and her lovely tones have been laid over grooves of various musical shades. Musically calmer than The Rurals material, main Ruralist Andy Compton has constructed the tunes with assistance from various Pêng people. Winners include the anti-selfish Like This, the slouchingly percussed Spinning and a beautiful key kissed ode to her son entitled My Groovy Thing. A soul-kissed treat.
V/A – Salsa Carnaval/Cuba Carnaval/Brasil Carnaval
Label: Resiste
Genre: Latin
Resist move into the Latin market with a little help from London based Latin spinner Jose Luis. The series starts in emphatic fashion, with a trio of CDs featuring upfront and classic tunes dropping within a few weeks. The pick is the Salsa Carnaval, a pulse-racing affair that features tunes such as Alex Wilson's flamboyant take on Ain't Nobody, Africando's flute laced Yaye Boy and Estrellas Cobo's beaming El Verdadero Son. The traditional numbers are superior on the Cuba Carnaval installment and highs include Ibrahim Ferrer con los Bocucos hip-shaking En qué parte de Cuba nació el Son and Candido Fabre's guitar driven De Cuba Vengo y Cubano Soy. The Brasil CD features a large number of modern tunes and is the weakest of the bunch, but it does include impressive efforts like Edu K feat. Deize Tigrona's filthy Sex-O-Matic and Marky & XRS's beaming LK. Latin magic for all!
The Broken Family Band – Hello Love
Label: Track & Field
Genre: Rock/Indie
Relaxed rocky group, The Broken Family Band make likeable songs driven by steady guitar work, smart drums and eloquently voiced vocals. This new album is brimming with such material, which stretches from swinging efforts to calm, thoughtful ditties. Songs of note include the defiant Don't Change Your Mind, frank Dancing On The 4th Floor and touching You Get Me. An album inspired by something that causes both intense heartache and joy, Hello Love should bring more of the latter than the former to its listening audience.
The Spirals – Without Control
Label: Darkroom Dubs
Genre: Nu-Disco/House
Argentinean House dons Fernando Pulichino and Julian Sanza aka Silver City and Ciudad Feliz put on their cosmonautic-discotronic hats once more, to unleash their debut long player as The Spirals. Utilising flying synths, choice guitar lines and pointed kit percussion, The Spirals spin basic yet marvellous musical webs. Magnify grooves along nicely, courtesy of fizzing synths and smart guitars, whilst Summermash is a Metro Area type bass led stormer and Open Up comes on like a heavily sedated Your Love. Mesmerising future discoid material!

Jon Freer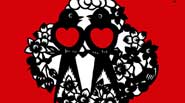 Jon Freer's Autumn Selection (Part 1)
by Jon Freer
Published on October 28th, 2007
Featuring:

José Padilla, Prince Fatty, You Say Party! We Say Die!, Jazzanova, Karizma, Miguel Migs, Ananda Project, Waajeed, Eddy Meets Yannah, Tweek, The Broken Family Band, The Spirals, and various other artists.

Website: