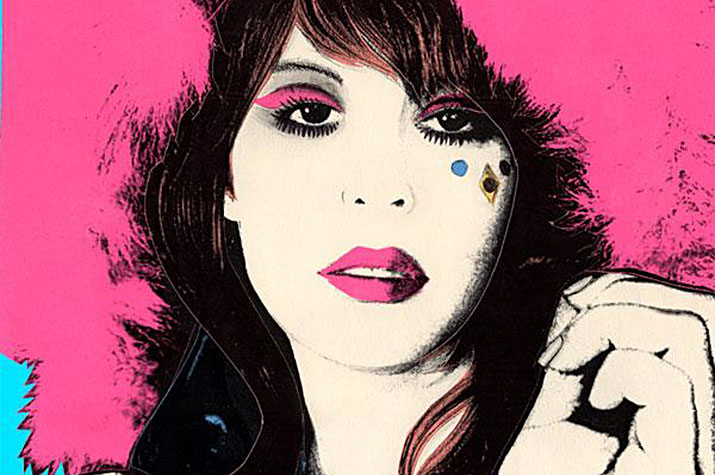 Artist Profile: Glass Candy
Portland's Glass Candy make the beautiful synth pop drenched disco with a serious melancholic edge. They have garnered a great deal of internet based support over the past year, due to the proper release of their outstanding B/E/A/T/B/O/X album on the New Jersey based Italians Do It Better label. The hysteria surrounding the group has led to hype-ists placing them as protagonists of all types of weird and wonderful musical movements, but this is neither here nor there. They make the sort of music that cuts through the hot air and has you thankful for owning ears and having the ability to listen to GC's magical and mysterious concoctions.
The Glass Candy story is not a straight forward one, though, as they actually surfaced back in 1996 as a 'no wave/disco band'. The core members were producer Johnny Jewel and vocalist Ida No, who were joined by others such as drummer Avalon Kalin. The group released a number of musical offerings on various imprints in the early to mid 2000s, including an album on Troubleman Unlimited entitled Love, Love, Love. Then came the changes, with Johnny Jewel ditching other people and instruments except Ms. No for a rack of analogue synths. The group then resurfaced on Italians Do It Better, a sublabel of the aforementioned Troubleman Unlimited imprint, run by Jewel and Mike Simonetti. Listeners were initially teased with by the Glass Candy sound via a 12" and appearances by the group on the magical After Dark compilation.
B/E/A/T/B/O/X was actually recorded between summer and fall 2007 and given a limited outing that year in the US, sold when the group played live. The album is a thing of beauty, which shows the group's mix of pop sensibilities, raw dance floor urges and heartstopping melancholia. Highs include a breathtaking cover of Computer Love that actually has me forgetting what the original even sounds like when under its spell, and a teary eyed instrumental entitled Last Nite I Met A Costume. Late 2008 saw the duo release Deep Gems: A Collection Of…Singles, B Sides & Rarities, which musically stretches between 2006 and 2008 and is as musically strong as many 'proper' albums. Standouts on Deep Gems… include the buoyant Animal Imagination and the hypnotic Stars & Houses.
It is incredibly easy to get caught up in the magical world of Glass Candy, as they provide music that is beautifully escapist, yet paradoxically resonates deeply with real life. Initially, Glass Candy were the toast of the painfully hip and fashionista end of the music press, but the duo have charisma, intrigue and broad based appeal to conquer the rest of the world.

Jon Freer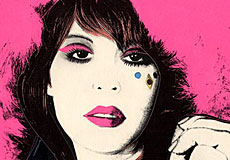 Artist Profile: Glass Candy
by Jon Freer
Published on January 12th, 2009
Artist:

Glass Candy