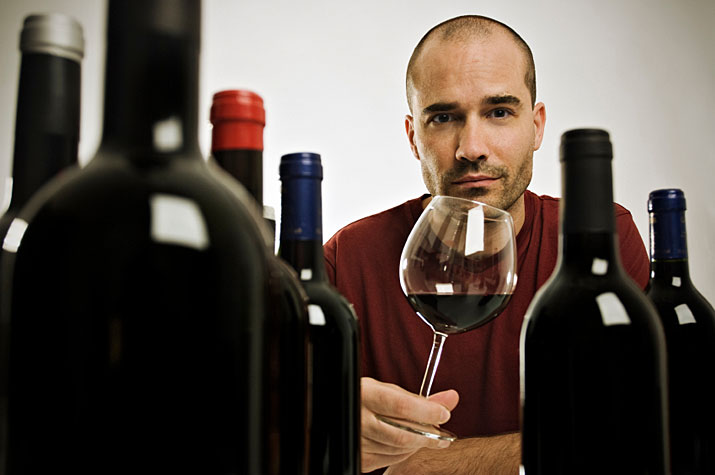 CSN Wine and Spirits: Bordeaux Bonanza
There are certain feelings of anticipation that come over a person when they are given the opportunity to try a wine deemed perfect. I was faced with that on my way to the Bordeaux Bonanza hosted by CSN Wine and Spirits. When the word Bordeaux is mentioned, it conjures up thoughts of a part of the world that is revered as being the center of the wine production with enthusiasts and pundits excitedly giving their perspectives on some of the worlds most expensive and highly sought after wines. Needless to say that when an invitation was extended to try some of these wines, I didn't have much problem adjusting my schedule. The details: a selection of 35 wines from the regions that Bordeaux consists of, ranging from entry level ($20.00) all the way up to the super luxury (coming in at over $700.00) and spanning vintages from 1996 all the way up to the banner year of 2005. All this was held in the wonderfully appointed and extensively stocked wine room at the CSN retail location.
As we worked our way through the tasting, there were several bottles that were outstanding examples of wines that are varied stylistically and in price. As well, I would be remiss not give a warning around the consumption of wines of this grade. If you do decide to make a commitment to a wine of this level, make sure you consult with the staff of your preferred market and know when it is ready to be opened. I can think of no bigger letdown than to make a significant investment in a special wine to have the experience dampened by it not being ready to be enjoyed. This to me was most evident in the testing of 2005 Château Leovile Las Cases, which was rated as a 100 point wine by Wine Spectator which suggested its anticipated maturity in 2017. It was odd, I had something different in mind when tasting what an expert would consider a perfect wine, but palates and opinions are subjective. I could however see the forest for the trees and recognize the serious potential this wine has but I might have a difficult time waiting the next 9 years to try this wine as patience is a virtue that eludes me. I digress…
Without further ado, the stars of the tasting from my perspective:
When thinking of the paltry $50.00 admission fee for the event, I can honestly say that this was an incredible value for the caliber of the product offered. Along with this, CSN discounted all of the wines being offered which was another huge gesture of goodwill to the patrons attending. A huge offer of thanks and gratitude to Andre Kok and his staff for graciously hosting such a special one of a kind event; additional thanks to Andrew, Mark and Mark from the various agencies representing these fine wines. Attending this event was a great privilege and I would encourage people to put aside any prior obligations to attend the next one. A must do for any wine enthusiast, at any level.

Adrian Bryksa


CSN Wine and Spirits: Bordeaux Bonanza
by Adrian Bryksa
Published on December 3rd, 2008
When:

November 29th, 2008

Where:

CSN Wine and Spirits

Website: