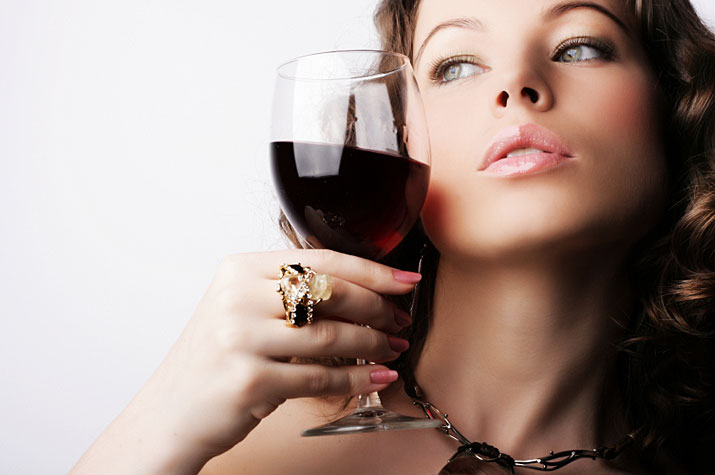 2008 Rocky Mountain Food and Wine Festival
For the third straight year, editors from Reading for New Times attended the Calgary stop of the Rocky Mountain Food and Wine Festival. The festival brings Calgarians a taste of some of the finest wines, beers and spirits being offered in the city plus bite sized samples of gourmet goodies from restaurants and producers. The festival functions with tokens, having patrons purchasing these at $0.50 each, with samples on average coming in between 4 to 6 tokens for 1 ounce of wine, 2 ounces of beer or an ounce of spirit. This year seemed to be a slightly more organized affair as in the past it was quite common to be in or observe a long, seemingly never ending queues of people waiting to get access to the tasting hall where this year line ups were non existent. As well, the shear size of the event was scaled back, with less space in the Roundup Centre being devoted to exhibitors due to construction. This lack of space had a trickle down effect being that there was less space for areas to enjoy the delectable beverages and nosh being served up, which isn't a new problem for this festival since the organizers typically open the doors and let people flow in.
One of the nice things about an event like this is that it can cater to everyone which makes for an interesting mix of people. This year the vibe certainly felt slightly bar or club like, with the beautiful people being the majority and dressing to impress being the norm. By the time I left, it seemed the majority of the people had enjoyed several of the samples being offered and the buzz in the hall had begun to reach deafening levels. As well, quite a few of the exhibitors didn't have sample discarding receptacles, and were not provided them by the organizers which speaks to the expected state of attendees by the end of the night. It certainly has become an event to see and be seen at which is one of the reasons it has remained so popular. That being said, if you are a connoisseur or you are looking to glean a substantial amount of information from the representatives about the products, you might want to look to a more specialized night as the sheer amount of people looking to be served make these important interactions challenging and sometimes impossible.
I must admit that I had a motive of my own which was to try some wine that I hadn't had before. My first tests were some wine examples from China in the form of two reds; the first being a 2003 Chateau Changyu – Castel from the believed to be rare varietal Cabernet Gernischt followed by 2005 Noble Dragon Shandong Red which is a blend of Cabernet Sauvignon, Syrah and a Chinese varietal called Dragons Eye. I must admit that I was skeptical about Chinese wines before I sampled and both of these wines turned out to be acceptable but had room for improvement when compared to examples from other regions with similar price points. I do however think that Chinese wine is on the radar and is here to stay and will be at the very least a conversation piece if brought to your next dinner party or served up with some Chinese take away. If you are looking to try these wines, expect to pay between $20 to $30 in stores.

From the wines of China, I began looking for the wines of Cupertino, California based producer Ridge which this year came in the form of the 2005 Geyserville 40th Anniversary and the 2005 Lytton Springs Zinfandel blends. Each of these examples blended a base of 77% Zinfandel from their namesake vineyard then flip flopped with the Geyersville coming in at 17% Carignane and 6% Petite Syrah and the Lytton Springs bringing in 17% Petite Syrah and 6% Carignane. I found the Geyserville to be lighter and fruitier as compared to the Lytton Springs example which was spicier and had more aggressive tannins. These are not the 'in your face' hot, big body Zins that I have been previously exposed to, but rather elegant, complex wines that have characteristics that are tremendously interesting and are altogether delicious. Each one is easily 85+ points and would be something to consider if you have some cash to spend ($50 plus) on a wine lover you want to impress, or you are looking for something to cellar and enjoy in a few years time. Staying in California, I tested offerings from Napa Valley producers Stags Leap, Beringer and Etude. All of these Cab Sauvs were amazing (90+ points) and I could see myself enjoying them with a piece of Filet Mignon and some good friends. These wines probably can't be considered values coming in as high as $120 retail per bottle, but if you are looking to treat yourself to something special, they are excellent considerations.
From the USA, I moved towards the wines of Australia and it was here that I spent most of my evening testing out a variety of new to me producers and wines from old favorites like Rosemount Estate. The first stop on my trip down under was Sieber Rd., which is a family run producer out of the Barossa Valley. The examples I tested from them were their GSM and their Shiraz – Viognier blend which were very fruit forward in true new world style. I haven't seen these wines in stores but if you can find them I would put them in the 85 to 88 point range just with a small taste. I had a chance to briefly chat with Tim Geddes whose is the winemaker for Sieber Rd. and who talked about the awards his wines have won and talked to me about his own label Geddes Wines from McLaren Vale which I am excited at the opportunity to try. My next stop was Narkoojee, where the representative was pouring some very remarkable Cabernet Sauvignon from 2000. This wine had very evident V8 – Tomato juice like aromas, and was a fruit forward example with subtle, velvet like tannins.

Moving about the festival, I tested Rosemount Estate highly revered Balmoral Syrah from the 2002 vintage. This wine was certainly the most surprising in the sense that it was presented in a decidedly old world methods. The nose on this presented a little funkiness and was tightly wound on the palate, and unfortunately my expectations and its actual delivery were not on the same page. I also tested the Wolf Blass 2003 Black Label Cabernet Sauvignon / Shiraz blend and 2005 Grey Label Shiraz which were both great examples of what to expect from premium Australian reds showing off rich dark fruit with complex and integrated tannins. Do not let their Yellow Label offering fool you about a world class producer like Wolf Blass, they make some serious wines and the above examples are 90+ points.
From the land down under, I moved towards South America and began to look for examples from Argentina and Chile. I am usually quite impressed with wines from these regions simply due to the general quality of their offerings and the prices they come in at. I tested out the Chilean Errazuriz Estate Carmenere which was recently opened and was quite green but had some potential. From Argentina, the star of the show emerged in the form of the 2005 Bodega Enrique Foster Firmado Malbec. From pour, to color to the taste of this wine everything about it is rich and opulent and decadent. Lots of dark chocolate, fruit and oak come together to provide a full, integrated mouthfeel and a finish that goes on for an eternity. I have to say that this is one of the best wines that I have ever tasted and although the price of this is not cheap ($100+) for a bottle, it seemed to me to be worth every penny.
With the hall reaching capacity and my nose, palate, patience and tokens completely run out, it was time for me to make my exit. If I have any complaints about the festival it is that it can get very expensive especially if you are testing higher end wines and spirits. I think that doubling or tripling the price of admission thus reducing the number of tokens required for samples might be a good strategy. As well, there is no way to sample everything in one night, and potentially an all festival pass or premium paid VIP pass system might make trying everything possible. I suppose that organizers are continuing to think of ways to make the festival better and maybe there might be 'if it ain't broke, don't fix it' attitude which seems to be working as indicated by the event selling out for the final day. Once the construction of the Roundup Centre is complete, the festival should return to its fully capacity for next year and if you have never been or have taken a hiatus, I would encourage you to give the festival a go as there is something for all tastes and should be stop for all who enjoy the better life.

Adrian Bryksa


2008 Rocky Mountain Food and Wine Festival
by Adrian Bryksa
Published on October 22nd, 2008
When:

October 17th, 2008

Where:

Calgary, Alberta - Roundup Centre Stampede Grounds

Website: