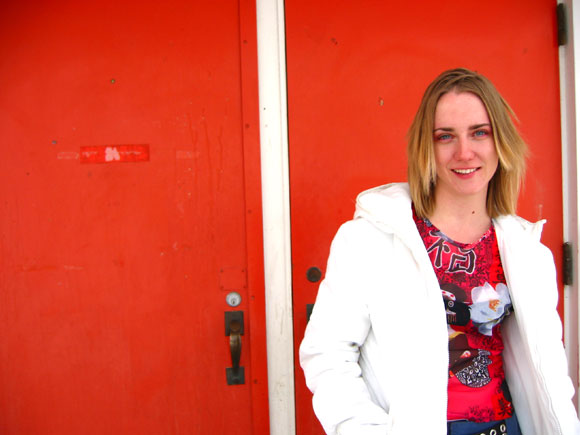 A Night in With Boy George: A Chillout Mix
Let's back up to August 2002, out from Moonshine records comes a mixed compilation by Boy George titled "A Night Out with Boy George". Overall the best way I could describe it as is techno house; loud with lots of heavy beats, and in my opinion a fairly obnoxious mix of sounds. Fast-forward to October and a new mix is released as a follow up called "A Night In with Boy George". As opposed to the first release this chill out mix is an assemblage of music meant to be listened at home in more mellow moods.
On the whole, the collections of tracks on this disc are diverse ranging from down tempo, to jazz beats, hip-hop, and even an almost alternative rock flavor. The diversity of genres is what I found to be the largest point of interest. It's nice to be able to put an album in that will satisfy all the senses when you're not quiet sure what kind of mood you are in. However when trying to execute a mix of this assortment it is often times difficult to maintain the fluidity. This is one of the albums greatest downfalls. One of the best examples is the transition from track 4 to 5. Track 4 is one of the most down to earth, mellow, dream-like tracks on the album and it is than followed up by a louder hip hop track entitled "The Good Life". Now on its own, I could enjoy "The Good Life" but thrown into this mix it just loses its flow. There's a difference between diverse and just plain different and on this album a few tracks were a bit too different to fit into the mix.
When it comes down to it, in the end I really enjoyed the disc. It contains a good assortment of music that's good to relax too, but isn't so ambient to the point where it sounds all the same and you almost forget that the music is there. There were a couple of tracks that I didn't particularly get into but I think it was more because it was a bit too obscure from the rest of the tracks on the disc. Nevertheless the collection had enough appeal for me to listen too and thoroughly enjoy.
Track Listing:
01 Marden Hill – Bardot
02 Royskopp – So Easy
03 Jadell – Stick it to em
04 Kid Galahad – World Crashes Down
05 Mr Live – The Good Life
06 Away Team Feat Alabama Singers – Not my People
07 Blueprint – Presto
08 Can – Vitamin C
09 Doc L Junior – Preacher Man
10 El Hula – Agustine (Away Team Half Vocal Mix)
11 Alpinestars – Burning Up
12 Benchplayer – We can Walk it Out
13 Bonobo – Terrapin
14 Charlie Mills Feat. Blank Space – Sail on
15 Mychael Danna – AAJ Mera Jee Kardaa

Dijita

A Night in With Boy George: A Chillout Mix
by Dijita
Published on March 1st, 2003
Artist:

Boy George

Album:

A Night In With Boy George: A Chillout Mix

Label:

Moonshine Music

Rating:

7/10