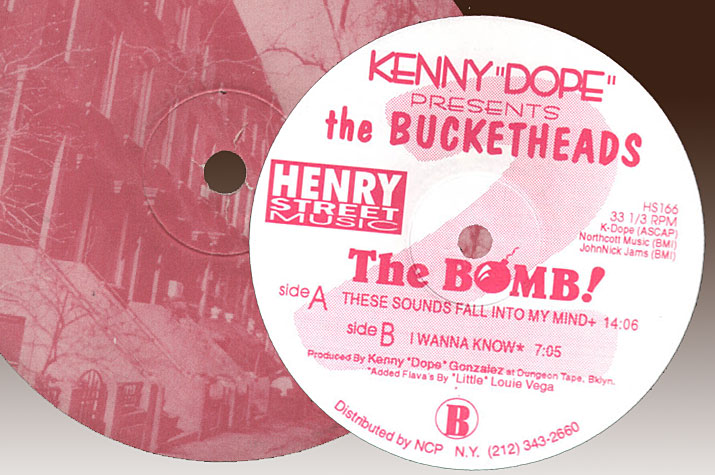 The Bucketheads – The Bomb!
Back in 1995, The Bucketheads, released an incredibly powerful House record, which was called The Bomb! From the first time I heard it, the track fascinated me, even though I didn't know much about house music at the time. I didn't even hear the record that The Bomb! liberally samples from until years later.
The Bomb! (These Sounds Fall Into My Mind) was born from a side project put together by Kenny 'Dope' Gonzalez of Masters At Work and Nu Yorican Soul fame. He chose The Bucketheads as the name for the outfit, which he dedicated to sample based updates of Disco cuts for mid 90s House audiences. Dope released an album and a clutch of singles on the Henry Street label under this moniker, but there was only one track that became a club anthem and a commercial success. The track in question was The Bomb!, which sampled the magical brass solo and percussive sections from Chicago's Streetplayer, mutating it into a fourteen minute dancefloor pleaser. It became a worldwide hit and was released on EMI sub-label Positiva in the UK and licensed to scores of compilations, following a sample clearance settlement. The success of The Bomb! brought Dope's cut and paste sample technique to a huge audience and the record left an indelible mark on dance music. His decision to update disco classics in such an obvious manner influenced many producers who followed him. Today, The Bomb! still holds power, due to its infectious nature and deft use of samples.

Jon Freer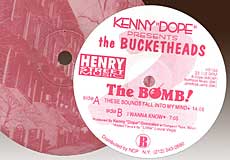 The Bucketheads – The Bomb!
by Jon Freer
Published on January 19th, 2009
Artist:

The Bucketheads

Album:

These Sounds Fall Into My Mind