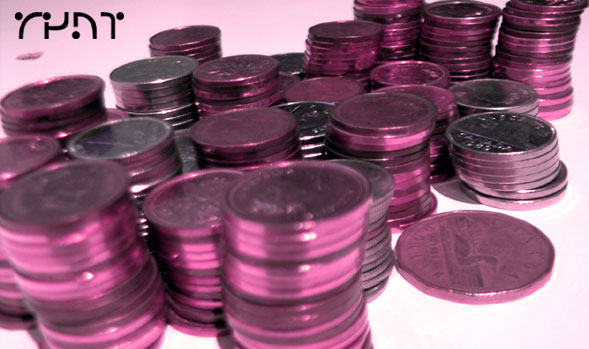 Sucks to Your Valentines Day-Mar!
You have a boyfriend. You have a girlfriend. I am happy for you… for the most part.
But for one day and one day only, I will resent you, be jealous, bitter, envious and spiteful. I will allow myself to let that pass by. I will also allow myself of the sort of passive-aggressive sadism that usually results me listening to a playlist containing many songs containing the themes of love, its misery and its failings. And for god's sakes, while you and your significant other are playing suckface in public, you too will allow it. You'll be too busy to notice anyways.
Does this make me resentful, jealous, bitter, envious and/or spiteful? Hmm… I hope not, but if it's for one day, I think I can handle that.
So come Valentines Day, unless the situation changes drastically, I will be listening to a collection of pop music (let's say… hmm… five) that deals with misery and failings of love. The hard part is that with such a large spectrum; you have the people who feel regret, some spite, maybe hate, possibly anxiety, or even hope (which is still painful at times). It becomes difficult to choose.
Nevertheless, I hope I have the spectrum covered, that way I can really feel like poo on the 14th.
1. Pulp – Like a Friend: Okay, so it's a little old but no list about love and its wretchedness is complete without a Pulp song. It's good old fashioned Brit-pop right before the Stereophonics and their cronies took a spiked sledgehammer to it. The song just bleeds spite, just take a gander: "You are the last drink I never should have drunk/ You are the body hidden in the trunk." It goes on: "You are the car-crash I see but I can't avoid/ Like a plane I've been told I never should board/ Like a film that's so bad that I've got to stay till the end." And on and on and on…. Oh Jarvis. We miss you, stop going on about the Trees.
2. Dot Allison – Tomorrow Never Comes: The breathy throated vocalist from One Dove crafts a wispy track about something like "With a little courage, in time, you might forgive me."
3. Mercury Rev – The Dark is Rising: Ah, wussy-orchestral-indie-space-pop that orbits around a very inconspicuous piano rhythm, sappy violin tear jerk backup and capped with a waves of orchestral pomp. "It can seem surprising/ when you find yourself alone/ and now the dark is rising/and a brand new moon is born/ I never dreamed I'd love you/I never dreamed I'd lose you/ In all my dreams I'm strong." See? Very wussy. Perfect.
4. Eels – It's a Motherfucker: It's not exactly about love, more about loss, but come on, just read the title.
5. Radiohead – True Love Waits: Yes, my obsession with Radiohead continues, but this one's too good to pass by the list. The normally cryptic and robotic Thom Yorke opens: "And true love lives in haunted attics/ And true love lives on lollipops and crisps/ Just don't leave."
You know what? The 14th only covers 1 day and by last count, there's the other 364 unaccounted for. Here are some songs for the lovers; lets end it off this way:
1. The Charlatans – Love is the Key (Cheesy)

2. Mint Royale – Don't Falter (Cheesy)

3. Oasis (yikes!) – Who Feels Love (Cheesy)

4. Richard Ashcroft – Come on People (Cheesy)

5. Lamb – Gabriel (Cheesy… oh the maturity, or the lack thereof)


Terence Leung

Sucks to Your Valentines Day-Mar!
by Terence Leung
Published on February 1st, 2002