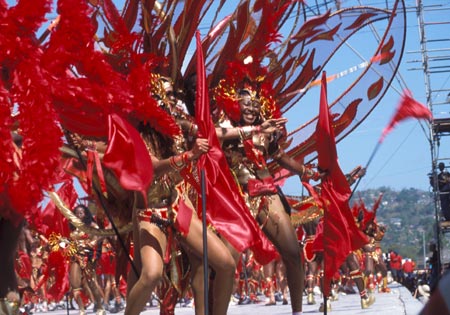 Cerys Matthews – Cockahoop
As legend would have it, the order goes as follows:
Welsh nurse, Catalan-speaking, barfly busker, little known indie-pop singer, excess, alcohol, drugs, Catatonia frontwoman, "fastrisinglagersoakedriproaringpoptart", undisputed queen of mid-90's brit-pop, fights, tours, money, parties, inexplicable yet inescapable duet with Tom Jones, heartbreak, more money, more excess, more alcohol, more drugs, over-consumption, exhaustion, rehab, last gasp, breakup, more rehab, and finally, meltdown.
So that takes care of the history, approximately 10 years worth.
Redemption?
Now then, with an album name like 'Cockahoop', perhaps not. It would seem that with these 13 tracks of covers and self-penned tales of betrayal, misfortune, and slight glimmers of hope, redemption seems to be something the now Mrs. Matthews is working on. Much like most of us.
"I've got salt in my water / Salt in my wounds / But I stay / Cause I'm only a fool / To stick by your side / Struck by your change of heart", laments Matthews in 'Only a Fool', one of the few tracks that would seem remotely familiar to Catatonia fans.
Songs such as 'Caught in the Middle' and, 'The Good in Goodbye' are also reminiscent of the visceral indie power-pop Catatonia was made famous for. Many of the other songs here are padded with obscure folk songs such as Roger Cook's 'Chardonnay' and Handsome Family's 'Weightless Again". 'Arglwydd', an odd, old and upbeat Welsh hymn even makes an appearance here.
Working out of a newly built studio/cabin outside the outskirts of Nashville for six months with Bucky Baxtor – he of Bob Dylan's steel guitarist fame – it would seem Cerys Matthews has fully embraced the pop-music taboos of bluegrass, folk and country. Although it's simply not accurate to peg this album in either one of those genres, my explanation doesn't one-up any other explanation much better. 'Cockahoop' sounds like an artist needing to go through a period of musical therapeutic creativity otherwise known as messing about. And how glorious that is, the eclecticism, the heart, and the way it cuts bone deep without it becoming old sad bastard music.
The half-hour length (!) of this album was not specifically made to whet the appetites to those who mourn the loss of one of the better UK bands of the late 90's, nor was it meant for those who can't get enough of Mrs. Matthews's vocals, which can go from blissfully airy to projectile-vomiting-absinthe-down-Christina Aguilera's-throat-but-in-a-good-way-scream in a twitch of an ear.
It would seem 'Cockahoop' was made by the artist; for the artist; for reasons that are unknown. It's less of a shift than a natural progression, and for what it's worth, it's enthralling to listen to something that makes no moves to pander, to patronize, or to sell. It's perhaps one of the most unaffected and genuine pieces of music that I have heard in quite some time.
I cannot truly speak about the musical merits of 'Cockahoop'. Yes, it's ridiculously short, some of the covers are bland, the album is track-by-track-wise uneven, and of course, some of you will not be able to stand her voice, which can go from painfully wispy to scratching-one hundred-sharpened-bear-claws-on-a-greased-up-chalk-board-yelp in a snap of a neck. It is the intent of the album that affects my appreciation and it is wholly dependant on one's flavor whether that appreciation is -or can be- duplicated.
As for redemption, it is not here and I'm glad for it. All of those things, the background, the meltdown, and the history are not in full view like a blown up tabloid front page. They are alluded to, but in this context, it's all hearsay. It's nice to know and to realize that redemption here is not found in a CD. They just seem to be mistakes and regrets that in time need to be fixed.
So the story goes on…
A rustle of creativity, rest, marriage, pregnancy, 'Cockahoop', and another thrust back into celebrity spotlight, albeit a much smaller one.
Track Listing:
1. Chardonnay
2. Caught in the Middle
3. La Bague
4. Weightless Again
5. Only a Fool
6. Ocean
7. Arglwydd Dyma Fi
8. If You're Looking For Love
9. The Good in Goodbye
10. Gypsy Songs
11. All My Trials

Terence Leung

Cerys Matthews – Cockahoop
by Terence Leung
Published on June 1st, 2003
Artist:

Cerys Matthews

Album:

Cockahoop (Blanco y Negro)

Label:

Wea International

When:

May 2003

Rating:

8 meaningless units out of 10 equally meaningless units