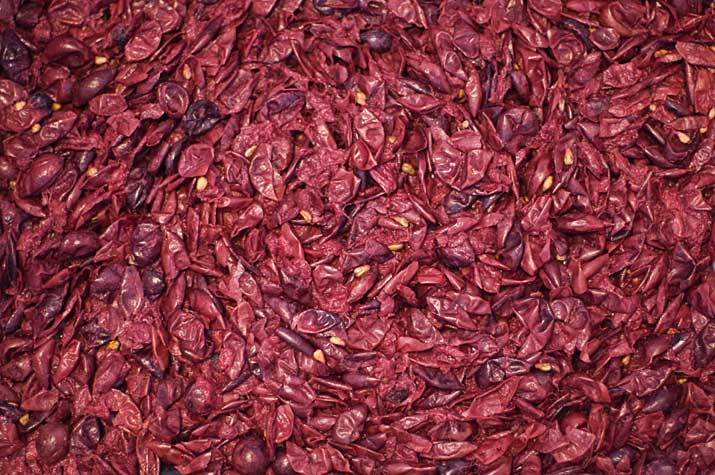 Conti Zecca Donna Marzia Primitivo IGT
Conti Zecca Donna Marzia Primitivo IGT
Vintage: 2001
Region: Puglia, Italy
Varietal: Primitivo
Alcohol: 13%
Price: $18.09
Valentine's Day might be a commercial holiday to some, but it seemed like a good enough day to hit up the cellar and try out some Italian red that I had recently purchased. I didn't really know much about the producer (Conti Zecca), region (Puglia) or the varietal (same as Zinfandel) but after consulting vintage charts for 2001 in Italy, it was a banner year so I thought I couldn't go wrong. Man was I mistaken.
After prying out the cork for this Primitivo, this nose on this wine was almost port like, but not in the good way. Coming out of the bottle, severe oxidization had taken place and this wine was brownish and cloudy and had loads of sediment in the glass and in the bottle as it was poured out. I thought I was the victim of a bad bottle, but after popping the cork on the second, the wine was in the same state of decay and was utterly undrinkable. What could have caused this? Improper storage, bad corks or just that the wine was never meant to age as long as it did were the potential suspects.
Most reputable wine stores will take back bottles that are in this condition, usually providing you have a receipt and the wine isn't older than 10 years. I was able to contact the wine market I had procured it from and fortunately for me, they were willing to take back both bottles on exchange even without receipt. As a consumer, make sure you know the stores policy around this and if it isn't in your best interests, then shop elsewhere. Bad bottles can and will happen and you need to feel confident that your merchant will stand behind their products and either refund or exchange.
0 Points (Dead)

Adrian Bryksa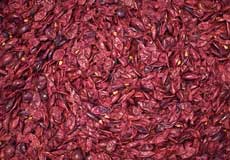 Conti Zecca Donna Marzia Primitivo IGT
by Adrian Bryksa
Published on February 18th, 2009
Photos:

Grape skins after being crushed.

Rating:

0 Points (Dead)

Website: