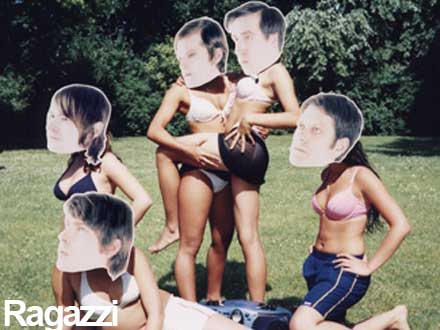 Regazzi – Video Stream
BERLIN-based electro-pop outfit Ragazzi are a delightful mix of mellow, immaculately produced modern grooved and quirky beats and bleeps.
With a soft, longing vocal that, at times, is very like Belle and Sebastian?s Stuart Murdoch, Ragazzi have managed to successfully fuse Saint Etienne-style, wistful pop with the electronica of the Pet Shop Boys.
But, underneath, the music is a lot darker and meaningful. It is, at turns, an understated celebration and condemnation of the mundanity and complexity of everyday life.
They can analyse ordinary situations in a spectacular fashion. Whether it be focusing on personal fears, as in ?Multiply?, or the common obsession with fame, as in ?Celebrity Party?, the result is consistently sharp.
So here is the video ?The Partner? from their third album FRIDAY featuring Erlend Oye, Norway's most popular export (after AHA).
"Ragazzi sound like Zoot Woman and The Notwist were in it together.? Rolling Stone
On behalf of our friends at Schnitzel Records, we have the pleasure of delivering you the latest release from Ragazzi.
Including an Exclusive Turin Brakes cover version of a Rolling Stones classic, Moonlight Mile.
Below you will find all the 'direct to file' hyperlinks for the four full- length audio streams (in both Real Audio & Windows Media)
Artist: Ragazzi
Video stream: The Partner
Windows Media Stream
Real Media Stream
Many thanks to 'Schnitzel Records' for supplying this special feature. For more information checkout www.schnitzel.co.uk

Schnitzel Records

Regazzi – Video Stream
by Schnitzel Records
Published on March 1st, 2004
The Waxwings

The Waxwings rather show a sonic alchemy of late 60's Rolling Stones, vocal weavings of The Band and the Parson-age of eight mile high flights