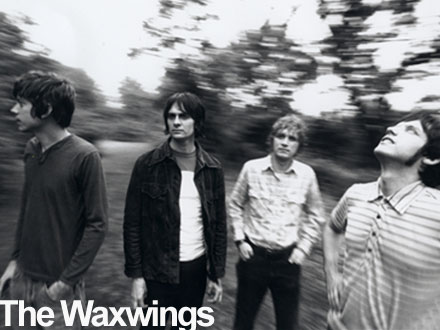 The Waxwings
On behalf of our friends at Schnitzel Records, we have the pleasure of presenting to you The Waxwings and the video streams for their latest single, 'What's Needed Now'.
Finally The Waxwings are crossing the Atlantic to make their mark in Europe. The Waxwings may be slightly out of step with what listeners have come to expect from a Detroit rock n' roll band?even though they have toured with The White Stripes and The Strokes.
The Waxwings rather show a sonic alchemy of late 60's Rolling Stones, vocal weavings of The Band and the Parson-age of eight mile high flights of fancy in the deepest of basements. Here is the video to ?What?s Needed Now? the first track to be taken off the double A side single of the grant album ?Shadows Of?.
"The Detroit based Waxwings are delicious with their smooth guitars and perfect three-part harmonies!" Spin
What?s Needed Now displays spaced-out harmonies that descend into a spectacular guitar guitar incoherence. Just give ?em a go, no way they?re going to give you the blues.? Records Collector ?Single Of The Month?
Artist: The Waxwings
Song Title: 'What?s Needed Now'

Many thanks to 'Schnitzel Records' for supplying this special feature. For more information checkout http://www.schnitzel.co.uk/

Schnitzel Records

The Waxwings
by Schnitzel Records
Published on September 1st, 2004
The Waxwings

The Waxwings rather show a sonic alchemy of late 60's Rolling Stones, vocal weavings of The Band and the Parson-age of eight mile high flights