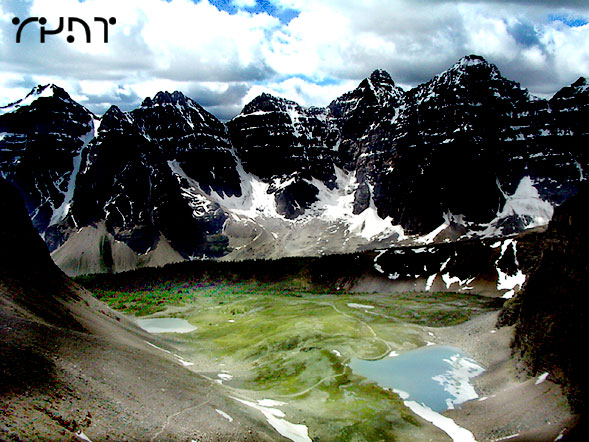 Music, Oscillators and Porno
It has been suggested in an internal monologue between myself and my other self in my head that music hyped, created, produced, and hyped even more as "progressive" music is more boring than a porno starring porn-stars who took a bath in a vat of invisibility cream before every scene.
I can't speak for all invisible-porno fetishists out there, but do people actually like and enjoy Sigur Ros, Godspeed you Black Emperor or Boards of Canada? Is it actually exciting? How about Aphex Twin? Autechre? Mogwai? Massive Attack? Shall I go on?
For all ambient, trance, drum & bass (and whatever else I've forgotten) enthusiasts, I won't go on. I do recognize that music progressive in nature is great, but is there truly a need to suck all the life and excitement out of a song or album to make the Top 40 of the Year list in Spin Magazine? There is no problem with replacing the traditional 4-piece guitar, bass, drum, and vocals band with a studio decked out with Pro-tools and all the state-of-the-art equipment in the world without strings, but as soon as the musical dynamic and life of a song and album ceases to exist, it's boring, no matter how much the equipment costs, no matter how much drugs the artist was on and certainly no matter how cool the artist is because of how much drugs he/she/they were on. Melody, in the case of the aforementioned artists, is a dead squirrel, run over by many a semi-truck along Highway 22.
See, in order for (in this case) a song to be exciting, pretend to graph out a song in a manner similar to an oscillator. The y-axis on the graph should represent the dynamic of the song (dynamic representing things such as fluctuations in volume, rhythmic variations, repetition of choruses or verses, key changes, musical segways, etc…) while the x-axis should represent time or length of the song. One would expect an exciting song to see many spikes and variations in the curve along the course of that song, not a solid straight line that goes parallel along the x-axis.
Enough! Firstly, my oscillator theory points to a direction that suggests I need to get out more often. Secondly, I am returning my roots back to songs (not albums, for the moment; that's just too hard) that makes it all exciting again. I want melodies that inject coolness back into playing air-guitar again. I want sing-along pop songs that I am not embarrassed to sing-along to. I want songs with purpose, with closure, with a dynamic. I want real porno.
Experimentalist or progressive in nature, I don't care. Here are five songs that by the time you've finished downloading them, er, buying them, you'll have to drive an ice pick squarely through your head to get it out.


Letter from an Occupant by The New Pornographers. It's a brilliant return to 80's brit-pop for those nostalgic for The Stone Roses and The Smiths. Neko Case starts the song incredibly fast-paced and just when you think it can't go faster, the song cranks itself faster and faster (or so it seems) by a chant, backed by heavily distorted guitars and crashing drums that goes "The song, the song, the song that's shaking me!"
Nothing Can Stop Us by St. Etienne. Laid back disco/dance track driven by muted trumpets and flutes. The absolute antithesis of Portishead. It's a shame they no longer sound like this.
New Born by Muse. Travelling Radiohead territory pre Ok Computer, it starts very restrained and ends by blowing the tweeter in your speaker. Choirboy voice and all.
Jurras Finish First by Jurassic 5. Click on this link: http://www.ohhla.com/anonymous/jur_5/quality/finish_1.ju5.txt and read along while listening to the song. It's like they're playing hot potato with words.
Zerotonine by Junkie XL. This is perhaps the first time I've heard hip-hop, rap, and radio-friendly alternative pop successfully blended in a 4-minute span. Dan the Automator, you kick ass, but please take note.

Terence Leung

Music, Oscillators and Porno
by Terence Leung
Published on August 1st, 2001