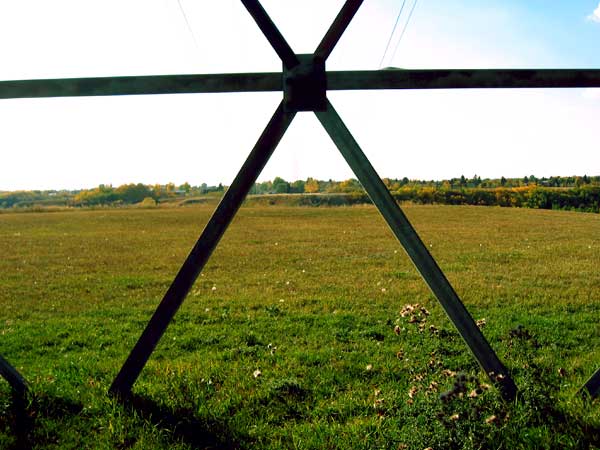 Music Grab Bag
Here's some of the stuff – new and old – that I've been listening to. Call it an exercise, call it a diary entry, call it a bunch of skimpy reviews, call it whatever you want, it's just a good way to get people discussing what they're listening to and why. So please feel free to share your bag as well.
Starsailor – Silence is Easy
The opening track, 'Music Was Saved' rocks, but the rest of this album sits far too contently in David Gray territory. Rather than concentrating on sweeping, unforgettable melodies, a la Coldplay and Wilco, 'Silence is Easy' relies far too heavily on producers' Phil Spector (The Beatles) and John Leckie (Muse, Radiohead) to carry the load with cool sounds that don't amount to much.
Travis – 12 Memories
It may be a bit premature to say this seeing as I've only listened to '12 Memories' a couple of times, but it seems Travis is a one-album wonder. Not such a bad thing to be, seeing as 'The Man Who' is tops among the quasi-alternative-brit-cry-rock albums that have come out in the last 5 years. Perhaps this album will grow on me but we'll see.
Unkle – Never Never Land
With a who's who's list of guest stars such as Richard Ashcroft, Jarvis Cocker, and Brian Eno, it's surprising how boring 'Never Never Land' turned out. Then you do some research and find out DJ Shadow had nothing to do with the project (unlike the stellar 'Psyence Fiction') and then that explains everything.
Muse – Absolution
What a riot. If it weren't for the overtly bombastic sound Matt Bellamy and co. are insistent on crafting, Muse would probably be regarded as one of the more intelligent rock bands at the moment. Track 10's 'Butterflies and Hurricanes' goes from borderline-metal, Tchaikovsky style piano soloing, disco-infected beats and demonic Freddie Mercury wailing all in a span of six minutes. And it makes perfect sense!
Mos Def – Black on Both Sides
I was shocked to see this album was released in 1999. It's such a slick and tight piece of work, something you don't see often in hip-hop. A mostly enjoyable listen, with a few tracks that drag, but it sounds like it was released last week (perhaps an observation on the stale state of hip hop). Highlights include an appearance from Talib Kweli on 'Know That' and a punkish 'Rock n Roll'. Makes you wish Mos Def would stop starring in pap like 'The Italian Job' and get back into the studio.
Grab Bag winner: Muse – Absolution. Listen to it. Hate it or love it because it's only going to be one or the other.
Unopened Grab Bag: Beth Orton – Pass In Time, David Bowie – Reality, David Usher – Hallucinations, The Coral – Magic N Medicine, The Strokes – Room On Fire, Van Morrison – Astral Weeks.

Terence Leung

Music Grab Bag
by Terence Leung
Published on October 1st, 2003