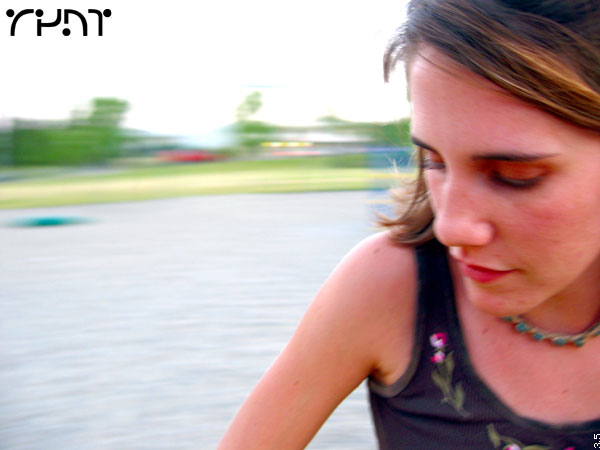 Makoto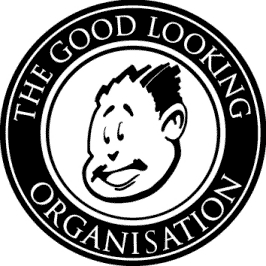 LTJ Bukem's, Good Looking Organisation, is pleased to finally announce the arrival of the long awaited album, 'Human Elements', by the rising star from Japan, Makoto. Makoto is currently proving himself to be one of the more diverse and promising elements in Good Looking's musical repertoire. His debut album combines soul and funk with some great drum and bass rhythms that only Makoto can blend together in his inimitable way. The new video and a free MP3 download from this album are available for R4NT readers!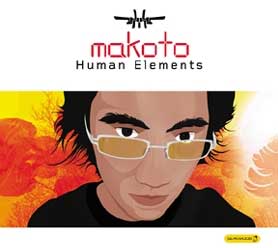 'TIME' is the first full single to be taken from the forthcoming artist album 'HUMAN ELEMENTS' featuring a superb vocal from Cleveland Watkiss and released 7th July 2003. Makoto has distilled the soul and funk of his 70's heroes – Marvin Gaye, Barry White, Leroy Hutson – to create this rich, rewarding, and downright funky groove. The video is set in Tokyo, Japan, Makoto's hometown. Let time stop in this busy life and enjoy!
'Makoto feat. Cleveland Watkiss' – Time
Windows Media – Real Media – MP3
Windows Media Video – Real Media Video
A luscious remix by Kyoto Jazz Massive, this chilled-out cut is a sure-fire winner aimed straight for the soul.
'Makoto feat. Cleveland Watkiss' – Time (Kyoto Jazz Massive remix)
Drum & Bass star John B does his first remix for Good Looking, and weighs in with something deep and musical with his unmistakeable, highly kinetic undertones – well produced and mingled with the swirling, reverbed strings. This remix features on the album 'Human Elements' as a track on the bonus CD. My Soul was initially released as a single on 12″ vinyl at the end of September 2002. A well received, quality track that has really paved the way for further Makoto releases this summer.
'Makoto' – My Soul (John B Remix)
This classic, first released back in 2001 on Logical Progression 4, gets a revamp. It is already a hit with Worldwide tastemaker Gilles Peterson This remix will be released on Makoto's debut album 'Human Elements' on the 23rd of July 2003. If you enjoyed the first one, the remix is not to be missed.
'Makoto' Take My Soul Baby (Remix)
Many thanks to 'The Good Looking Organisation' for supplying this special feature. For more information checkout www.glo.uk.com

The Good Looking Organisation

Makoto
by The Good Looking Organisation
Published on August 1st, 2003
Marcel – Changes Colours Again

I Like To Tell Ya Thingz is the crown jewel of Marcel's and MC Conrad's collaboration. Conrad is more than just the narrator, he is playing the game. His distinctive voice feeding your addiction…

Progression Sessions 9

The 'Progression Sessions' compilation series is the seminal sound of Good Looking Records and the latest installment, recorded live from Space Lab Yellow in Tokyo, is an absolute gem. Mixed by Good Looking's man of the moment, Makoto and accompanied by the sweet soulful voice of GLO's first lady MC, Deeizm, you can't help but dig this.