Gifts that Click: Holiday Preview
Here we are in the prime of the "holiday creep" which occurs when one season ends and the marketing for the next season begins. Back to school has passed and since Halloween is a minor non-gift related holiday all of the product suppliers and retailers are gearing up for Christmas. This has been evident with announcements related to the new products that are coming out just in time for the season in which you give things as gifts. And in that spirit I attended the Microsoft Gifts That Click pre-holiday event where traditional and web-based media journalists gather to get a look at the hot gifts which will be out over the next few months. Like the name implies, there was a lot of gadgets to be had. I'll be writing a few articles over the next few months based on what I saw and my discussions with the Microsoft reps.
One of the bigger areas at the event was featuring new hardware that'll be out over the next couple months. The pinnacle of the design and functionality there would have to be the new Microsoft Wireless Entertainment Desktop 8000 (it's a big step up from the 7000 believe you me).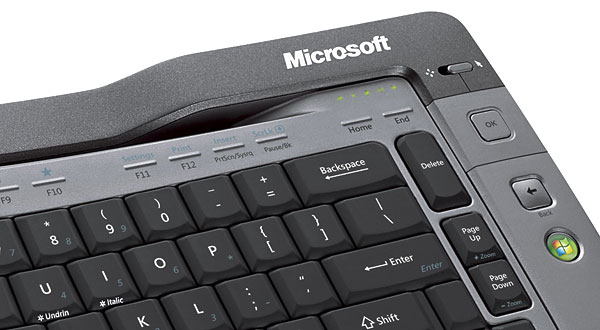 This is no simple keyboard. It combines the first wireless backlit rechargeable keyboard with a wireless rechargeable mouse (the wireless laser mouse 8000 naturally). Both of these have actual aluminium finishing which is a hot look and cold to the touch. The keyboard was almost unbelievably thin and light. I could definitely picture using that keyboard sitting on my couch hitting up my laptop or my media centre. The keyboard features ambient lighting that adjusts based on your room's lighting, as well as proximity sensing that turns on and off based on the user's presence and a battery indicator for ample warning before recharging is necessary. The proximity sensor is in the wrist rest. If you move your hands towards it, the keyboard will sense your presence, turn on the backlights and wake your computer up from sleep mode. You know what this means? No more "mouse jiggling" to wake your computer up. Small steps, small but somewhat convenient steps in technological advancement. Both the keyboard and mouse come with 2.4Ghz Bluetooth which is loaded onto the device so it works right out of the box and good to 30 feet. You can also recharge both the mouse and the keyboard with the same device.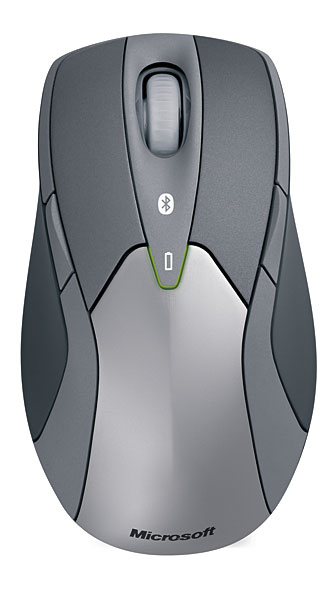 Microsoft really made an effort on the design here, it is not your old beige or grey keyboard with the little leg stands. The "F" buttons aren't actually buttons at all, they are just little aluminium "bumps" which sense your finger on them but which you do not actually have to depress. This allows for the keyboard to be downsized somewhat without feeling cheap. You get all the other functions you'd expect on a top of the line keyboard like a one-click Windows start button, an integrated navigation pad, and hot keys et al. The keyboard isn't an ergonomic split keyboard but one that you can put in different positions from a positive 6 to a negative 6 degrees depending on your preference.
If you can't tell, I was pretty impressed. And this is from a guy who after he spilled beer on his keyboard he went and bought the cheapest $7 keyboard at the University computer store. The set comes "Vista-ready" which was a keyword at this year's Gifts that Click event. If you didn't know, the next Microsoft operating system is going to be called Vista and it will be out in January 07. Yes, January. Yes, after the Christmas season. One of the reps told me that he'd rather it be late than not working. Of course I agree but from a marketing point of view — January hurts. So Microsoft has made a big push towards showing that all of this new technology will be Vista compatible so consumers don't have to worry if they decide to upgrade later in 2007.
Unfortunately the combination of cutting edge technology and design doesn't come cheap. However, with the brushed aluminium finish and the neo-space age keyboard look I'd be ok with leaving this keyboard on my coffee table as a piece of functional art. The damage is C$299 for the keyboard, mouse and charging station. It won't be out until February 2007 so you'll just have to save up your gift cards at Christmas to grab one of these.

MaxPower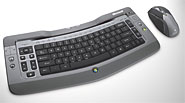 Gifts that Click: Holiday Preview
by MaxPower
Published on September 20th, 2006